Posts Tagged 'RAAAAACISM!
Yeah, that's right, Eric.
You're being persecuted because you're black, not because you're corrupt, unethical, and criminally negligent, and oversaw a program that killed 300 Mexicans and Border Patrol agent Brian Terry, and then lied to Congress about it.
Justice Dept silent as Holder charges critics with racism
Attorney General Eric Holder accused his growing chorus of critics of racist motivations in a Sunday interview published in the New York Times. When reached by The Daily Caller Monday morning, the Department of Justice provided no evidence to support the attorney general's claims.
Holder said some unspecified faction — what he refers to as the "more extreme segment" — is driven to criticize both him and President Barack Obama due to the color of their skin. Holder did not appear to elaborate on who he considered to make up the "more extreme segment."
"This is a way to get at the president because of the way I can be identified with him," Holder said, according to the Times. "Both due to the nature of our relationship and, you know, the fact that we're both African-American."
[…]
Holder's accusations come as resignation calls mount from a growing list of 60 congressmen, two senators, every major Republican presidential candidate and two sitting governors, spurred on by the congressional investigation into Operation Fast and Furious.
[…]
Holder has said he was unaware of the operation, despite having been sent several personal memos from his top deputies and assistants. The memos contained intimate details of how Operation Fast and Furious worked. "This investigation [Fast and Furious, which is named earlier in the memo] — initiated in September 2009 in conjunction with the Drug Enforcement Administration, Immigration and Customs Enforcement and the Phoenix Police Department — involves a Phoenix-based firearms trafficking ring headed by Manuel Celis-Acosta," one such memo that Holder was provided reads. "Celis-Acosta and straw purchasers are responsible for the purchase of 1,500 firearms that were then supplied to Mexican drug-trafficking cartels. They also have direct ties to the Sinaloa Cartel, which is suspected of providing $1 million for the purchase of firearms in the greater Phoenix area."
Author's Note: Starting today, all GOP candidates I want to win will be labeled with the title, "GOP Frontrunner," regardless of where they place in polls, how well they do in debates, and even whether or not they're in the race. If it's good enough for the government-controlled media, it's good enough for me.
You all know I'm a libertarian, and thus, my preferred GOP candidates are GOP Frontrunner Governor Gary Johnson, the very successful former chief executive of New Mexico, and GOP Frontrunner Rep. Ron Paul, the 11-term congressman from Texas who is an expert in Constitutional economics and monetary policy.
However, though I disagree with her on some issues, I'm also a big fan of GOP Frontrunner Sarah Palin–mostly because Sarah Palin is so damn good at making Leftist heads explode. She's particularly good at forcing bigoted, hypocritical Lefty feminists to out themselves as anti-woman (if that woman is a conservative).
Same thing with GOP Frontrunner Herman Cain. I first heard of Herman when he guest-hosted the Neal Boortz radio show out of Atlanta, and I've loved him ever since. Again, I disagree with Herman on some issues. But now Herman has revealed that he has the same special mystical powers that Sarah Palin has–he can make Lefty heads explode, and make Leftist black race pimps reveal themselves as the bigots they are.
It's delicious! And so fun to watch!
And Herman's efforts are starting to pay off, as revealed in this opinion piece in the Boston Herald: Herman Cain's got the liberals squirmin'.
Herman Cain, a black guy, is the new darling of the Tea Party — the very party that liberals have labeled racist since it was born.
(Of course, you and I know that GOP Frontrunner Herman Cain isn't the "new" darling of "The Tea Party." He's been speaking at Tea Party events for years. But back to the story…)
How to explain this disturbing turn of events? How will liberals deride Tea Partiers now? And since so many felt so good about themselves after voting for Barack Obama (who is biracial), how good might white independents feel after voting for Cain (who's 100 percent black?)

Cain's just a black poster boy, a plant to deflect racist charges aimed at the GOP. That's the dismissive line that's all over left-leaning blogs and that I actually heard said Sunday at the Brattle Theater, Harvard Square. Of course.

The self-satisfied, enthralled with the Occupy Wall Street crowd, have had to wrestle with an obvious contradiction. They first called Tea Partiers racists because so few blacks went to Tea Party rallies. Hardly any blacks are occupying Wall Street either.
Whoops! It looks like some accurate reportage has snuck into this opinion piece. It looks increasingly like we may have a "random act of journalism" on our hands, as Rush calls it.
So tonight is New Hampshire's GOP debate. Cain has climbed to second behind Mitt Romney in national polls and so gets to stand beside "Mittens," as some detractors now call our beatific former governor, the Wall Street turnaround guy. Alas, Romney's now facing the Main Street turnaround guy, Herman Cain, he of the booming baritone and the all-American rise from Pillsbury to Burger King to pizza tycoon. [emphasis added]
"Mittens" — another one of Kevin DuJan's memes has caught on!
Just by existing, pulling himself up by his bootstraps, and being a conservative, Herman Cain is helping to flush out race pimps like Harry Belafonte, interviewed here by the sadly misnamed Joy Behar:
Yes…the liberals are squirming, indeed. Thank you, GOP Frontrunner Herman Cain!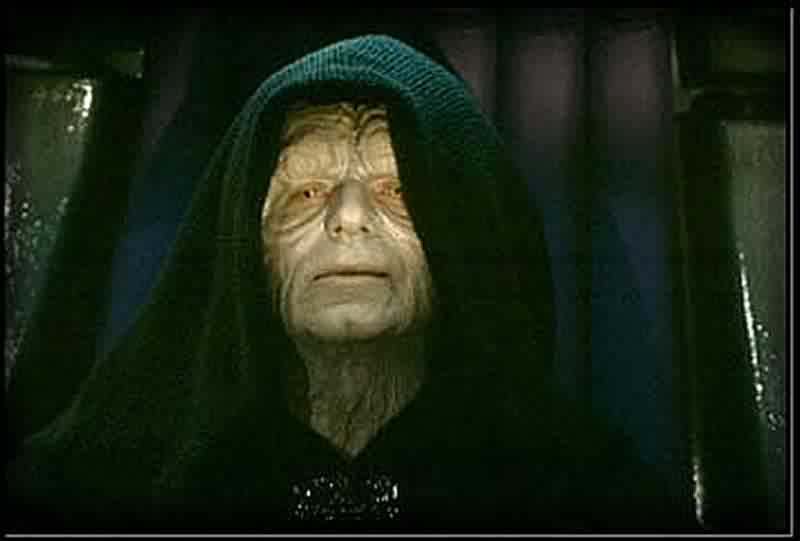 In the immortal words of both Jesse "not an actual member of the Jackson Five" Jackson and Al "screams his head off and rolls around on the floor wailing and diaper-fudging" Sharpton, "this is an unimaginable travesty…an act of clear and present RAAACISM!".
Pope Benedict (and/or possibly Emperor Palpatine) just elevated five people to sainthood, canonizing them.
In his playpen, between wails, Henry Gates attributed this to RAAACISM!, like everything else that happens to him, including rain and that itch he often gets when he forgets to put enough Happy Diaper Baby powder in his Good-Nites.
"Of course the Pope, a white man, CANONIZED those saints.  And what color are canons?  Black.  What color is Diane Cannon?  White. What color are Cannon cameras?  Black.  See, the things that are OWNED and bought by white people are BLACK, and the people who buy these cannons and cameras are all WHITE.  WAAAAAAAAAH!  I am going to write a very erudite and scholarly book on this subject and teach a graduate level course on it at Harvard.  Just as soon as I have my cheesey-cracker snack and drink half of my Capri Sun juicy-box.  I can't drink but half or I will have another 'accident', and then I will blame that on RAAACISM too," said the wailing embarrassment liberals keep insisting is a "distinguished professor of grievance propagation and imagination at Harvard.
Sharpton, Jackson, and Gates were joined by Spike Lee and Eric Holder, grievance squad reinforcements, who insisted Dr. Utopia was passed over for sainthood because "he's the wrong color and that old man in a dress with the candles, WHITE candles, is RAAACIST!".
One of the five people who actually worked hard and dedicated decades of their lives to real accomplishment before they won the ultimate of all awards is the new St. Damien, who worked in Hawaii with leprosy patients.
"Leopards?  Oh no you didn't say Leopards…you didn't say LEOPARDS.  Like in the jungle, leopards, so what you're saying is that because the president is half black he should be associated with the jungle, and there are leopards in Indonesia, which is really the president's home, not Chicago, so you are being RAAACIST and calling him a jungle-dweller who is just as bad as leopards so you need some new white saint to save the world from the partially black president.  Damn dirty RAAACISTS, all of you," Spike Lee wailed, rolling around on the floor next to Eric Holder, who immediately went into apoplectic fits upon hearing the Pope wants to reopen the Coliseum to feed black people to leopards, as reported by Maureen Dowd (who filled in all the missing Madlibs the Pope didn't actually say, because she knows what he REALLY meant and can scry concealed RAAACISM from the ether like white smoke over the Vatican).
Sharpton, Jackson, Gates, Lee, and Holder were quickly joined by James Clyburne and John Lewis, who all demanded Dr. Utopia immediately be made Pope.
"It is the only way to heal this vicious, vicious wound we created by rolling on the floor to great media fanfare inventing nonsense even we don't believe, but use exclusively to shake down the rich and corporations for "consulting fees" to prevent boycotts.  Our president enjoys being revered and worshipped, and Rahm Emanuel and Charlie Crist keep telling him how much fun it is to wear dresses, so he's willing to give being Pope a try until he gets tired of it and wants to run for Jesus.  And anyone who tries to stop him is a, wait for it, wait for it, wait for it, RAAAAAAAAAAAAAAAAACIST!  Obama in Heaven, I just fudged my dydees!  Again.  RAAACIST!", caterwauled Clyburne, with Lewis at his side shouting "Yah!" every other word for dramatic impact.
"Too bad my good friend Johnny Cochraine is dead, which is RAAACIST too because why does the Reaper have to wear black but angels get to be all lily-white? If he was here, he'd say, "If the Pope's on the ropes, it's time to get the straight dope, for that guy who says HOPE. Bee-bee-bee-bope!", Sharpton word-farted in the general direction of 100 assembled MSM cameras.
When told by a reporter from the Mineral City Pennysaver that "bee-bee-bee-bope" is not a real, cromulent word, Sharpton et al raised a great chorus of RAAACISM! accusations at the young woman with the Dictionary and ran screaming from the room, informing all the interview was over…but the boycott had just begun!
In case you are living under a rock somewhere, we hope Republicans out there all see the Alinsky-Al Sharpton style methods work:  over the weekend, two of David Letterman's sponsors apparently dropped him:  Embassy Suites and Hellmann's Mayo (still waiting on confirmation on that one, but it's been appearing in emails to people from Hellmann's corporate all morning). 
These are not some of the four biggest advertisers of Letterman's like Olive Garden, Mars Candy, Kelloggs, and Johnson + Johnson, but it's a great start. 
CBS obviously felt the heat and instructed Letterman to make another statement regarding his jokes about statutory rape.  Once again, instead of just saying he was wrong, admitting his staff wrote a joke about a 14 year-old being statutory raped by 33 year-old Alex Rodriguez, and then tried to claim he was actually "joking" about "some other Palin daughter" thousands of miles and several time zones away, Letterman hemmed and hawed and tried to excuse his behavior. 
Well, there is no excuse for his behavior. 
Just as, to the Left, there was no excuse for Don Imus' behavior. 
Imus apologized after calling the Rutger's female basketball team "a bunch of nappy-headed hos".  Al Sharpton heard that comment and, Adam West style, immediately slid down the race-baiter pole to his top-secret race-baiting cave deep beneathe Harlem, where his rally signs, protest banners, and legion of wailers and screamers are always revved up and ready to go.  No sooner had the words left Imus' mouth, it seemed, did Sharpton begin his march in front of the cameras, rolling around on the floor with a hue and cry for Imus to be fired.
For RAAAAAAAAAAAAAAAAAAAACISM!
Sharpton may be a lot of things (a crook, a liar, a snake, a cheat, a shameless race-baiter), but he man is a GENIUS when it comes to holding the MSM accountable for what he personally feels is RAAAAAAAACIST.
You can agree with Sharpton or not.  You can think his tactics are childish and ridiculous — and we would agree with you.  But, there's no one who can deny Sharpton's effectiveness.  If forcing corporate America to its knees were an Olympic sport, Sharpton would be Michael Phelps, though hopefully not squeezed into anything manufactured by Speedo.
Ironically enough, Republicans most often remind us of the Gore Recount campaign back in 2000 whenever they are up against the MSM.  Have you seen the HBO movie "Recount"?  It's worth a watch just for the depiction of Warren Christopher and Donna Brazile as the two most bumbling and asinine advisors a presidential candidate ever had.  At some point in the movie, someone notes that Gore's team "brought a knife to a gun fight", because Christopher and Brazile kept saying how undignified this or that was, or how they were going to take the high road here or there, and how they had all these other bigger battles they needed to fight.  
Yap. Yap. And more yap.
Meanwhile, at Bush HQ, Rove, Baker, and the Republicans actually operated effectively.  As James Carville notes on his speaking engagements with Rove, "Bill Clinton would have won in 1992 with or without Carville, but Bush would never have won in 2000 without Rove". A truer statement was never made, and largely this all boils down to the way the two camps approached that 2000 recount.  
The other night, a group of friends was talking to us about another movie, Showgirls, with Elizabeth Berkley and many others whose careers have never recovered.  The movie is terrible, but 99% of the people in it act their parts like they're in a Royal Shakespeare production — all except Gina Gershon, who knows just how awful a movie she's in, and revels in it.  Everyone else pretends they're in a much better movie than they're actually in, but Gershon alone gets it.  
Republicans got it back in 2000.  They brought Uzzis to the knife fight.  
Republicans got it back in 2004.  Say what you want about Rove, but he masterfully rolled that election. 
And then, after having won the White House for two terms in a row, Republicans wandered off into a fog and forgot where they were and what world they are living in.  Rove is your Gina Gershon, but instead of following his example, you've all been pretending you are things you are not, living in an alternate reality whenever you try to pretend the MSM's bias isn't important and that you needn't counter it each and every day to keep the moonbats in check.  
There is absolutely nothing more important than hitting back HARD every time the opponent takes even the slightest swing at you.  
Boy, does Al Sharpton ever know that.  He declared all-out-war on CBS and its advertisers over the nappy-headed hos remark.  Sharpton could not possibly care less about the Rutgers basketball team.  We doubt he's thought much about it since.  But, it was an opportunity for him to flex his muscles and remind the MSM that any jab at the black community would be addressed with a loud, angry, take-no-prisoners mob.  
Republicans, and women, need to realize that as repugnant as Al Sharpton is, the man is certainly effective.  And did we mention repugnant. Because he is.  On both counts. 
And the great irony is that if Republicans and women both co-opted Sharpton's playbook, and kept asking themselves "what would Al Sharpton do?" whenever they are confronted by something like David Letterman's putrid statutory rape jokes, Al Sharpton and his fellow race-baiters like Spike Lee, Jesse Jackson, James Clyburne, Eric Holder, and John Lewis would all be sizably diminished.  
As things stand now, Sharpton and company are the only ones who stand up to the MSM with sustained and dedicated effort to pressure sponsors and executives alike to hold on-air "talent" (a term used as loosely as possible) accountable to standards of behavior Sharpton and company themselves set. 
You want fair and balanced media?  Then put a little Sharpton in your life.  Shake that rump.  Rev up those pipes.  Bellow and bluster and scream out at the obvious bias in the media, directing all your volume at the sponsors.  If you take down the sponsors, you take down the networks.  It is that simple, and it is what Sharpton has been doing now for over 20 years. 
The same is true for women: you want an end to sexism and misogyny?  You want political activists like David Letterman to be as afraid of making statutory rape jokes as they are about telling jokes about a watermelon patch or fried chicken?  You want the MSM to be as afraid of being called sexists and misogynists as they are positively terrified of being labeled RAAAAAAAACIST?  
Then you need to follow Al Sharpton's example and HOLD THE SPONSORS ACCOUNTABLE.  In turn, they will hold the networks accountable, which is something Al Sharpton has always known and has proven on more than 100 occasions to be true. 
As much as you will hate to admit it, "What would Al Sharpton do?" is a question we ALL need to ask ourselves when dealing with the MSM media and the agenda it's pushing for the radical socialist Left.