Posts Tagged 'Pope Benedict
So, for the last day or so, we've gotten an odd amount of hatemail from religious people that could very easily have been written by the crowd over at Daily Kos and DemocraticUnderground. All in that rambling, crazy, "Hope you get AIDS and die, faggots" style so familiar from Obama supporters.
Only, these are Catholics writing us with this garbage — all because we ran a piece the other day noting Maureen Dowd's interesting idea for a nun to become the next Pope, after Benedict either dies or resigns in the future.
There are a few things we'd like to say about this.
First and foremost, 4/5 of us grew up Catholic, and there's not a day that goes by that we don't appreciate our time in Catholic school and everything nice the priests and nuns in our lives have ever done for us.  We are very grateful for the good people we knew through Church, and for the times we spent in Texas, Pennsylvania, Ohio, and New York serving as altar boys, working church Bazaars, running Bingo shifts, and even waitering fundraising spaghetti and roast beef dinners.
We loved Pope John Paul the Great and most of us here had the chance to meet him several times when we were younger.  We truly believe he was a living saint, because we've never met anyone else as kind and just plain GOOD as him.  He was incredibly special, and he inspired so much greatness in many we knew.  We also firmly believe, along with Ronald Reagan and Margaret Thatcher, the world owes JP the Great an immense debt of gratitude for defeating the Soviet Union and communism in Europe.
But, none of this means we have to automatically like Pope Benedict.
And, truthfully, we don't like him.  We don't trust him.  We don't feel inspired by him.  We don't agree with the conclave of cardinals' decision to follow JP the Great with a former member of the Hitler Youth.  That has never set well with us. And it never, ever will.
We also don't believe for a single moment Benedict, while still Cardinal Ratzinger, didn't know about the young boys being abused by bad priests in Ireland, Wisconsin, and Germany.  We've read reports of complaints filed with his office pertaining to abuse claims in those areas, and we've heard nonsensical denials of knowledge from Ratzinger's old clerks, claiming the then-Cardinal didn't read all of his memos and didn't realize what was going on because he was too engrossed in medieval theological texts to pay much attention to the real world around him.
That's just unacceptable.
It's either willful ignorance, or gross incompetence.
Either way, this man should not be Pope.
The hatemail we've received on this topic is very much from people who do not like accepting the fact the Catholic Church has a massive, hideous problem with pederast priests.
It's a very uncomfortable subject for us to deal with, because we loved all the priests and nuns who taught and mentored us growing up.  We never had a single bad experience with anyone in the Catholic Church while we were young.  We hate seeing — as noted many times on this site — people in the gay community dress up as lecherous popes, perverted priests, pregnant nuns, and the like…and we've gotten into arguments while confronting these people to tell him how disrespectful and hurtful their costumes are.  We defend everything good about the Catholic Church to all who would attack it, because while we're no longer practicing Catholics or religious people in any way, our cultural identity is Catholic and that will always be so.
BUT, you cannot close your eyes to the enormous problem that exists with these pedophiles running parishes.  It does the Church no good.
It also does no one any good to have men at the highest levels of the Vatican who don't seem to believe pederasts in the clergy are all that big of a deal.  No matter how much you love reading scribblings from the 13th Century, if a memo comes across your desk regarding little boys asking for help and protection from priests abusing their positions, you need to leave your perch in the library and crack some skulls in the real world, Cardinal.
The Church should have tackled all of this head-on in the 80s when the sexual abuse cases first started making news.  It was a critical error on the part of JP the Great not to raise absolute Hell on a global scale over those abuses — seizing the opportunity to purge every abusive priest from all parishes on the planet, as well as all Bishops, Cardinals, and Vatican officials who knew what was going on and did nothing about it.
The hatemail we're getting keeps claiming Benedict has no culpability in all of this, because he was never fired by JP the Great…so the logic, what little there is, goes that since the last Pope didn't have a problem with Benedict, and in fact made him his theologian, then the rest of us should have no problem with him either.  SO, all of this should just be swept under the rug the way it always has been, and none of it should be dealt with.  Ever. Say your rosary!
We could not disagree more.
This needs to be dealt with, once and for all.  It will be incredibly painful for the Church.  This is a public relations nightmare.  It is a real trial of faith for a billion people, because they need to take a good hard long look at their Church and root out the true evil that's taken hold in some of its parishes.
If Pope Benedict can not take charge and become the brutal reformer the Church needs right now, and he can't step forward and purge the Church of the sick, deviant, criminal men who have been abusing children — and those who enabled them — then we need a new Pope who can do just that.
We have absolutely ZERO tolerance for pederasts.  A good friend of ours was a cop back in Cleveland, and he worked the child sex crimes division.  The stories he used to tell us literally made us cry, then kept us up late at night too revved up and angry to sleep, knowing what monsters lurked out in the world who preyed on the innocent and abused little boys.
So, we're coming from a place where we know we could never in a million years ignore even the slightest HINT of a child being abused somewhere…not when we could do something about it.  As private citizens, we've reported a few parents to social services when we noticed what we believed were signs of child abuse in neighborhood kids.  Not sexual abuse, but signs of beatings, neglect, and children running wild at all hours of the night because their parents were too drunk or on drugs to mind them.  So, it's unfathomable for us to imagine being Cardinal Ratzinger, getting about 1000 memos a year, but being too busy in the scholarly archives to peek his head into reality for 15 minutes a day to read about 3 memos daily…especially ones pertaining to the abuse of little boys.
Writing us to tell us how terrible it is that we don't auto-support this Pope, or how we are just gays attacking the Church, or how we "should get what's coming to us and suffer AIDS" because we do not defend "the Holy Father", just makes us see you the same way we see the Leftists who send us their own brand of hatemail for speaking out against Obama and the wicked things he's doing to this country.
We love America.
We love the Catholic Church.
Both are currently led by men we do not agree with…men we feel deserve all the criticism we give them, because their actions are not keeping with what we expect of the offices they hold.
The Left will never bully us into keeping quiet about what we think of Obama, their Lightbringer.
Religious zealots will never berate or intimidate us into keeping quiet about the Church's shameful failings regarding the abuse of children, and this current Pope's flimsy excuse for never putting a stop to as much of this as he could, when he had the chance.
If you don't like this simple truth, the person you really need to be mad at are the priests who committed these crimes, and those in the Vatican who protected them all these years. Don't shoot the messenger…or shoot off nasty, AIDS-wishing hatemail because we're gay, non-practicing Catholics who have always defended and supported the Church in every other way…just not in the area where innocents were harmed and their abusers were lovingly defended.
We will not be bullied by anyone.
If you love the Church, truly love it, then your ire is much better directed at those who enabled this recent sex scandal, not guys who merely comment on it…and long for the day when the Vatican shows the leadership we expect of it and roots out and purges all clergy involved in the abuse of children, once and for all.
We'd gladly say as many rosaries as it would take for that to happen.  Just give us a number, and watch us go…then tell us what YOU are going to do to summon that glorious day.
Great Merciful Zeus.
We agree with Maureen Dowd on something this morning.
Surprisingly, it's not that she's a terrible writer.  She is — but she just doesn't realize it.
It's also not the fact we think she should stop hiding in people's crawl spaces, eating their cereal at night, and making "laffy sounds" because she's having so much fun "pretending to be a gremlin".
Dowd is 100% pro-hiding in crawl spaces and creeping around at night.
So, on these two points we disagree.
But, today Dowd hit on an interesting point of agreement with us, after spending hours randomly hitting keys on her computer, producing that sole interesting nugget of revelation amidst so much trademarked nonsense.
Dowd thinks the Catholic Church needs to make a nun the next pope.
She also thins Pope Benedict should resign his office.
We agree.  On both counts.
Let's start with the latter.
We have never been a fan of Pope Benedict.  While John Paul the Great was a tough act for anyone to follow, selecting a man who more closely resembles Emperor Palpatine than his kindly, sainted predecessor was a colossal mistake of the conclave of cardinals.  Allowing little red birds to hire anyone is beyond lunacy, but they got it right with JP.  Not so much with the man who used to be called "God's rottweiler".  Rotten to the core is a more apt description.
We've always been uncomfortable with his history in Hitler's Germany.  While it's true every German was forced to join the institutions of the Reich, we think it should also be true that those still alive with connections to that much evil should recuse themselves from positions such as Pope, just because it looks bad.  Similarly, anyone who appeared in movies such as Battlefield Earth or Gigli should voluntarily never make another picture.  For the good of everyone.  There are other things to do with their lives.  Spare all of us the awkwardness of being reminded of so much terrible condensed in one place.
More so than the Hitler Youth appearances, we find it beyond reprehensible that Benedict knew of sexual abuse going on in Wisconsin and in Germany for years and did nothing about it. He claims he never read any of the memos sent to him about pedophiles in his ranks, because he received "almost a thousand memos a year".  As Dowd notes in her piece, then-cardinal Ratzinger used to brag about reading immense volumes of medieval scribblings on theology.  But, he couldn't find the time to read three memos a day pertaining to priests destroying the lives of little boys?
We just don't buy that.
Palpatine knew what was going on, and Palpatine chose to protect bad priests at the expense of innocents being abused.
He should announce he has serious health problems and retire to Bavaria, or maybe Argentina, where so many others from the old HY days retired.
Dowd has a good line in her article about nuns having a great deal of experience cleaning up the messes left by priests.
Just as we believe President Palin will restore this country after the disaster that is Dr. Utopia, "The One" termer, we believe a nun could indeed, as the second female Pope (after Pope Joan centuries ago), root the evil out of the church.
Men in dresses have fouled things up — as, frankly, men in dresses often do.
Let a woman lead them.
To salvation and a return to greatness.
Someone bold and feisty, who will protect children like a big momma grizzly, the way the nuns in our Catholic schools growing up always did.  It's too bad all those awesome nuns who taught us are all gone now, because Sister Francis Borgia, Sister Therese Marie, Sister Mary Howard, and Sister Michael Immaculata would have made great Popes.
We have a feeling the next Pope will be from Africa, as the cardinals almost picked an African the last go-round. We've known a lot of people from Africa over the years, and all of them have had really strong hearts and good souls.  But the African priests we've known have been push-overs: very jovial, kindly, and a lot like John Paul the Great, actually.
That's not what's needed now.
What the Church needs is a ruler-wielding, task-mastering, skull-cracking, old school NUN to whip everyone into shape and terrorize every pederast from Vatican City to Boston and beyond, with all points in between.
Ain't nobody who can put the holy terror in the hearts of evil doers than an experienced nun.
Or Batman.
But, since Batman isn't real, but nuns are, the choice for the next Pope is clear.
But — you say — it's against the Church's rules to elevate a woman to priesthood, let alone Pope.
It's against the Church's rules to molest small boys, but that doesn't seem to be a rule that's taken very seriously by many in the Vatican.
So, why should the no women in the papacy be abided either?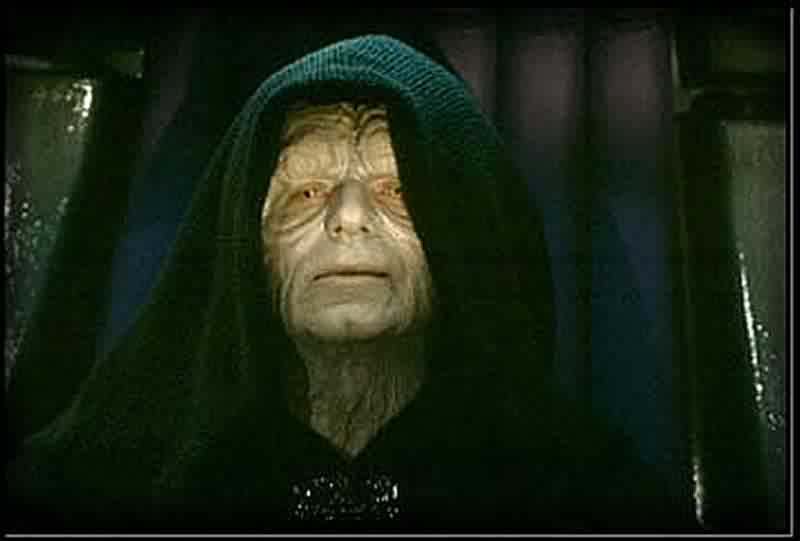 In the immortal words of both Jesse "not an actual member of the Jackson Five" Jackson and Al "screams his head off and rolls around on the floor wailing and diaper-fudging" Sharpton, "this is an unimaginable travesty…an act of clear and present RAAACISM!".
Pope Benedict (and/or possibly Emperor Palpatine) just elevated five people to sainthood, canonizing them.
In his playpen, between wails, Henry Gates attributed this to RAAACISM!, like everything else that happens to him, including rain and that itch he often gets when he forgets to put enough Happy Diaper Baby powder in his Good-Nites.
"Of course the Pope, a white man, CANONIZED those saints.  And what color are canons?  Black.  What color is Diane Cannon?  White. What color are Cannon cameras?  Black.  See, the things that are OWNED and bought by white people are BLACK, and the people who buy these cannons and cameras are all WHITE.  WAAAAAAAAAH!  I am going to write a very erudite and scholarly book on this subject and teach a graduate level course on it at Harvard.  Just as soon as I have my cheesey-cracker snack and drink half of my Capri Sun juicy-box.  I can't drink but half or I will have another 'accident', and then I will blame that on RAAACISM too," said the wailing embarrassment liberals keep insisting is a "distinguished professor of grievance propagation and imagination at Harvard.
Sharpton, Jackson, and Gates were joined by Spike Lee and Eric Holder, grievance squad reinforcements, who insisted Dr. Utopia was passed over for sainthood because "he's the wrong color and that old man in a dress with the candles, WHITE candles, is RAAACIST!".
One of the five people who actually worked hard and dedicated decades of their lives to real accomplishment before they won the ultimate of all awards is the new St. Damien, who worked in Hawaii with leprosy patients.
"Leopards?  Oh no you didn't say Leopards…you didn't say LEOPARDS.  Like in the jungle, leopards, so what you're saying is that because the president is half black he should be associated with the jungle, and there are leopards in Indonesia, which is really the president's home, not Chicago, so you are being RAAACIST and calling him a jungle-dweller who is just as bad as leopards so you need some new white saint to save the world from the partially black president.  Damn dirty RAAACISTS, all of you," Spike Lee wailed, rolling around on the floor next to Eric Holder, who immediately went into apoplectic fits upon hearing the Pope wants to reopen the Coliseum to feed black people to leopards, as reported by Maureen Dowd (who filled in all the missing Madlibs the Pope didn't actually say, because she knows what he REALLY meant and can scry concealed RAAACISM from the ether like white smoke over the Vatican).
Sharpton, Jackson, Gates, Lee, and Holder were quickly joined by James Clyburne and John Lewis, who all demanded Dr. Utopia immediately be made Pope.
"It is the only way to heal this vicious, vicious wound we created by rolling on the floor to great media fanfare inventing nonsense even we don't believe, but use exclusively to shake down the rich and corporations for "consulting fees" to prevent boycotts.  Our president enjoys being revered and worshipped, and Rahm Emanuel and Charlie Crist keep telling him how much fun it is to wear dresses, so he's willing to give being Pope a try until he gets tired of it and wants to run for Jesus.  And anyone who tries to stop him is a, wait for it, wait for it, wait for it, RAAAAAAAAAAAAAAAAACIST!  Obama in Heaven, I just fudged my dydees!  Again.  RAAACIST!", caterwauled Clyburne, with Lewis at his side shouting "Yah!" every other word for dramatic impact.
"Too bad my good friend Johnny Cochraine is dead, which is RAAACIST too because why does the Reaper have to wear black but angels get to be all lily-white? If he was here, he'd say, "If the Pope's on the ropes, it's time to get the straight dope, for that guy who says HOPE. Bee-bee-bee-bope!", Sharpton word-farted in the general direction of 100 assembled MSM cameras.
When told by a reporter from the Mineral City Pennysaver that "bee-bee-bee-bope" is not a real, cromulent word, Sharpton et al raised a great chorus of RAAACISM! accusations at the young woman with the Dictionary and ran screaming from the room, informing all the interview was over…but the boycott had just begun!