Posts Tagged 'John Lewis
Not everyone in Atlanta gets all fired up when John Lewis is in town.  Lewis showed up at the Occupy Atlanta protests this weekend expecting to be embraced by the crowd but was given the big thumbs down.  I think Lewis was fully expecting to take the podium and get the crowd riled up…a la civil rights style…but he was turned down flat.   The protesters said that Lewis didn't represent anything they were protesting….which has become increasingly unclear.  Some of the protesters were there to protest under regulation of the financial sector…some were protesting the inability to identify with either Dems or Republicans….some were there protesting the unethical treatment of animals.   It was just a protest free-for-all.  I think the original message of Occupy Wall Street  has been lost and people are now just protesting for the hell of it.  It didn't take these unorganized dissidents long to lose their way. 
Even though John Lewis claims he isn't angry about not having the red carpet rolled out for him….I'm sure this was a BIG poke in the eye for him.  I don't think he looks very happy….do you?
A few of the protesters weren't very happy about how Lewis was treated.  One college student had this to say…
"I am angry because this is not what democracy is all about," said Michelle Williams to CBS Atlanta. Williams had came to support the movement but left in disgust after seeing the treatment of Rep. Lewis.
"This is Marxist more Stalin like. Your movement, you're just riff-raff. You're an organized mob."
Ya think?
A Constituent's Letter to John Lewis
Read more at Fenn Little for Congress
Dear Hillbuzz,
I am writing to give you a ground report on the 5th District in Georgia.  It is the race between John Lewis (D) and Fenn Little (R).  You all might remember John Lewis as the one who was holding Steny Hoyer's hand during that disgusting march to the capital to sign the Obamacare bill.  He was walking shoulder to shoulder with Nancy Pelosi.  The Hillbuzz essay on that event is one of my favorites and still makes me laugh (here's the link to that essay http://hillbuzz.org/2010/03/22/why-is-steny-hoyer-carrying-a-purse-and-holding-this-mans-hand/) .   I actually live in the 6th district; my representative (the most wonderful Dr. Tom Price) is so popular that he is running unopposed.  I work in the 5th district so am pretty familiar with what's going on and I have joined Fenn Little's campaign so I have a pretty good idea of what's happening.  A quick bio on Fenn: he's a family man (with a lovely wife and 2 daughters) a practicing civil right's attorney who was a former business owner.
First, let me explain the dynamics of the 5th district.  It covers a pretty large area and is economically and culturally very diverse.  It starts in the northern suburbs of Atlanta (which tend to be wealthier) and ends in the southern part around the Atlanta Airport (much more blue collar).  The district encompasses the entire city of Atlanta which is primarily black as is most of the southern part of the district.
Here is what has happened over the past few months.  First, I will say that very little media attention has been given to this race.  I think that most people feel that it is a forgone conclusion that Lewis will win since he has been re-elected so many times.  He is a career politician that has been in office for 24 years and rarely comes back to Georgia to visit his constituents.  He's incredibly egotistical but a lot of people are catching onto this and are starting to talk about needing a change.  I work in the northern part of the district in the Chastain Park area and I can tell you that I have only seen Fenn Little signs and absolutely no mention of John Lewis.  If you take a look at Fenn's event calendar, he is out and about every single day at "meet and greets" all over the district.  Since the district is so large, his campaign has organized into mini campaigns strategically located with several campaign offices headed up by campaign "captains".  They are running their own Fenn Little campaigns in their areas and they are working their butts off.  I spoke to Fenn's wonderful wife Ruth yesterday and she said that one thing they are worried about is voter apathy, particularly in the northwest section.  Part of this may be from the fact that not a lot of focus has been given to this campaign.  The local Atlanta (liberal) media has been very quiet probably because they want things to stay the same as they have been for the past 24 years.  John Lewis is a democratic dinosaur who really needs to be brought back to Georgia.
One of the big campaign issues is of course spending.  Recently, John Lewis secured 47 million dollars of tax payer money (TARP money I believe) so that Atlanta can begin a streetcar project.  The project will cost upwards of 72 million so the rest of the money will come from Georgia taxpayers.  This is the most ridiculous project we could have at this time because our public transportation system (MARTA) is going bankrupt and has had to cut many of the routes and trains.  They have also had to raise the cost of the tickets.  This money that Lewis is so proud of securing should be spent on the struggling system that we already have in place.  It's so irresponsible.
One last thing…..Fenn Little has repeatedly requested to debate John Lewis but the Lewis offices have ignored the requests.  They won't even acknowledge the requests.  Lewis is scared right now and doesn't want to face the tough questions about his strong support of Obamacare or the fact that he has an ultra liberal stance on immigration (very pro amnesty).
I will try to get campaign updates from the different campaign captains around the district and keep you posted.  The 5th district of Georgia desperately needs Fenn Little to represent them. Lewis has been in Washington far too long and needs to go.
Happy Campaigning!!!
Leslie
I was invited to Atlanta yesterday to hear a panel discussion with Hugh Hewitt, Michael Medved, and Steven Emerson on Islamonazism and the Left's longterm plans to push Islam on the West.
It was eye opening.  Much more on that later.
One of the most stunning things I heard yesterday however was that John Lewis is so scared about November that he is actually showing up to events in his congressional district.
Do you know how major this is?
Lewis NEVER goes to things he is invited to by common people.  But he has been eating barbeque, going to ice cream socials, being nice to people, attending the birthday parties of neighborhood squirrels, and campaigning aggressively like he has not done IN DECADES.
Word is in Georgia that the shameless lie the racist Congressionl Black Caucus told back in March about TeaParty protestors shouting epithets at him is coming back to bite black liars in a big way.
If John Lewis is in so much trouble that he is turning up at fish fries and nursing home bingo tournaments in a district he has held since before I was born then it sure feels like Georgia is sick and tired of his particular brand of grievance mongering and wolf crying.
Thank you Andrew Breitbart for making this miracle possible.
This is as big as Hottie McAwesome winning back "the Kennedy Seat".  JOHN LEWIS in serious jeopardy and having to hustle for votes.
I never in my life thought I would see the day and cannot wait to get back to Buzzauarters and read up more on this.
Stunning.
KD
Mobile
Steny Hoyer and John Lewis are Washington D.C.'s new power couple.
Spotted lovingly holding hands on a brisk walk across the Capitol grounds on Sunday, the sparkling pair have been delighting residents of the capital with their frequent appearances in restaurants, clubs, coffee shops, art galleries, and the Tidal Basin, enthused as the pair are to spot the first of the cherry blossoms.
"Lookit, John, I think I see one!"
"Oooh, Steny, you're sharp! I knew you'd spot the first cherry blossom, you're so good at spotting things."
"Well, I'm glad I spotted you, that's for sure."
"Oh, Steny.  You're so romantic!"
"Kiss me, kiss me John, and let's show everyone in Washington that hand-holding's not all that we love to do."
"Good thing there's no tax on kisses, or we'd both be in the poor house, Steny."
"Oh, John, don't be silly.  We're Democrats in Congress.  We never pass any taxes that apply to us, so we can tax other people's kisses, my little peanut butter cup, but we'll just exempt ourselves, just as we've exempted ourselves and our staff from that monstrous bill we passed on Sunday."
"I remember passing that.  It was fun.  You and I had a nice walk before that, and I told everyone who saw us you were my boo.  Then I told voters to suck it, and you whispered all kinds of dirty jokes in my ear and I made laffy sounds as we walked. That was a fun day."
"It sure was, John.  I love your laffy sounds. I love you. Now, all this kissing and hand holding has worked up an appetite for me.  How about Komi for a decadent multi-course degustation extravaganza? I know how much you love to splash around water in their bathrooms, with those fancy faucets that have those gold knobs.  We'll just bill taxpayers for dinner and the mess you'll make and say it's "official business", since we're both Congressmen."
"Two Congressemen IN LOVE.  That's us, boo.  That's us to a "t".  I sure love playing in those sinks.  Can I bring my rubber ducky?"
"Only if you let me bring all the kisses I plan on giving you."
"It's a deal Steny.  It's a deal!".
That's Congressman Steny Hoyer above, on his way to the Capitol on Sunday, with his purse stuffed full of Tic Tacs (in case anyone got hungry) and Kleenex (for when Leftists started weeping with joy), tightly holding what we think is fellow Congressman John Lewis' hand.
We're not sure how long the two have been dating, but we hope it's going well.  They make a really cute couple, and Democrat leadership seems really supportive of their romance — so much so that it seems George Soros himself has been assigned to chaperone these two on their dates, lest anyone get too "grabby" and run bases before the time's right.
Can't rush lovin', folks.  Gotta keep the dates to the streets before you mess up the sheets.
It's sweet and old-fashioned Soros is chaperoning these two love birds.
Creepy, too, because it's GEORGE SOROS following them around, constantly suggesting Steny buy John a rose from a vagabond street vender and nudging John to talk less about his exes and how terrible they were and instead focus on complimenting Steny and making him feel special.
"Remember to tell him how much you like his purse.  He'll like that.  I can tell he spent a lot of time picking out which one he would wear, and I think he wanted to impress you.  You should recognize that and make him feel special for caring so much about you to take his best purse out on your date," we imagine Soros advising, all smiles, as happy playing matchmaker to gross Marxists as he is ruining banks and tanking economies.
Apparently, Steny's got such a collection of MARVELOUS purses to choose from, he's known as "The Carrie Bradshaw of Congress, But With Purses, Not Shoes".  So, if he indeed picked out his BEST purse to take on his date with John on Sunday, then Congressman Lewis should be beyond flattered.
"He's my sweetie.  He's my boo.  His heart is pure.  Our love is true," John was heard to rhyme, before the two (plus Soros) headed to a quiet part of the Capitol grounds for some "quiet time to get to know each other".
We're wondering if the two will color-coordinate their ties, suits, and underwear again today for the Healthcare Rationing signing ceremony at the White House.
And we, like just about EVERYONE in Washington, are just DYING to know which marvelous purse Steny will accessorize with.
Will he go wild with leopard?
Should he be pretty in pink?
Is the occasion appropriate for basic, classic black — or is that too funereal for the occasion?
What about something slick, bold, and designer — too flashy?
"Whichever purse my boo brings, I will love him just the same.  A purse doesn't make the man, the man makes his purse.  Any purse would be lucky to hang on that arm, just as I'm so lucky to get to hold his hand and make laffy sounds when he whispers jokes or tickles me", Lewis insisted, giggling a little, following Soros' astute advice to keep the magic growing in this budding relationship.
George Soros.
Supervillain.  Nazi collaborator.  Evil opportunist.  Criminal.
Cupid.
Here's an interesting read over at RealClearPolitics about the lucrative Race Industry in America. 
One of the most interesting dinners we had last year after the election was on the Southside of Chicago, in the home of a very prominent member of the black community here — someone, like Hillary Clinton herself, who we would literally go to the gates of Hell and back for.  We love this person, but were always very careful about criticizing Jesse Jackson, Al Sharpton, Henry Gates, or the other national race hucksters around her because, simply, she's black and all of us are white guys.  We had no idea where she stood on Jackson, and never wanted to get into any racial issues with her. 
Well, imagine our surprise when at that table she and the dozen or so others, mainly black, around her all let into not only Jackson and Sharpton but Dr. Utopia, too. 
The general consensus was that Dr. Utopia had spoiled it for everyone, but it would take Americans a while to realize it. 
They were, of course, talking about the Race Industry — something black people have profited from in one way or another for a long time, and not just the Jacksons and Sharptons and their ilk.  "White guilt" has been a powerful tool for black community development for a very long time — an effective and easy to use tool, for those in the know who knew how to push all the right buttons and handle things the most manipulative way.  
Al Sharpton and Jesse Jackson were just the most blatant in what they do.  They literally go to corporate America and extort millions of dollars for their fictitious charities…where charity most certainly starts and finishes in the opulence of their own homes.  As the article above notes, Sharpton and Jackson team up, head over to a company they seemingly pick from the phone book, accuse them of having too few black people working there, and then demand a payoff for "consulting fees in the area of diversity training" to halt any plans this dynamic duo have for picketing and protesting the company and generally shutting down business operations as usual. 
Those of us in Chicago recognize these tactics because it's more or less the sort of thing another Al, with the surname Capone, used to do…and it was lucrative for him, too.  Capone would visit legitimate businesses and tell them they weren't safe enough…that they were in danger of burning to the ground…that their employees were very likely to be riddled with bullets…and that there weren't enough of Capone's protectees working there.  The business either paid the "consulting fees" to Capone and did as he said, or it was burned to the ground.  
The more things change, the more they stay the same.  Sharpton and Jackson aren't arsonists, but they do their level best to bring down reputations in flames, whenever someone doesn't pay up. 
A tier below Sharpton and Jackson are the Henry Gates and Spike Lee race-baiters, who make their fortunes by encouraging racial grievances in the form of "scholarship" or "art".  Gates is a well-paid Harvard professor who race-baits to pay the bills; Harvard indulges him, lets him teach whole courses on grievance, and gives him a platform to wail and scream from.  Lee makes millions of dollars from his victimhood movies, and generates constant attention for himself by accusing everyone under the sun of being racist.  RAAACIST!  
For all of these men, shouting RAAACIST! as loud as they can has been the equivalent of parrots squawking for crackers.  The louder they squawk, the more they are fed.  The more innocent people they accuse of being RAAACISTS!, the more media attention they get.  For Gates, that attention means more speaking engagements and book deals.  For Lee, that means bigger box office for his latest tripe.  For Sharpton and Jackson, that attention means more fear to strike into the hearts of corporate America…since these two clowns are only powerful so long as Ivy League idiots in their Brooks Brothers finest actually live in terror of their exploits. 
Now, most of you out there can see this part of the Race Industry, and it's what the article talks about.  But what you don't see are the good people in the black community who use white guilt and liberal fools to do real good in poor, urban areas…good they could never do if wealthy people weren't so easy to manipulate with racial narratives. 
There are an awful lot of liberals who live in gated communities who like telling people how often they watch Oprah, how happy they are Halle Berry and Denzel Washington and Cuba Gooding Jr. and Whoopi Goldberg won Oscars, how gleeful they were to vote for Dr. Utopia, and how much they think Mrs. Utopia is the world's greatest fashion icon.  These people would never be caught dead south of the Loop, unless they are attending an art gallery opening in Hyde Park or taking a class at University of Chicago.  But, they also love telling all their friends how they donated this or that sum to "those poor black people on the Southside". 
Instead of hitting these people on the head with Capone-style racial cudgels, there are smarter Race Industry experts who manipulate gullible liberals to hand over large sums to community projects that actually need that money.  
And you know what, more power to these people.  While we despise Sharpton, Jackson, Gates, and Lee, we love the people who work so hard for so little personally, devoting their lives to milking white guilt for all its worth…to actually improve black communities.  
These people are playing the hands they are dealt expertly, and we have to admire that.  
But, Dr. Utopia has been a critical blow to the Race Industry…a hole in the ship that's going to sink it in time.  No one knows how long that will take, but those on the ground know it's coming. 
There were many people in the black community who did not want Dr. Utopia to win…because the black community at large invested everything they had in this one man, who was the wrong man to put all their trust in.  Dr. Utopia will not do a damn thing for the black community.  But, by racializing the 2008 campaign to the extent Dr. Utopia and his followers did…and by insisting anyone who didn't vote for him was RAAACIST! and anyone who criticizes anything he does is RAAACIST! and anyone who thinks of opposing him or his socialist agenda is RAAACIST!, these people have evaporated 99% of white guilt.  
Only the most left of the Leftists still feel any white guilt, now that we have "the historic first black president".  
All those old lines about "the man" keeping black people down and not helping black people get anywhere ring hollow with "the historic first black president" in the White House.  
What are the excuses now?  
It's harder to use any of the old tricks on those wealthy liberals, too, because they assume the "historic first black president" is actually doing things for the black community.  Because, the logic dictates, if he's not, then who on Earth would?  If these liberals worked so hard to put Dr. Utopia in office and create the "historic first black president", these liberals think that "historic first black president" should actually be doing something…anything…for the black community.  
And if he's got that job covered, then these liberals are now free to do other things. 
Their great burden has been lifted…conveniently at a time when their stocks are down and incomes have dropped considerably.  
The black community is now largely on its own…inconveniently at a time when its longtime supporters believe the government should now take their place as patron at large for urban community projects. 
We're in unprecedented territory with all of this, but within a few years, watch Sharpton, Jackson, Gates, Lee, and their ilk be out of business.  It's not going to happen overnight, but people are going to start loudly asking why all this hucksterism is still going on when there's a black president…one who wins Nobel Prizes and all sorts of elite awards…so what more does the black community want?
They have a Nobel Prize winning black president who said he was going to solve everyone's problems. 
So, what is he doing?
Corporations will ultimately grow spines and fight back against Sharpton and Jackson, in particular, because all the cries of RAAACISM! have cheapened and diluted the accusation itself.  If everyone in this country is RAAACIST, then nobody is.  
Anyone who supported Hillary Clinton or McCain/Palin against Dr. Utopia last year was called a RAAACIST.  That, combined, is more than half the country, counting the primaries and general election.  If not drinking the Kool-Aid and accepting Dr. Utopia as our new personal savior makes people RAAACISTS, then why would anyone fear being called a RAAACIST again?
When we were younger, being called a FAG! was a big deal.  
It was a scary, scary thing to be called that on the playground, with all attention suddenly thrust on us.  We'd spend the next few weeks watching every hand gesture, noting the tone of our voices, editing our speech to ensure we weren't doing, saying, or even thinking anything, ANYTHING, that could warrant another blast of FAG! in our general direction.  It was exhausting, terrifying, and life-altering. 
But, somewhere along the way FAG! was overused so much it became meaningless.  True, moving from Ohio or Pennsylvania into the big city of Chicago has a lot to do with that, since there are many, many more gay men here than there were back home, so there's safety in numbers.  You shout FAG! in Boystown and dozens of guys will turn around thinking you're talking to them.  Not that you should ever do that, but you get the point.  Even people who aren't gay will turn around and look at you, if only to see how stupid you are for shouting something like that.  
It's a onetime crippling pejorative that's been turned into a joke.  
RAAACIST! is the same thing, a joke.  After its overuse in 2008, and its continued abundance in all things Sharpton-Jackson-Gates-Lee-Holder-Clyburne-Lewis-etc., calling anyone a RAACIST! has absolutely no meaning at all.
Just like us with the word FAG!, it's going to take most people a while, maybe a few years, to stand up and laugh back in the faces of those doing the shouting.  There's still that knee jerk reaction to cower and run for cover whenever RAACISM! is tossed around, but with this happening so often, every time Sharpton and Jackson get at it takes more of the punch out of the word. 
It will be only a matter of time before the whole Race Industry collapses, no matter how many bailouts the White House and the current president try to give it.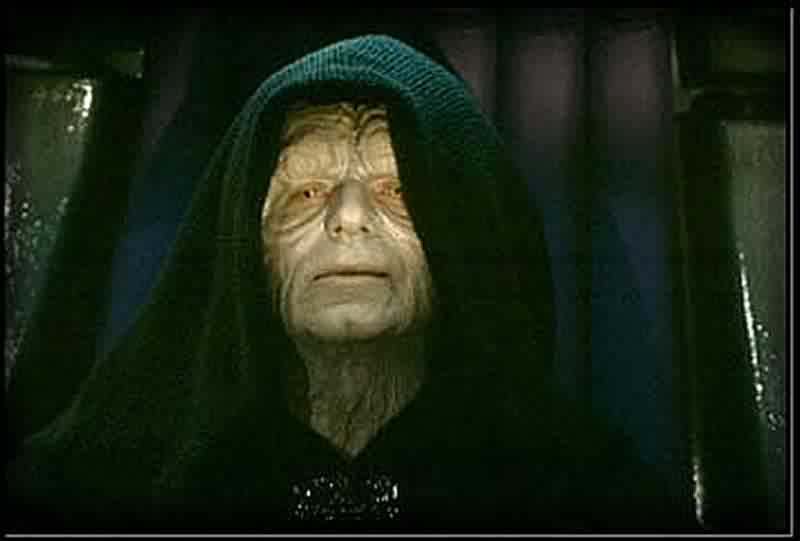 In the immortal words of both Jesse "not an actual member of the Jackson Five" Jackson and Al "screams his head off and rolls around on the floor wailing and diaper-fudging" Sharpton, "this is an unimaginable travesty…an act of clear and present RAAACISM!".
Pope Benedict (and/or possibly Emperor Palpatine) just elevated five people to sainthood, canonizing them.
In his playpen, between wails, Henry Gates attributed this to RAAACISM!, like everything else that happens to him, including rain and that itch he often gets when he forgets to put enough Happy Diaper Baby powder in his Good-Nites.
"Of course the Pope, a white man, CANONIZED those saints.  And what color are canons?  Black.  What color is Diane Cannon?  White. What color are Cannon cameras?  Black.  See, the things that are OWNED and bought by white people are BLACK, and the people who buy these cannons and cameras are all WHITE.  WAAAAAAAAAH!  I am going to write a very erudite and scholarly book on this subject and teach a graduate level course on it at Harvard.  Just as soon as I have my cheesey-cracker snack and drink half of my Capri Sun juicy-box.  I can't drink but half or I will have another 'accident', and then I will blame that on RAAACISM too," said the wailing embarrassment liberals keep insisting is a "distinguished professor of grievance propagation and imagination at Harvard.
Sharpton, Jackson, and Gates were joined by Spike Lee and Eric Holder, grievance squad reinforcements, who insisted Dr. Utopia was passed over for sainthood because "he's the wrong color and that old man in a dress with the candles, WHITE candles, is RAAACIST!".
One of the five people who actually worked hard and dedicated decades of their lives to real accomplishment before they won the ultimate of all awards is the new St. Damien, who worked in Hawaii with leprosy patients.
"Leopards?  Oh no you didn't say Leopards…you didn't say LEOPARDS.  Like in the jungle, leopards, so what you're saying is that because the president is half black he should be associated with the jungle, and there are leopards in Indonesia, which is really the president's home, not Chicago, so you are being RAAACIST and calling him a jungle-dweller who is just as bad as leopards so you need some new white saint to save the world from the partially black president.  Damn dirty RAAACISTS, all of you," Spike Lee wailed, rolling around on the floor next to Eric Holder, who immediately went into apoplectic fits upon hearing the Pope wants to reopen the Coliseum to feed black people to leopards, as reported by Maureen Dowd (who filled in all the missing Madlibs the Pope didn't actually say, because she knows what he REALLY meant and can scry concealed RAAACISM from the ether like white smoke over the Vatican).
Sharpton, Jackson, Gates, Lee, and Holder were quickly joined by James Clyburne and John Lewis, who all demanded Dr. Utopia immediately be made Pope.
"It is the only way to heal this vicious, vicious wound we created by rolling on the floor to great media fanfare inventing nonsense even we don't believe, but use exclusively to shake down the rich and corporations for "consulting fees" to prevent boycotts.  Our president enjoys being revered and worshipped, and Rahm Emanuel and Charlie Crist keep telling him how much fun it is to wear dresses, so he's willing to give being Pope a try until he gets tired of it and wants to run for Jesus.  And anyone who tries to stop him is a, wait for it, wait for it, wait for it, RAAAAAAAAAAAAAAAAACIST!  Obama in Heaven, I just fudged my dydees!  Again.  RAAACIST!", caterwauled Clyburne, with Lewis at his side shouting "Yah!" every other word for dramatic impact.
"Too bad my good friend Johnny Cochraine is dead, which is RAAACIST too because why does the Reaper have to wear black but angels get to be all lily-white? If he was here, he'd say, "If the Pope's on the ropes, it's time to get the straight dope, for that guy who says HOPE. Bee-bee-bee-bope!", Sharpton word-farted in the general direction of 100 assembled MSM cameras.
When told by a reporter from the Mineral City Pennysaver that "bee-bee-bee-bope" is not a real, cromulent word, Sharpton et al raised a great chorus of RAAACISM! accusations at the young woman with the Dictionary and ran screaming from the room, informing all the interview was over…but the boycott had just begun!
Dear HillBuzz,
My name is Patricia Melton (but you can call me Pattymelt, because everyone in town does, as it's easier to say, despite the fact I don't especially like those sorts of sandwiches) and I am the President-for-Life of the Mineral City Coffee Club, the preeminent Coffee Club in all of posteminent Central Ohio, where I also run a successful aquaculture farm, raise cat-babies of varying abilities and talents, endeavor to keep my husband Earl out of jam or model train related danger, and solve complicated local and international mysteries while occasionally accidentally reading other people's mail (by mistake, when it is sometimes delivered to my house already opened (I think the squirrels do that, as some of the mail smells slightly of pecans), or it falls onto my ironing board while I'm watching the TIVO my son Robby set up for me and the mail accidentally pops right open and falls onto the floor face-up so I'd have to be blind or stupid (or a Member of the United States Congress) not to read it.  And my vision is 20/20, thank you very much – as if I'd ever purposefully open anyone else's mail and then tell everyone at church about what terrible things they are up to, because that's not what church is for, Father Markey keeps telling me).
Read the rest of this entry »