Posts Tagged 'Jesse Jackson
One of the mysteries of the week is what Jesse Jackson is up to in pushing Obama to pardon Hillary.  What's Jesse's end game?
He's in his own twilight. He has no love for the Clintons. Remember that he and Bill have gotten into it on more than one occasion in recent years. The fall of the Clintons might not benefit Jesse directly, but I think them losing power means that Jesse gains power and status as a longtime figure in the Democrat Party. He would not have to share a stage with them or operate in their shadow.
Gerald Ford pardoned Richard Nixon for "all crimes he may have committed as president." Similarly, Obama seems to be able to pardon Hillary Clinton for "all crimes she may have committed as Secretary of State."
I also wonder if Jimmy Carter's pardon of the Vietnam War draft-dodgers is precedent for Obama to be able to give a blanket pardon to all Clinton Foundation employees (such as Huma Abedin, Cheryl Mills, and others). Is that a way for Democrats to make all of this go away? Just give a blanket draft-dodger pardon to anyone who may have been involved in anything that the Clinton Foundation was doing for years and years?
It feels like the entire political Establishment WANTS scrutiny of the Clinton Foundation to end immediately before other powerful people are brought down or anyone figures out exactly what was happening over there. This could be why Cheryl Mills didn't want Hillary to run for president again in 2016. Maybe it was not so much that Mills was smart enough to realize that Hillary would lose but that Mills was scared that a second presidential run would only succeed in drawing attention to everything that the Clintons wanted to hide about that foundation.
It sure feels like the Clinton Foundation could be a bigger scandal than Watergate…but this time the Dishonest Media has absolutely no interest in reporting on it (unlike the glee they took in bringing down Nixon). Because the Clintons going down would also drag much of the Democrat Party down with them, notice how no reporters seem at all interested in any of this.
I wonder if Jesse Jackson is trying to start a psychological push for the country as a whole to view the Clintons as guilty of something with that Foundation…because most people see someone who is said to need a pardon as being guilty of something. Innocent people do not need pardons. Mainly it's just black people who even listen to Jesse Jackson, so here he is telling black people that the Clintons need a pardon. Which means he is telling black people that the Clintons are guilty of something. Why is he doing that?
Is it out of malice of some kind towards the Clintons?
Is he trying to ensure that the Democrat Party veers further Left and doesn't attempt any future Centrist triangulation like Bill Clinton pulled off in the early 1990s?
Is he just jockeying for more power in the Democrat Party by pulling this stunt to further decimate the Clintons so he can  push them off the stage?
I wonder what Jesse Jackson is up to here. It will be interesting to see what Al Sharpton says and does on the subject as well. If he starts calling for Obama to pardon Hillary as well and if other elements on the Left start doing this too, then there is for sure something up that we are not understanding.
It may also be that everyone on the Left is so shocked she lost that there is no plan and they are just wandering around speaking extemporaneously without concern or consideration of any bigger picture.
[ Click above to embiggen:  Some of the promotional material for website www.BradleyThomasComic.com, which was wiped clean of all content on the morning of Friday 5/31/13 after our initial reporting on "The Case of the Stripping School Teacher" was published ]
A sixth grade teacher in a Chicago Public School classroom has been identified as a moonlighting stand-up comic who mocks his black students' names, intelligence, and home life in degrading "comedy routines" staged in the city's LGBTQAI community…where gay Chicago men have a longstanding habit of making racist, "ghetto" jokes at the expense of black people…but are never called-out on it because gays are a protected and favored class in our national media; a gay public school teacher ridiculing and degrading his black students for the amusement of gay audiences thus pits two of the institutional Left's primary demographic groups against one another in as politically-incorrect terms as possible. Chicago's now faced with the rare spectacle of wondering whom the media will side with on this one:  the black children being mocked or the gay comic who degrades them on stage?
Bradley Thomas Balof, a gay, white, male teacher at Joseph Stockton Elementary School on the North Side of Chicago continues to perform his standup routine at venues like Zanies in Old Town, with troupes such as OutLoud Chicago, and in appearances at Sidetrack the Video Bar in Boystown (where Balof also serves as the bar's master-of-ceremonies (MC) for special events and regularly dances nearly-nude as an in-house erotic entertainer).
Balof's "comedy stylings" at Sidetrack and other gay venues include:
* Mocking the names of his black students, particularly the females, as "Shaquisha", "Loquisha", ""Shaniqua" , "Bon'Qui Qui", and other variations of same that are disturbingly popular "jokes" amongst many gay men in Chicago
* Informing his audiences that he's a public school teacher in Chicago who is exasperated by the lack of learning ability of his black students…and then detailing their academic struggles on stage in a "my students are so funny, they think 2 plus 2 is 5″ kind of way; other "jokes" in this vein involved the children not knowing what various sexual or other adult terms meant and then having "funny" responses to Balof about them
* Affecting a "ghetto accent" and taking on "ghetto black mannerisms" while telling "jokes" about the black people he claims to encounter during his teaching day
* Ridiculing black parents, especially the mothers, for the poor school performance of their kids
* Maligning black women as welfare queens and linking their reproductive frequency to the lackluster academic performance of their children
* Presenting himself on stage as a sainted martyr for having to "put up with black kids all day at work"
Balof regularly performs these "jokes" as the master-of-ceremonies (MC) for high-profile events held at Sidetrack the Video Bar, which is owned by prominent Chicago gay activists Art Johnston and Jose Pepin "Pepe" "Pep" Pena (who are also the principle fundraisers and founders for/of the lobbying organization Equality Illinois). Johnston and Pena are regularly present for Balof's comedy routines and laugh along with the rest of the gay audience as Balof mocks black people unrelentingly. This is especially disturbing, since Johnston and Pena take the stage at these same events to promote Equality Illinois' purported mission of achieving "equality for everyone in Illinois"…but then they laugh uproariously when one of their employees lambasts the culture and intelligence of black Chicago children and their parents.
I have personally and repeatedly complained to both Johnston and Pena about the offensive nature of the "comedy" performed at Sidetrack, with Pena in particular telling me in his thick accent that he didn't care about complaints and that he "thinks this is funny"…and so Sidetrack will keep doing what it's been doing, with Pena's personal approval, regardless of how awful some of these "jokes" truly are.
***************************************************
Sidetrack the Video Bar films all of its special events MC-ed by Balof and stores these recordings digitally in its VJ/sound booth above its Main Bar room at 3349 N. Halsted in Boystown; as of Friday 5/31/13, it appears an investigation now has been launched by the Chicago Public Schools administration to obtain copies of all these videos for review, as Sidetrack has never made these performances by Balof available on its website or YouTube.  There is an entire video production facility in-house and on-site at Sidetrack, with three or four dedicated staff members in charge of filming, editing, and archiving every event that happens in the bar.
[ Click PLAY above:  as of this writing, this commercial for "Laugh Track" found on YouTube is the only film from the events available; while it does not show the racist jokes about public school students that are so offensive and only offers a taste of what "Laugh Track" was all about, it does prove that these shows were filmed by Sidetrack using the bar's video production facilities.  You can see screens to the sides of the comics where they're being projected while they work the microphone; a Sidetrack camera operator was filming them so it could be broadcast on the screens and those performances were then captured digitally and archived in the Sidetrack VJ/sound booth ]
From the summer of 2010 through the spring of 2011, Balof and fellow comic Adam Guerino additionally staged the "Laugh Track" live comedy shows held at Sidetrack on Thursday nights; these featured standup comedy performances by Balof where he used his life as a public school teacher in majority-minority Joseph Stockton Elementary as the basis for his performance sets. Another Sidetrack co-owner, Chuck Hyde, was quoted in November of 2010 saying these "Laugh Track" shows had "been growing rapidly…We know that there's a whole lot of talent in our community that doesn't always get to showcase, so this just seemed like a natural fit" for Sidetrack the Video Bar. Another interview with Guerino revealed that he, Hyde, and Balof had conceived the idea for "Laugh Track" together and were the principle driving forces of the weekly events.
These "Laugh Track" shows were heavily promoted by owners Johnston, Pena, and Hyde with lavish posters and ads in all of the city's gay entertainment publications. By all accounts, they were extremely well-attended and brought a lot of business into the bar on what was otherwise a slow night of the week. But, the consistently degrading nature of the material aimed at black people and children quickly soured audiences and "Laugh Track" was canceled unceremoniously in 2011…with most references to it disappeared down the "memory hole". After hoping the ill will and hurt feelings that initial year of performances caused had been forgotten, Sidetrack attempted to resurrect "Laugh Track" again in the spring of 2012…but it was not restored as regularly featured entertainment in the bar.  Balof, however, continued his racist comedy stylings at Sidetrack whenever he took the mic as an MC of special events and still performs at Zanies and other venues whenever they will have him…making fun of the black students in his sixth grade class wherever he can plug in a microphone.
**************************************************
Balof's official performance biography describes him under his stage name "Bradley Thomas" as:
Bradley Thomas (www.bradleythomascomic.com) is a comedian, Activist, Teacher, Drag Queen, Leatherman, Bartender, Actor, Model, Bottom. Bradley Thomas does it all. Whether for his weekly show Laugh Track at Sidetrack, Night of 100 Drag Queens, International Mister Leather, or other performances Bradley has been performing as a comedian and emcee for over a decade. His quick wit, and sardonic view help him create stand-up performances that are both relevant and irreverent. Bradley does not shy away from incorporating equality, sexuality, and social justice into his art. Of course, he is quickest to laugh at himself, if you dont beat him to the punch. If laughter is medicine, Bradley hopes his audiences OD every night.  
A "bottom", as listed in the bio above, is a reference to Balof's preferred position during anal sex (in which he elects to be the receptive partner); this is the first time I've ever seen a comedian list personal information such as this in a program bio…and one that his sixth grade students could easily find online in an internet search, no less.
Read the rest of this entry »
One of the lessons I hope you all take away from this past week is that Democrats have a team of howlers, wailers, and teeth-gnashers ready to go at a moment's notice, to fake protest and outrage over just about anything, once someone at DNC Headquarters pull the lever and sets these Rube Goldberg collections of oddball opportunists in motion.
The national media is filled with these people, who serve the Democrat party and its agenda while aggrandizing themselves as eulogists for the Left's agenda, pandering to future space archeaologists in their attempts to seem right when the majority of Americans are "wrong" (in the media's opinion) about the Left.
Then there's the Race Industry, the Gay press, and women's groups…all of whom toe the DNC's line and use their respective identity bloc positions to aide Democrats by attacking Republicans from various sides.
Blacks call conservatives RAACIST no matter what's been done that day, because it's the one card they have to play.
Gays have a few more tools at their disposal, because in addition to flat-out calling conservatives homophobic and evil, the gay community masters humor and makes fun of conservatives in creative ways that catch on in the mainstream…so there's a self-interested attack, but also a broader non-gay based area where gays create fodder for other Democrat constituencies to use as weapons against conservatives.
Women in the Left's ranks, like blacks, are focused more narrowly, and tend to consume themselves wholly with abortion…to the point of obsession.  Democrats are thrilled with this, because it keeps women from questioning what Democrats actually do to help them achieve economic and social parity with men, because abortion is the wedge issue that perpetually divides women into two camps and keeps them from every uniting for common benefit.
In 2011, a common goal for everyone on the conservative side of the aisle should be committing to the yeoman's work of compiling all the instances of the black, gay, and women identity blocs shamelessly exploiting various tragedies, crises, and news events to push the Left's agenda.
What the Democrats count on, time and again, is the public's short memory and attention span.  Two months from now, there will be a large swath of the population who will say "Oh, yah, I kinda remember something about that" when asked about Congresswoman Gabrielle Giffords' assassination attempt this last weekend.  Already, I have encountered people who do not remember the Congresswoman's name.  Some think she was a Senator, and some think she was actually one of the people killed on Saturday.  This is par for the course with the public at large and is never going to change.
HOWEVER, conservatives can indeed change their responses to the Left whenever Democrats next decide to exploit a tragedy for political game.
Instead of playing catchup, let's take the time to do the hard work of compiling material to use to show the public whatever next thing the Left does to exploit a tragedy is just the latest in a very long stream of such behavior.
This way, the latest incident is the new tier, added on top of a staggering tower of evidence documenting and indicting the Left for the things it repeatedly does.
A great goal for all conservatives should be to shut the Race Industry down for good. Democrats exploit and abuse blacks for muscle and thuggery, racializing issues needlessly because these are the bells rung and signals given for people like Jesse Jackson, Al Sharpton, Henry Gates, and others to mobilize blacks to name-call, shout, and protest in front of buildings to terrify Republicans.  Since the media aides and abets this, the Cocktail Party GOP establishment has long capitulated to the Jackson-Sharpton-Gates triumvirate of opportunism…lest the media call these Cocktail Party suits RAAACISTS! and saturate them with bad coverage until they break and give the Race Industry whatever it wants.
It's blackmail and extortion, and it needs to stop.  But won't stop so long as the public is ignorant of all the times the Race Industry has employed these tactics before.
The NAACP and Congressional Black Caucus have long exceeded their usefulness to society and exist today as fronts for the Race Industry.  The only public statements they make are to feign outrage over deserved swats at the Race Industry.  When the Jackson-Sharpton-Gateses of the world do something bad, then get called on it, the NAACP and the CBC serve the purpose of taking to the airwaves to condemn the truthteller…lest the public have a chance to agree the latest Race Industry ploy is unacceptable.  Because the NAACP and CBC still carry residual good will and posthumous respectability (even though they are ghosts of their former selves), the public at large automatically sides with them against whomever they are shaking down or threatening that day.
This needs to stop, and will only stop if the public sees the big picture regarding what both organizations have been up to the last, oh, 30 years or so.
Since the 1980s, at least, neither organization has concerned itself with combatting racism or helping black people advance either financially or socially; instead, both the NAACP and the CBC have served as nothing more than cover for the Race Industry to lend credence and gravitas to the latest ridiculous shakedown by Jackson-Sharpton-Gates.
This won't stop until someone compiles a workable and always-ready response to them that clearly identifies how shamelessly opportunistic these people are, and how often they falsely accuse everyone under the sun of racism when they feel that person is an obstacle to their newest scam.
Just watch when the Pigford Black Reparations scheme is investigated…the charges of RAAACISM! will fly fast and furious, increasing in volume and venom the closer investigators get to the truth.
Let's be proactive and compile this dossier now…so we can all be ready to expose the NAACP and CBC on this point when we next need it.
Paul LePage, the Governor of Maine, has stood up to the thugs at the NAACP…who ginned up the old racebaiting machine to brand him a RAAACIST! for not being available to attend a Martin Luther King tribute dinner this year. His office had already scheduled other engagements that day, but the NAACP demanded he cancel those and attend their event instead.  If not, you know what that means…that Paul LePage must be a RAAACIST!
"They (the NAACP) are a special interest. End of story…and I'm not going to be held hostage by special interests. And if they want, they can look at my family picture. My son happens to be black, so they can do whatever they'd like about it," said LePage.
LePage is a Republican…but clearly not part of the Cocktail Party crowd that crumples in terror whenever the NAACP, the Congressional Black Caucus, or the "Justice Brothers" of Jesse Jackson and Al Sharpton team up to bully and threaten anyone who dares say no to whatever demand they make that day.  Those last two, Jackson and Sharpton, are two black males who've made racial blackmail a profitable art form for well on 30 years now.
The black community will one day come to regret a great many things — but chief amongst them will be their behavior during the 2008 presidential campaign.  Aside from the massive blowback that's going to come out of the Pigford Black Reparations Scam (which Obama engineered), that will be hitting the fan this and next year, the Race Industry is going to soon realize all the false charges of RAAACISM! leveled against anyone who opposed Obama in 2008 have completely nullified this smear attack.
Everyone under the sun has been called a RAAACIST, if that person didn't do whatever high-profile black opportunists wanted that person to do.
People are tired of it.
And they are standing up to the Race Industry.
That's a marvelous thing.
We have an idea for a series we'd like to ultimately turn into TV commercials, possibly using actors or maybe just animating somehow.
In the 1930s/40s Superman was used to great effect to takedown the Ku Klux Klan by making the klansmen seem as ridiculous as possible, while using the readily identifiable Superman character as the bridge to get average Americans to pay attention to how ridiculous the Klan really was.  Prior to this, the Klan was feared, and allowed largely to operate in the shadows, terrifying people, both white and black alike.
It's high time someone gave the Race Industry the same treatment — with the end result being that Al Sharpton, Jesse Jackson, Henry Gates, Eric Holder, Spike Lee, James Clyburne, John Lewis, Donna Brazile, and the rest of this nation's most notorious race-baiters get laughed out of any room they enter, just like a Grand Dragon or an Exalted Cyclops would in the year 2010.
The Race Industry employs the same threats, intimidation, hit lists, and fear mongering the Ku Klux Klan used to get what it wanted for so long — until the public saw those lunatics for what they were, stopped being afraid of them, stopped giving them "protection money", and started pointing and laughing whenever any of their leaders appeared in public to rant, rave, and carry on like usual.
We've been using the Goofus & Gallant-inspired "Class vs. Crass" series to  highlight the ridiculous things the current First Lady does, in contrast to the way former occupants of that unelected office comported themselves.
We'd like to do something similar, with a different name, to showcase things the Race Industry declares RAAACIST! that normal people see as just happenstance in life.  When some black people fail a test, they call the test RAAACIST! while normal people would just admit they didn't study hard enough to pass it.  When people like Henry Gates make it to a counter, and they're out of doughnuts, Gates screams RAAACISM! while normal people just realize they should have gotten their lazy butts up an hour earlier and they would have had some Krispy Kremes left.  When Al Sharpton gets rained on, he screams RAAACIST! at the clouds high above (even though they, too, are black) instead of admitting he should have taken his damn umbrella with him.
We believe, to a large extent, that the only real racism committed in this country for the last several decades has been perpetrated by black people, against whites, Hispanics, and the other minorities that blacks compete with for jobs and public benefits.  Wailing and screeching about RAAACISM! has become, for the black community, similar to an infant in a crib crying for a bottle.  People like Sharpton, Jackson, and Gates have purposefully made the black community dependent on the government for so much, and have trained black people to screech RAAACISM! whenever they want something, that they've infantilized an entire segment of the population (much to Democrats' joy, because that makes blacks all the easier for the DNC to keep as pets…to trot out in force on election day, then ignore in the back yard the rest of the year until they are useful again).
Taking the screeches of RAAACISM! away from Democrats will cause the Race Industry to collapse, and without the Race Industry to keep black people as pets and/or perpetual children, the black community will at last have a chance to wise up, step up, and start to join the entrepreneurial and professional classes by working hard, not expecting handouts from the government, and not looking to Democrats to send pork and freebies their way.
What's a good name, in the Goofus/Gallant and Class vs. Crass vein, for a series of compare/contrast photo essays that will highlight the ridiculousness of the Race Industry's constant RAAACISM! cries?
Start brainstorming…and include any ideas you have for installments of the series as well.
********************
UPDATE:  So far, our favorite suggestion has come from EricP, who brought up the idea of "Pride & Prejudice" for the series.
We could actually twist that a few different ways:
(1) Pride vs. Prejudice
(2) Pride & Prejudice
(3) Pride in Prejudice
The pride side would have black leaders behaving properly…the prejudice side would showcase the Race Industry at its worst.
Last night, we talked with a friend who is completing his thesis for his Masters.  The guy's long-winded and quite full of himself, so we weren't listening too much to what he was saying, but tried to be polite.  We're happy for anyone who accomplishes anything, even if it's a Masters in 19th Century Underwater Basket Weaving from one of the liberal small colleges here in Chicago.
His topic was something like The Cultural Significance and History of the Use of Metaphor In What Can Be Considered the Neo-Enlightenment of the Early 19th Century.
Nonsense.
As he was rambling, and trying to use as many polysyllabic words as possible, we thought about how many thesises are written every year that are complete wastes of time like this, regurgitated whatever useless nonsense and conjecture Liberal professors love reading, and no doubt giving very high marks for.  Since Liberals control the professional student trade, and sit in Ivory Towers at universities across the country, the only scholarship that's engaged in is of the Liberal bent.
Where is a thesis that strikes out against the Left?
There are a lot of things we would love to see this site evolve into, as we grow and gain better time management skills and learn to really FOCUS.  We're all amateurs here, but we keep writing because we see there's a real need out there for people to FOCUS on taking down the Left.  Moderates, independents, and conservatives have real jobs and commitments that don't allow us to spend years working on a "thesis" on Underwater Basket Weaving.  We are not as indulged, pampered, and breastfed by academia.
Has there ever been a history done on the American Race Industry and its use of RAAACISM! as an attack weapon against anyone and anything the Left wants brought down, for whatever reason?  Has "eminent Harvard professor" Henry Gates ever written about the black community's use as hired thugs shouting RAAACISM! whenever the Left wants one of its opponents removed?  Do black people know how the Democrats use them for this thuggery, without ever really giving them anything in return?
We've never seen a timeline of Al Sharpton, Jesse Jackson, and Henry Gates' activities, listing all of the protests they have staged, all the people they have collectively called RAAACISTS, and who all of their affiliate race-baiters are (like John Lewis, James Clyburne, Eric Holder, and the current US President).
Has anyone ever mapped out the effects of this race-baiting, and how those in the Democrat camp have profited from it?
Clearly, there is no graduate student out there working on a thesis compiling this information into presentable, easy to understand form.  There is no one working to expose the Race Industry for what it is — because, obviously, someone who set out to do this would be attacked and maligned as RAAACIST!.
But, after seeing the Left use these false cries of RAAACISM! against the Clintons, Geraldine Ferraro, John McCain, and Sarah Palin in 2008, and ourselves being victims of this attack, along with anyone else who dares to criticize the current president, we think moderates, conservatives, and independents should band together to stand up to these race-baiting bullies.
The first step in standing up to them is assembling an accurate, scholarly history of what they have done, what impact they have had, who is driving the Race Industry, how much it is profiting from its actions, and then offering a plan to systematically bring the Race Industry down.
There are times when we feel a pull towards accomplishing something much larger than ourselves…through all the research and other help we can get through all of you.
Maybe together we can accomplish what we know "journalists", graduate students, academia, and politicians won't even try.
Taking the American Race Industry down once and for all.
Here's an interesting read over at RealClearPolitics about the lucrative Race Industry in America. 
One of the most interesting dinners we had last year after the election was on the Southside of Chicago, in the home of a very prominent member of the black community here — someone, like Hillary Clinton herself, who we would literally go to the gates of Hell and back for.  We love this person, but were always very careful about criticizing Jesse Jackson, Al Sharpton, Henry Gates, or the other national race hucksters around her because, simply, she's black and all of us are white guys.  We had no idea where she stood on Jackson, and never wanted to get into any racial issues with her. 
Well, imagine our surprise when at that table she and the dozen or so others, mainly black, around her all let into not only Jackson and Sharpton but Dr. Utopia, too. 
The general consensus was that Dr. Utopia had spoiled it for everyone, but it would take Americans a while to realize it. 
They were, of course, talking about the Race Industry — something black people have profited from in one way or another for a long time, and not just the Jacksons and Sharptons and their ilk.  "White guilt" has been a powerful tool for black community development for a very long time — an effective and easy to use tool, for those in the know who knew how to push all the right buttons and handle things the most manipulative way.  
Al Sharpton and Jesse Jackson were just the most blatant in what they do.  They literally go to corporate America and extort millions of dollars for their fictitious charities…where charity most certainly starts and finishes in the opulence of their own homes.  As the article above notes, Sharpton and Jackson team up, head over to a company they seemingly pick from the phone book, accuse them of having too few black people working there, and then demand a payoff for "consulting fees in the area of diversity training" to halt any plans this dynamic duo have for picketing and protesting the company and generally shutting down business operations as usual. 
Those of us in Chicago recognize these tactics because it's more or less the sort of thing another Al, with the surname Capone, used to do…and it was lucrative for him, too.  Capone would visit legitimate businesses and tell them they weren't safe enough…that they were in danger of burning to the ground…that their employees were very likely to be riddled with bullets…and that there weren't enough of Capone's protectees working there.  The business either paid the "consulting fees" to Capone and did as he said, or it was burned to the ground.  
The more things change, the more they stay the same.  Sharpton and Jackson aren't arsonists, but they do their level best to bring down reputations in flames, whenever someone doesn't pay up. 
A tier below Sharpton and Jackson are the Henry Gates and Spike Lee race-baiters, who make their fortunes by encouraging racial grievances in the form of "scholarship" or "art".  Gates is a well-paid Harvard professor who race-baits to pay the bills; Harvard indulges him, lets him teach whole courses on grievance, and gives him a platform to wail and scream from.  Lee makes millions of dollars from his victimhood movies, and generates constant attention for himself by accusing everyone under the sun of being racist.  RAAACIST!  
For all of these men, shouting RAAACIST! as loud as they can has been the equivalent of parrots squawking for crackers.  The louder they squawk, the more they are fed.  The more innocent people they accuse of being RAAACISTS!, the more media attention they get.  For Gates, that attention means more speaking engagements and book deals.  For Lee, that means bigger box office for his latest tripe.  For Sharpton and Jackson, that attention means more fear to strike into the hearts of corporate America…since these two clowns are only powerful so long as Ivy League idiots in their Brooks Brothers finest actually live in terror of their exploits. 
Now, most of you out there can see this part of the Race Industry, and it's what the article talks about.  But what you don't see are the good people in the black community who use white guilt and liberal fools to do real good in poor, urban areas…good they could never do if wealthy people weren't so easy to manipulate with racial narratives. 
There are an awful lot of liberals who live in gated communities who like telling people how often they watch Oprah, how happy they are Halle Berry and Denzel Washington and Cuba Gooding Jr. and Whoopi Goldberg won Oscars, how gleeful they were to vote for Dr. Utopia, and how much they think Mrs. Utopia is the world's greatest fashion icon.  These people would never be caught dead south of the Loop, unless they are attending an art gallery opening in Hyde Park or taking a class at University of Chicago.  But, they also love telling all their friends how they donated this or that sum to "those poor black people on the Southside". 
Instead of hitting these people on the head with Capone-style racial cudgels, there are smarter Race Industry experts who manipulate gullible liberals to hand over large sums to community projects that actually need that money.  
And you know what, more power to these people.  While we despise Sharpton, Jackson, Gates, and Lee, we love the people who work so hard for so little personally, devoting their lives to milking white guilt for all its worth…to actually improve black communities.  
These people are playing the hands they are dealt expertly, and we have to admire that.  
But, Dr. Utopia has been a critical blow to the Race Industry…a hole in the ship that's going to sink it in time.  No one knows how long that will take, but those on the ground know it's coming. 
There were many people in the black community who did not want Dr. Utopia to win…because the black community at large invested everything they had in this one man, who was the wrong man to put all their trust in.  Dr. Utopia will not do a damn thing for the black community.  But, by racializing the 2008 campaign to the extent Dr. Utopia and his followers did…and by insisting anyone who didn't vote for him was RAAACIST! and anyone who criticizes anything he does is RAAACIST! and anyone who thinks of opposing him or his socialist agenda is RAAACIST!, these people have evaporated 99% of white guilt.  
Only the most left of the Leftists still feel any white guilt, now that we have "the historic first black president".  
All those old lines about "the man" keeping black people down and not helping black people get anywhere ring hollow with "the historic first black president" in the White House.  
What are the excuses now?  
It's harder to use any of the old tricks on those wealthy liberals, too, because they assume the "historic first black president" is actually doing things for the black community.  Because, the logic dictates, if he's not, then who on Earth would?  If these liberals worked so hard to put Dr. Utopia in office and create the "historic first black president", these liberals think that "historic first black president" should actually be doing something…anything…for the black community.  
And if he's got that job covered, then these liberals are now free to do other things. 
Their great burden has been lifted…conveniently at a time when their stocks are down and incomes have dropped considerably.  
The black community is now largely on its own…inconveniently at a time when its longtime supporters believe the government should now take their place as patron at large for urban community projects. 
We're in unprecedented territory with all of this, but within a few years, watch Sharpton, Jackson, Gates, Lee, and their ilk be out of business.  It's not going to happen overnight, but people are going to start loudly asking why all this hucksterism is still going on when there's a black president…one who wins Nobel Prizes and all sorts of elite awards…so what more does the black community want?
They have a Nobel Prize winning black president who said he was going to solve everyone's problems. 
So, what is he doing?
Corporations will ultimately grow spines and fight back against Sharpton and Jackson, in particular, because all the cries of RAAACISM! have cheapened and diluted the accusation itself.  If everyone in this country is RAAACIST, then nobody is.  
Anyone who supported Hillary Clinton or McCain/Palin against Dr. Utopia last year was called a RAAACIST.  That, combined, is more than half the country, counting the primaries and general election.  If not drinking the Kool-Aid and accepting Dr. Utopia as our new personal savior makes people RAAACISTS, then why would anyone fear being called a RAAACIST again?
When we were younger, being called a FAG! was a big deal.  
It was a scary, scary thing to be called that on the playground, with all attention suddenly thrust on us.  We'd spend the next few weeks watching every hand gesture, noting the tone of our voices, editing our speech to ensure we weren't doing, saying, or even thinking anything, ANYTHING, that could warrant another blast of FAG! in our general direction.  It was exhausting, terrifying, and life-altering. 
But, somewhere along the way FAG! was overused so much it became meaningless.  True, moving from Ohio or Pennsylvania into the big city of Chicago has a lot to do with that, since there are many, many more gay men here than there were back home, so there's safety in numbers.  You shout FAG! in Boystown and dozens of guys will turn around thinking you're talking to them.  Not that you should ever do that, but you get the point.  Even people who aren't gay will turn around and look at you, if only to see how stupid you are for shouting something like that.  
It's a onetime crippling pejorative that's been turned into a joke.  
RAAACIST! is the same thing, a joke.  After its overuse in 2008, and its continued abundance in all things Sharpton-Jackson-Gates-Lee-Holder-Clyburne-Lewis-etc., calling anyone a RAACIST! has absolutely no meaning at all.
Just like us with the word FAG!, it's going to take most people a while, maybe a few years, to stand up and laugh back in the faces of those doing the shouting.  There's still that knee jerk reaction to cower and run for cover whenever RAACISM! is tossed around, but with this happening so often, every time Sharpton and Jackson get at it takes more of the punch out of the word. 
It will be only a matter of time before the whole Race Industry collapses, no matter how many bailouts the White House and the current president try to give it.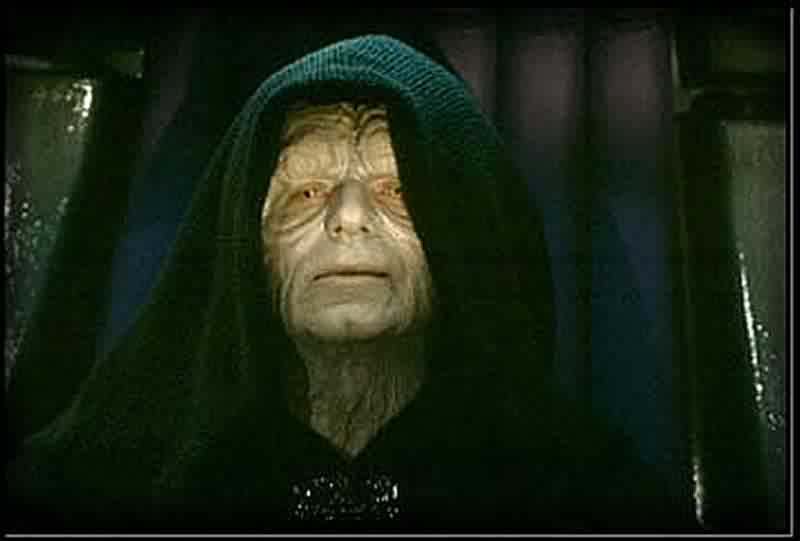 In the immortal words of both Jesse "not an actual member of the Jackson Five" Jackson and Al "screams his head off and rolls around on the floor wailing and diaper-fudging" Sharpton, "this is an unimaginable travesty…an act of clear and present RAAACISM!".
Pope Benedict (and/or possibly Emperor Palpatine) just elevated five people to sainthood, canonizing them.
In his playpen, between wails, Henry Gates attributed this to RAAACISM!, like everything else that happens to him, including rain and that itch he often gets when he forgets to put enough Happy Diaper Baby powder in his Good-Nites.
"Of course the Pope, a white man, CANONIZED those saints.  And what color are canons?  Black.  What color is Diane Cannon?  White. What color are Cannon cameras?  Black.  See, the things that are OWNED and bought by white people are BLACK, and the people who buy these cannons and cameras are all WHITE.  WAAAAAAAAAH!  I am going to write a very erudite and scholarly book on this subject and teach a graduate level course on it at Harvard.  Just as soon as I have my cheesey-cracker snack and drink half of my Capri Sun juicy-box.  I can't drink but half or I will have another 'accident', and then I will blame that on RAAACISM too," said the wailing embarrassment liberals keep insisting is a "distinguished professor of grievance propagation and imagination at Harvard.
Sharpton, Jackson, and Gates were joined by Spike Lee and Eric Holder, grievance squad reinforcements, who insisted Dr. Utopia was passed over for sainthood because "he's the wrong color and that old man in a dress with the candles, WHITE candles, is RAAACIST!".
One of the five people who actually worked hard and dedicated decades of their lives to real accomplishment before they won the ultimate of all awards is the new St. Damien, who worked in Hawaii with leprosy patients.
"Leopards?  Oh no you didn't say Leopards…you didn't say LEOPARDS.  Like in the jungle, leopards, so what you're saying is that because the president is half black he should be associated with the jungle, and there are leopards in Indonesia, which is really the president's home, not Chicago, so you are being RAAACIST and calling him a jungle-dweller who is just as bad as leopards so you need some new white saint to save the world from the partially black president.  Damn dirty RAAACISTS, all of you," Spike Lee wailed, rolling around on the floor next to Eric Holder, who immediately went into apoplectic fits upon hearing the Pope wants to reopen the Coliseum to feed black people to leopards, as reported by Maureen Dowd (who filled in all the missing Madlibs the Pope didn't actually say, because she knows what he REALLY meant and can scry concealed RAAACISM from the ether like white smoke over the Vatican).
Sharpton, Jackson, Gates, Lee, and Holder were quickly joined by James Clyburne and John Lewis, who all demanded Dr. Utopia immediately be made Pope.
"It is the only way to heal this vicious, vicious wound we created by rolling on the floor to great media fanfare inventing nonsense even we don't believe, but use exclusively to shake down the rich and corporations for "consulting fees" to prevent boycotts.  Our president enjoys being revered and worshipped, and Rahm Emanuel and Charlie Crist keep telling him how much fun it is to wear dresses, so he's willing to give being Pope a try until he gets tired of it and wants to run for Jesus.  And anyone who tries to stop him is a, wait for it, wait for it, wait for it, RAAAAAAAAAAAAAAAAACIST!  Obama in Heaven, I just fudged my dydees!  Again.  RAAACIST!", caterwauled Clyburne, with Lewis at his side shouting "Yah!" every other word for dramatic impact.
"Too bad my good friend Johnny Cochraine is dead, which is RAAACIST too because why does the Reaper have to wear black but angels get to be all lily-white? If he was here, he'd say, "If the Pope's on the ropes, it's time to get the straight dope, for that guy who says HOPE. Bee-bee-bee-bope!", Sharpton word-farted in the general direction of 100 assembled MSM cameras.
When told by a reporter from the Mineral City Pennysaver that "bee-bee-bee-bope" is not a real, cromulent word, Sharpton et al raised a great chorus of RAAACISM! accusations at the young woman with the Dictionary and ran screaming from the room, informing all the interview was over…but the boycott had just begun!
In case you are living under a rock somewhere, we hope Republicans out there all see the Alinsky-Al Sharpton style methods work:  over the weekend, two of David Letterman's sponsors apparently dropped him:  Embassy Suites and Hellmann's Mayo (still waiting on confirmation on that one, but it's been appearing in emails to people from Hellmann's corporate all morning). 
These are not some of the four biggest advertisers of Letterman's like Olive Garden, Mars Candy, Kelloggs, and Johnson + Johnson, but it's a great start. 
CBS obviously felt the heat and instructed Letterman to make another statement regarding his jokes about statutory rape.  Once again, instead of just saying he was wrong, admitting his staff wrote a joke about a 14 year-old being statutory raped by 33 year-old Alex Rodriguez, and then tried to claim he was actually "joking" about "some other Palin daughter" thousands of miles and several time zones away, Letterman hemmed and hawed and tried to excuse his behavior. 
Well, there is no excuse for his behavior. 
Just as, to the Left, there was no excuse for Don Imus' behavior. 
Imus apologized after calling the Rutger's female basketball team "a bunch of nappy-headed hos".  Al Sharpton heard that comment and, Adam West style, immediately slid down the race-baiter pole to his top-secret race-baiting cave deep beneathe Harlem, where his rally signs, protest banners, and legion of wailers and screamers are always revved up and ready to go.  No sooner had the words left Imus' mouth, it seemed, did Sharpton begin his march in front of the cameras, rolling around on the floor with a hue and cry for Imus to be fired.
For RAAAAAAAAAAAAAAAAAAAACISM!
Sharpton may be a lot of things (a crook, a liar, a snake, a cheat, a shameless race-baiter), but he man is a GENIUS when it comes to holding the MSM accountable for what he personally feels is RAAAAAAAACIST.
You can agree with Sharpton or not.  You can think his tactics are childish and ridiculous — and we would agree with you.  But, there's no one who can deny Sharpton's effectiveness.  If forcing corporate America to its knees were an Olympic sport, Sharpton would be Michael Phelps, though hopefully not squeezed into anything manufactured by Speedo.
Ironically enough, Republicans most often remind us of the Gore Recount campaign back in 2000 whenever they are up against the MSM.  Have you seen the HBO movie "Recount"?  It's worth a watch just for the depiction of Warren Christopher and Donna Brazile as the two most bumbling and asinine advisors a presidential candidate ever had.  At some point in the movie, someone notes that Gore's team "brought a knife to a gun fight", because Christopher and Brazile kept saying how undignified this or that was, or how they were going to take the high road here or there, and how they had all these other bigger battles they needed to fight.  
Yap. Yap. And more yap.
Meanwhile, at Bush HQ, Rove, Baker, and the Republicans actually operated effectively.  As James Carville notes on his speaking engagements with Rove, "Bill Clinton would have won in 1992 with or without Carville, but Bush would never have won in 2000 without Rove". A truer statement was never made, and largely this all boils down to the way the two camps approached that 2000 recount.  
The other night, a group of friends was talking to us about another movie, Showgirls, with Elizabeth Berkley and many others whose careers have never recovered.  The movie is terrible, but 99% of the people in it act their parts like they're in a Royal Shakespeare production — all except Gina Gershon, who knows just how awful a movie she's in, and revels in it.  Everyone else pretends they're in a much better movie than they're actually in, but Gershon alone gets it.  
Republicans got it back in 2000.  They brought Uzzis to the knife fight.  
Republicans got it back in 2004.  Say what you want about Rove, but he masterfully rolled that election. 
And then, after having won the White House for two terms in a row, Republicans wandered off into a fog and forgot where they were and what world they are living in.  Rove is your Gina Gershon, but instead of following his example, you've all been pretending you are things you are not, living in an alternate reality whenever you try to pretend the MSM's bias isn't important and that you needn't counter it each and every day to keep the moonbats in check.  
There is absolutely nothing more important than hitting back HARD every time the opponent takes even the slightest swing at you.  
Boy, does Al Sharpton ever know that.  He declared all-out-war on CBS and its advertisers over the nappy-headed hos remark.  Sharpton could not possibly care less about the Rutgers basketball team.  We doubt he's thought much about it since.  But, it was an opportunity for him to flex his muscles and remind the MSM that any jab at the black community would be addressed with a loud, angry, take-no-prisoners mob.  
Republicans, and women, need to realize that as repugnant as Al Sharpton is, the man is certainly effective.  And did we mention repugnant. Because he is.  On both counts. 
And the great irony is that if Republicans and women both co-opted Sharpton's playbook, and kept asking themselves "what would Al Sharpton do?" whenever they are confronted by something like David Letterman's putrid statutory rape jokes, Al Sharpton and his fellow race-baiters like Spike Lee, Jesse Jackson, James Clyburne, Eric Holder, and John Lewis would all be sizably diminished.  
As things stand now, Sharpton and company are the only ones who stand up to the MSM with sustained and dedicated effort to pressure sponsors and executives alike to hold on-air "talent" (a term used as loosely as possible) accountable to standards of behavior Sharpton and company themselves set. 
You want fair and balanced media?  Then put a little Sharpton in your life.  Shake that rump.  Rev up those pipes.  Bellow and bluster and scream out at the obvious bias in the media, directing all your volume at the sponsors.  If you take down the sponsors, you take down the networks.  It is that simple, and it is what Sharpton has been doing now for over 20 years. 
The same is true for women: you want an end to sexism and misogyny?  You want political activists like David Letterman to be as afraid of making statutory rape jokes as they are about telling jokes about a watermelon patch or fried chicken?  You want the MSM to be as afraid of being called sexists and misogynists as they are positively terrified of being labeled RAAAAAAAACIST?  
Then you need to follow Al Sharpton's example and HOLD THE SPONSORS ACCOUNTABLE.  In turn, they will hold the networks accountable, which is something Al Sharpton has always known and has proven on more than 100 occasions to be true. 
As much as you will hate to admit it, "What would Al Sharpton do?" is a question we ALL need to ask ourselves when dealing with the MSM media and the agenda it's pushing for the radical socialist Left.