Posts Tagged 'Henry Gates
One of the lessons I hope you all take away from this past week is that Democrats have a team of howlers, wailers, and teeth-gnashers ready to go at a moment's notice, to fake protest and outrage over just about anything, once someone at DNC Headquarters pull the lever and sets these Rube Goldberg collections of oddball opportunists in motion.
The national media is filled with these people, who serve the Democrat party and its agenda while aggrandizing themselves as eulogists for the Left's agenda, pandering to future space archeaologists in their attempts to seem right when the majority of Americans are "wrong" (in the media's opinion) about the Left.
Then there's the Race Industry, the Gay press, and women's groups…all of whom toe the DNC's line and use their respective identity bloc positions to aide Democrats by attacking Republicans from various sides.
Blacks call conservatives RAACIST no matter what's been done that day, because it's the one card they have to play.
Gays have a few more tools at their disposal, because in addition to flat-out calling conservatives homophobic and evil, the gay community masters humor and makes fun of conservatives in creative ways that catch on in the mainstream…so there's a self-interested attack, but also a broader non-gay based area where gays create fodder for other Democrat constituencies to use as weapons against conservatives.
Women in the Left's ranks, like blacks, are focused more narrowly, and tend to consume themselves wholly with abortion…to the point of obsession.  Democrats are thrilled with this, because it keeps women from questioning what Democrats actually do to help them achieve economic and social parity with men, because abortion is the wedge issue that perpetually divides women into two camps and keeps them from every uniting for common benefit.
In 2011, a common goal for everyone on the conservative side of the aisle should be committing to the yeoman's work of compiling all the instances of the black, gay, and women identity blocs shamelessly exploiting various tragedies, crises, and news events to push the Left's agenda.
What the Democrats count on, time and again, is the public's short memory and attention span.  Two months from now, there will be a large swath of the population who will say "Oh, yah, I kinda remember something about that" when asked about Congresswoman Gabrielle Giffords' assassination attempt this last weekend.  Already, I have encountered people who do not remember the Congresswoman's name.  Some think she was a Senator, and some think she was actually one of the people killed on Saturday.  This is par for the course with the public at large and is never going to change.
HOWEVER, conservatives can indeed change their responses to the Left whenever Democrats next decide to exploit a tragedy for political game.
Instead of playing catchup, let's take the time to do the hard work of compiling material to use to show the public whatever next thing the Left does to exploit a tragedy is just the latest in a very long stream of such behavior.
This way, the latest incident is the new tier, added on top of a staggering tower of evidence documenting and indicting the Left for the things it repeatedly does.
A great goal for all conservatives should be to shut the Race Industry down for good. Democrats exploit and abuse blacks for muscle and thuggery, racializing issues needlessly because these are the bells rung and signals given for people like Jesse Jackson, Al Sharpton, Henry Gates, and others to mobilize blacks to name-call, shout, and protest in front of buildings to terrify Republicans.  Since the media aides and abets this, the Cocktail Party GOP establishment has long capitulated to the Jackson-Sharpton-Gates triumvirate of opportunism…lest the media call these Cocktail Party suits RAAACISTS! and saturate them with bad coverage until they break and give the Race Industry whatever it wants.
It's blackmail and extortion, and it needs to stop.  But won't stop so long as the public is ignorant of all the times the Race Industry has employed these tactics before.
The NAACP and Congressional Black Caucus have long exceeded their usefulness to society and exist today as fronts for the Race Industry.  The only public statements they make are to feign outrage over deserved swats at the Race Industry.  When the Jackson-Sharpton-Gateses of the world do something bad, then get called on it, the NAACP and the CBC serve the purpose of taking to the airwaves to condemn the truthteller…lest the public have a chance to agree the latest Race Industry ploy is unacceptable.  Because the NAACP and CBC still carry residual good will and posthumous respectability (even though they are ghosts of their former selves), the public at large automatically sides with them against whomever they are shaking down or threatening that day.
This needs to stop, and will only stop if the public sees the big picture regarding what both organizations have been up to the last, oh, 30 years or so.
Since the 1980s, at least, neither organization has concerned itself with combatting racism or helping black people advance either financially or socially; instead, both the NAACP and the CBC have served as nothing more than cover for the Race Industry to lend credence and gravitas to the latest ridiculous shakedown by Jackson-Sharpton-Gates.
This won't stop until someone compiles a workable and always-ready response to them that clearly identifies how shamelessly opportunistic these people are, and how often they falsely accuse everyone under the sun of racism when they feel that person is an obstacle to their newest scam.
Just watch when the Pigford Black Reparations scheme is investigated…the charges of RAAACISM! will fly fast and furious, increasing in volume and venom the closer investigators get to the truth.
Let's be proactive and compile this dossier now…so we can all be ready to expose the NAACP and CBC on this point when we next need it.
We have an idea for a series we'd like to ultimately turn into TV commercials, possibly using actors or maybe just animating somehow.
In the 1930s/40s Superman was used to great effect to takedown the Ku Klux Klan by making the klansmen seem as ridiculous as possible, while using the readily identifiable Superman character as the bridge to get average Americans to pay attention to how ridiculous the Klan really was.  Prior to this, the Klan was feared, and allowed largely to operate in the shadows, terrifying people, both white and black alike.
It's high time someone gave the Race Industry the same treatment — with the end result being that Al Sharpton, Jesse Jackson, Henry Gates, Eric Holder, Spike Lee, James Clyburne, John Lewis, Donna Brazile, and the rest of this nation's most notorious race-baiters get laughed out of any room they enter, just like a Grand Dragon or an Exalted Cyclops would in the year 2010.
The Race Industry employs the same threats, intimidation, hit lists, and fear mongering the Ku Klux Klan used to get what it wanted for so long — until the public saw those lunatics for what they were, stopped being afraid of them, stopped giving them "protection money", and started pointing and laughing whenever any of their leaders appeared in public to rant, rave, and carry on like usual.
We've been using the Goofus & Gallant-inspired "Class vs. Crass" series to  highlight the ridiculous things the current First Lady does, in contrast to the way former occupants of that unelected office comported themselves.
We'd like to do something similar, with a different name, to showcase things the Race Industry declares RAAACIST! that normal people see as just happenstance in life.  When some black people fail a test, they call the test RAAACIST! while normal people would just admit they didn't study hard enough to pass it.  When people like Henry Gates make it to a counter, and they're out of doughnuts, Gates screams RAAACISM! while normal people just realize they should have gotten their lazy butts up an hour earlier and they would have had some Krispy Kremes left.  When Al Sharpton gets rained on, he screams RAAACIST! at the clouds high above (even though they, too, are black) instead of admitting he should have taken his damn umbrella with him.
We believe, to a large extent, that the only real racism committed in this country for the last several decades has been perpetrated by black people, against whites, Hispanics, and the other minorities that blacks compete with for jobs and public benefits.  Wailing and screeching about RAAACISM! has become, for the black community, similar to an infant in a crib crying for a bottle.  People like Sharpton, Jackson, and Gates have purposefully made the black community dependent on the government for so much, and have trained black people to screech RAAACISM! whenever they want something, that they've infantilized an entire segment of the population (much to Democrats' joy, because that makes blacks all the easier for the DNC to keep as pets…to trot out in force on election day, then ignore in the back yard the rest of the year until they are useful again).
Taking the screeches of RAAACISM! away from Democrats will cause the Race Industry to collapse, and without the Race Industry to keep black people as pets and/or perpetual children, the black community will at last have a chance to wise up, step up, and start to join the entrepreneurial and professional classes by working hard, not expecting handouts from the government, and not looking to Democrats to send pork and freebies their way.
What's a good name, in the Goofus/Gallant and Class vs. Crass vein, for a series of compare/contrast photo essays that will highlight the ridiculousness of the Race Industry's constant RAAACISM! cries?
Start brainstorming…and include any ideas you have for installments of the series as well.
********************
UPDATE:  So far, our favorite suggestion has come from EricP, who brought up the idea of "Pride & Prejudice" for the series.
We could actually twist that a few different ways:
(1) Pride vs. Prejudice
(2) Pride & Prejudice
(3) Pride in Prejudice
The pride side would have black leaders behaving properly…the prejudice side would showcase the Race Industry at its worst.
You just have to read this — it's an excellent piece by Andrew Breitbart socking it to both the Socialist-Democrat Party and the Race Industry itself.
In it, Breitbart illustrates the DNC's strategy of using Alinksy Methods to call anyone who opposes their agenda a RAAACIST!, and destroy America by using false, Duke lacrosse-style accusations to split the country along lines of racial and cultural warfare.
John Lewis, as Breitbart argues, should especially be ashamed of himself.  He's claimed he was called a n***** "15 times" the day he held Steny Hoyer's hand and the two of them walked across the Capitol grounds en route to vote on the abominable Obamacare bill.  Yet, despite thousands of cameras recording the Hoyer-Lewis (Hoyis?) waltz, not a single frame of footage has been found recording anyone calling Lewis, or any other black member of Congress, a "n*****" as he claimed.
Breitbart called the Socialist-Democrats out on this, and made a very excellent point that's been missed so far, which truly proves Lewis was lying.
If what Lewis said was true, and the crowd protesting the destruction of this country really did throw "n****" and threats of violence at Lewis and other blacks, as they claim, Crystal Mangum style, then why did the Capitol police allow Nancy Pelosi, the person most hated by the Tea Party crowd, to march across the Capitol in the open air, carrying that giant gavel, laughing like  a maniac and having the time of her life?
It defies reason to believe the people charged with protecting the woman who is third in line to the presidency would allow her to endanger herself by parading across the Capitol like that, needlessly, if Lewis was accurate in his reports of violence and threats against Socialist-Democrats.
The Capitol sits upon a warren of tunnels Pelosi typically uses to get from place to place.  She's never walked across the grounds like this before, and would not have been allowed to do so if Lewis was truthfully describing the atmosphere of the ground…just as the president and vice president would not be permitted to overrule Secret Service and endanger themselves if the SS decided a crowd was too big of a threat to their safety.
When the Race Industry channels Crystal Mangum (and other race-baiting liars, like Henry Gates, Al Sharpton, Jesse Jackson, and Eric Holder), and is called out for it, and can't produce any evidence to support their wild allegations, then liars like John Lewis should resign their seats in Congress in disgrace.
He won't, of course. But he should.
And he should be mighty ashamed of himself as well.
Just as we are, at this point, to have supported the Democrat Party for as long as we did.
Last night, we talked with a friend who is completing his thesis for his Masters.  The guy's long-winded and quite full of himself, so we weren't listening too much to what he was saying, but tried to be polite.  We're happy for anyone who accomplishes anything, even if it's a Masters in 19th Century Underwater Basket Weaving from one of the liberal small colleges here in Chicago.
His topic was something like The Cultural Significance and History of the Use of Metaphor In What Can Be Considered the Neo-Enlightenment of the Early 19th Century.
Nonsense.
As he was rambling, and trying to use as many polysyllabic words as possible, we thought about how many thesises are written every year that are complete wastes of time like this, regurgitated whatever useless nonsense and conjecture Liberal professors love reading, and no doubt giving very high marks for.  Since Liberals control the professional student trade, and sit in Ivory Towers at universities across the country, the only scholarship that's engaged in is of the Liberal bent.
Where is a thesis that strikes out against the Left?
There are a lot of things we would love to see this site evolve into, as we grow and gain better time management skills and learn to really FOCUS.  We're all amateurs here, but we keep writing because we see there's a real need out there for people to FOCUS on taking down the Left.  Moderates, independents, and conservatives have real jobs and commitments that don't allow us to spend years working on a "thesis" on Underwater Basket Weaving.  We are not as indulged, pampered, and breastfed by academia.
Has there ever been a history done on the American Race Industry and its use of RAAACISM! as an attack weapon against anyone and anything the Left wants brought down, for whatever reason?  Has "eminent Harvard professor" Henry Gates ever written about the black community's use as hired thugs shouting RAAACISM! whenever the Left wants one of its opponents removed?  Do black people know how the Democrats use them for this thuggery, without ever really giving them anything in return?
We've never seen a timeline of Al Sharpton, Jesse Jackson, and Henry Gates' activities, listing all of the protests they have staged, all the people they have collectively called RAAACISTS, and who all of their affiliate race-baiters are (like John Lewis, James Clyburne, Eric Holder, and the current US President).
Has anyone ever mapped out the effects of this race-baiting, and how those in the Democrat camp have profited from it?
Clearly, there is no graduate student out there working on a thesis compiling this information into presentable, easy to understand form.  There is no one working to expose the Race Industry for what it is — because, obviously, someone who set out to do this would be attacked and maligned as RAAACIST!.
But, after seeing the Left use these false cries of RAAACISM! against the Clintons, Geraldine Ferraro, John McCain, and Sarah Palin in 2008, and ourselves being victims of this attack, along with anyone else who dares to criticize the current president, we think moderates, conservatives, and independents should band together to stand up to these race-baiting bullies.
The first step in standing up to them is assembling an accurate, scholarly history of what they have done, what impact they have had, who is driving the Race Industry, how much it is profiting from its actions, and then offering a plan to systematically bring the Race Industry down.
There are times when we feel a pull towards accomplishing something much larger than ourselves…through all the research and other help we can get through all of you.
Maybe together we can accomplish what we know "journalists", graduate students, academia, and politicians won't even try.
Taking the American Race Industry down once and for all.
Here's an interesting read over at RealClearPolitics about the lucrative Race Industry in America. 
One of the most interesting dinners we had last year after the election was on the Southside of Chicago, in the home of a very prominent member of the black community here — someone, like Hillary Clinton herself, who we would literally go to the gates of Hell and back for.  We love this person, but were always very careful about criticizing Jesse Jackson, Al Sharpton, Henry Gates, or the other national race hucksters around her because, simply, she's black and all of us are white guys.  We had no idea where she stood on Jackson, and never wanted to get into any racial issues with her. 
Well, imagine our surprise when at that table she and the dozen or so others, mainly black, around her all let into not only Jackson and Sharpton but Dr. Utopia, too. 
The general consensus was that Dr. Utopia had spoiled it for everyone, but it would take Americans a while to realize it. 
They were, of course, talking about the Race Industry — something black people have profited from in one way or another for a long time, and not just the Jacksons and Sharptons and their ilk.  "White guilt" has been a powerful tool for black community development for a very long time — an effective and easy to use tool, for those in the know who knew how to push all the right buttons and handle things the most manipulative way.  
Al Sharpton and Jesse Jackson were just the most blatant in what they do.  They literally go to corporate America and extort millions of dollars for their fictitious charities…where charity most certainly starts and finishes in the opulence of their own homes.  As the article above notes, Sharpton and Jackson team up, head over to a company they seemingly pick from the phone book, accuse them of having too few black people working there, and then demand a payoff for "consulting fees in the area of diversity training" to halt any plans this dynamic duo have for picketing and protesting the company and generally shutting down business operations as usual. 
Those of us in Chicago recognize these tactics because it's more or less the sort of thing another Al, with the surname Capone, used to do…and it was lucrative for him, too.  Capone would visit legitimate businesses and tell them they weren't safe enough…that they were in danger of burning to the ground…that their employees were very likely to be riddled with bullets…and that there weren't enough of Capone's protectees working there.  The business either paid the "consulting fees" to Capone and did as he said, or it was burned to the ground.  
The more things change, the more they stay the same.  Sharpton and Jackson aren't arsonists, but they do their level best to bring down reputations in flames, whenever someone doesn't pay up. 
A tier below Sharpton and Jackson are the Henry Gates and Spike Lee race-baiters, who make their fortunes by encouraging racial grievances in the form of "scholarship" or "art".  Gates is a well-paid Harvard professor who race-baits to pay the bills; Harvard indulges him, lets him teach whole courses on grievance, and gives him a platform to wail and scream from.  Lee makes millions of dollars from his victimhood movies, and generates constant attention for himself by accusing everyone under the sun of being racist.  RAAACIST!  
For all of these men, shouting RAAACIST! as loud as they can has been the equivalent of parrots squawking for crackers.  The louder they squawk, the more they are fed.  The more innocent people they accuse of being RAAACISTS!, the more media attention they get.  For Gates, that attention means more speaking engagements and book deals.  For Lee, that means bigger box office for his latest tripe.  For Sharpton and Jackson, that attention means more fear to strike into the hearts of corporate America…since these two clowns are only powerful so long as Ivy League idiots in their Brooks Brothers finest actually live in terror of their exploits. 
Now, most of you out there can see this part of the Race Industry, and it's what the article talks about.  But what you don't see are the good people in the black community who use white guilt and liberal fools to do real good in poor, urban areas…good they could never do if wealthy people weren't so easy to manipulate with racial narratives. 
There are an awful lot of liberals who live in gated communities who like telling people how often they watch Oprah, how happy they are Halle Berry and Denzel Washington and Cuba Gooding Jr. and Whoopi Goldberg won Oscars, how gleeful they were to vote for Dr. Utopia, and how much they think Mrs. Utopia is the world's greatest fashion icon.  These people would never be caught dead south of the Loop, unless they are attending an art gallery opening in Hyde Park or taking a class at University of Chicago.  But, they also love telling all their friends how they donated this or that sum to "those poor black people on the Southside". 
Instead of hitting these people on the head with Capone-style racial cudgels, there are smarter Race Industry experts who manipulate gullible liberals to hand over large sums to community projects that actually need that money.  
And you know what, more power to these people.  While we despise Sharpton, Jackson, Gates, and Lee, we love the people who work so hard for so little personally, devoting their lives to milking white guilt for all its worth…to actually improve black communities.  
These people are playing the hands they are dealt expertly, and we have to admire that.  
But, Dr. Utopia has been a critical blow to the Race Industry…a hole in the ship that's going to sink it in time.  No one knows how long that will take, but those on the ground know it's coming. 
There were many people in the black community who did not want Dr. Utopia to win…because the black community at large invested everything they had in this one man, who was the wrong man to put all their trust in.  Dr. Utopia will not do a damn thing for the black community.  But, by racializing the 2008 campaign to the extent Dr. Utopia and his followers did…and by insisting anyone who didn't vote for him was RAAACIST! and anyone who criticizes anything he does is RAAACIST! and anyone who thinks of opposing him or his socialist agenda is RAAACIST!, these people have evaporated 99% of white guilt.  
Only the most left of the Leftists still feel any white guilt, now that we have "the historic first black president".  
All those old lines about "the man" keeping black people down and not helping black people get anywhere ring hollow with "the historic first black president" in the White House.  
What are the excuses now?  
It's harder to use any of the old tricks on those wealthy liberals, too, because they assume the "historic first black president" is actually doing things for the black community.  Because, the logic dictates, if he's not, then who on Earth would?  If these liberals worked so hard to put Dr. Utopia in office and create the "historic first black president", these liberals think that "historic first black president" should actually be doing something…anything…for the black community.  
And if he's got that job covered, then these liberals are now free to do other things. 
Their great burden has been lifted…conveniently at a time when their stocks are down and incomes have dropped considerably.  
The black community is now largely on its own…inconveniently at a time when its longtime supporters believe the government should now take their place as patron at large for urban community projects. 
We're in unprecedented territory with all of this, but within a few years, watch Sharpton, Jackson, Gates, Lee, and their ilk be out of business.  It's not going to happen overnight, but people are going to start loudly asking why all this hucksterism is still going on when there's a black president…one who wins Nobel Prizes and all sorts of elite awards…so what more does the black community want?
They have a Nobel Prize winning black president who said he was going to solve everyone's problems. 
So, what is he doing?
Corporations will ultimately grow spines and fight back against Sharpton and Jackson, in particular, because all the cries of RAAACISM! have cheapened and diluted the accusation itself.  If everyone in this country is RAAACIST, then nobody is.  
Anyone who supported Hillary Clinton or McCain/Palin against Dr. Utopia last year was called a RAAACIST.  That, combined, is more than half the country, counting the primaries and general election.  If not drinking the Kool-Aid and accepting Dr. Utopia as our new personal savior makes people RAAACISTS, then why would anyone fear being called a RAAACIST again?
When we were younger, being called a FAG! was a big deal.  
It was a scary, scary thing to be called that on the playground, with all attention suddenly thrust on us.  We'd spend the next few weeks watching every hand gesture, noting the tone of our voices, editing our speech to ensure we weren't doing, saying, or even thinking anything, ANYTHING, that could warrant another blast of FAG! in our general direction.  It was exhausting, terrifying, and life-altering. 
But, somewhere along the way FAG! was overused so much it became meaningless.  True, moving from Ohio or Pennsylvania into the big city of Chicago has a lot to do with that, since there are many, many more gay men here than there were back home, so there's safety in numbers.  You shout FAG! in Boystown and dozens of guys will turn around thinking you're talking to them.  Not that you should ever do that, but you get the point.  Even people who aren't gay will turn around and look at you, if only to see how stupid you are for shouting something like that.  
It's a onetime crippling pejorative that's been turned into a joke.  
RAAACIST! is the same thing, a joke.  After its overuse in 2008, and its continued abundance in all things Sharpton-Jackson-Gates-Lee-Holder-Clyburne-Lewis-etc., calling anyone a RAACIST! has absolutely no meaning at all.
Just like us with the word FAG!, it's going to take most people a while, maybe a few years, to stand up and laugh back in the faces of those doing the shouting.  There's still that knee jerk reaction to cower and run for cover whenever RAACISM! is tossed around, but with this happening so often, every time Sharpton and Jackson get at it takes more of the punch out of the word. 
It will be only a matter of time before the whole Race Industry collapses, no matter how many bailouts the White House and the current president try to give it.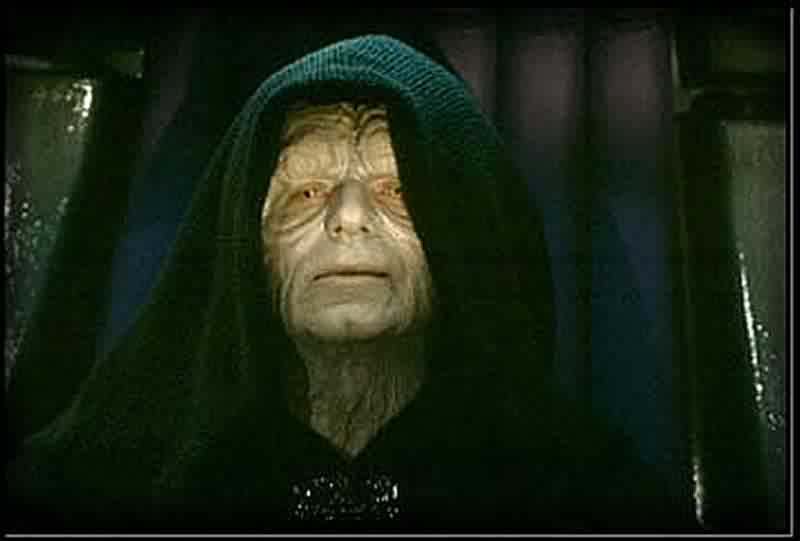 In the immortal words of both Jesse "not an actual member of the Jackson Five" Jackson and Al "screams his head off and rolls around on the floor wailing and diaper-fudging" Sharpton, "this is an unimaginable travesty…an act of clear and present RAAACISM!".
Pope Benedict (and/or possibly Emperor Palpatine) just elevated five people to sainthood, canonizing them.
In his playpen, between wails, Henry Gates attributed this to RAAACISM!, like everything else that happens to him, including rain and that itch he often gets when he forgets to put enough Happy Diaper Baby powder in his Good-Nites.
"Of course the Pope, a white man, CANONIZED those saints.  And what color are canons?  Black.  What color is Diane Cannon?  White. What color are Cannon cameras?  Black.  See, the things that are OWNED and bought by white people are BLACK, and the people who buy these cannons and cameras are all WHITE.  WAAAAAAAAAH!  I am going to write a very erudite and scholarly book on this subject and teach a graduate level course on it at Harvard.  Just as soon as I have my cheesey-cracker snack and drink half of my Capri Sun juicy-box.  I can't drink but half or I will have another 'accident', and then I will blame that on RAAACISM too," said the wailing embarrassment liberals keep insisting is a "distinguished professor of grievance propagation and imagination at Harvard.
Sharpton, Jackson, and Gates were joined by Spike Lee and Eric Holder, grievance squad reinforcements, who insisted Dr. Utopia was passed over for sainthood because "he's the wrong color and that old man in a dress with the candles, WHITE candles, is RAAACIST!".
One of the five people who actually worked hard and dedicated decades of their lives to real accomplishment before they won the ultimate of all awards is the new St. Damien, who worked in Hawaii with leprosy patients.
"Leopards?  Oh no you didn't say Leopards…you didn't say LEOPARDS.  Like in the jungle, leopards, so what you're saying is that because the president is half black he should be associated with the jungle, and there are leopards in Indonesia, which is really the president's home, not Chicago, so you are being RAAACIST and calling him a jungle-dweller who is just as bad as leopards so you need some new white saint to save the world from the partially black president.  Damn dirty RAAACISTS, all of you," Spike Lee wailed, rolling around on the floor next to Eric Holder, who immediately went into apoplectic fits upon hearing the Pope wants to reopen the Coliseum to feed black people to leopards, as reported by Maureen Dowd (who filled in all the missing Madlibs the Pope didn't actually say, because she knows what he REALLY meant and can scry concealed RAAACISM from the ether like white smoke over the Vatican).
Sharpton, Jackson, Gates, Lee, and Holder were quickly joined by James Clyburne and John Lewis, who all demanded Dr. Utopia immediately be made Pope.
"It is the only way to heal this vicious, vicious wound we created by rolling on the floor to great media fanfare inventing nonsense even we don't believe, but use exclusively to shake down the rich and corporations for "consulting fees" to prevent boycotts.  Our president enjoys being revered and worshipped, and Rahm Emanuel and Charlie Crist keep telling him how much fun it is to wear dresses, so he's willing to give being Pope a try until he gets tired of it and wants to run for Jesus.  And anyone who tries to stop him is a, wait for it, wait for it, wait for it, RAAAAAAAAAAAAAAAAACIST!  Obama in Heaven, I just fudged my dydees!  Again.  RAAACIST!", caterwauled Clyburne, with Lewis at his side shouting "Yah!" every other word for dramatic impact.
"Too bad my good friend Johnny Cochraine is dead, which is RAAACIST too because why does the Reaper have to wear black but angels get to be all lily-white? If he was here, he'd say, "If the Pope's on the ropes, it's time to get the straight dope, for that guy who says HOPE. Bee-bee-bee-bope!", Sharpton word-farted in the general direction of 100 assembled MSM cameras.
When told by a reporter from the Mineral City Pennysaver that "bee-bee-bee-bope" is not a real, cromulent word, Sharpton et al raised a great chorus of RAAACISM! accusations at the young woman with the Dictionary and ran screaming from the room, informing all the interview was over…but the boycott had just begun!
Yesterday, we were watching CNN for what was probably the first time in at least 5 months.  During a segment on Campbell Brown's show (America's Favorite Robot), they ran a bit about the "Lil' Monkey" dolls that Costco had been selling: these are dolls that come in three different skin tones, white (Caucasian), brown (Latino/a), and black (African). The dolls, while differently skin-toned, all come with a little toy stuffed monkey, a stuffed banana, and a little pink outfit with a sweat band and sweatshirt that says, "Lil' Monkey" on it. 
Cue the wails and cries of RAAAAAAACISM! here. 
Henry Gates, prepare your dydee for rolling on the floor soiling!
If you are in any way even remotely between Al Sharpton or Jesse Jackson and a camera, get out of the way now!
In reality, this is a case of toys being manufactured in Asia where the design and production teams have no idea what's appropriate for the American market.  What we think happened here is that someone at a toy company had a bunch of stuffed monkey dolls leftover from something…perhaps the Chinese zodiac year of the monkey.  What are we going to do with all those stuffed monkeys?  Well, we also have a bunch of baby dolls lying around the factory. And we have those fertility symbol, stuffed bananas leftover from Fertility Day, too.  We could cheaply make up some little pink outfits and write something in English on them that none of the Asian executives will bother to have translated and then we could sell the monkeys + babies + phallus symbols + English writing to Americans…who buy just about any crappy toys Asians make for discount stores!
If you ever travel in Asia, you see crazy things like this all the time.  Young Asians walk around with tee shirts that read WHORE on them, and they have no idea what message they're sending (and we are talking about 5-6 year olds, whose PARENTS dressed them in this, not having a clue what the word "whore" means in English…they just think the western writing looks pretty, the way bid, muscled studs get random Chinese words tattooed on their big bulging biceps, not realizing the characters really mean "little girl" or "ladybug"). Sites like www.Engrish.com are chock full of this kind of thing. 
No one who manufactured these dolls intended anything RAAAACIST! with the monkeys…but the Costco buyers sure were stupid to purchase these dolls. 
But, the more we think about it, the more it feels like some Costco purchasing requirement automatically built into contracts caused this.  When buying dolls, we bet purveyors are automatically obliged to provide Costco with dolls in three skin tones: white, brown, and black.  Any dolls bought by Costco must, we speculate, be "diverse" in skin tone.  We can easily imagine the PC-police lawyers working that into all the contracts with manufactures.  "You must give us white dolls, brown dolls, and black dolls, no exceptions!". 
They really should just stop selling anything with monkeys on it, period, because then there would be no way anything like this could ever happen.  It feels like the company didn't see a problem with a white or brown doll having the toy monkey paired with it…and it didn't occur to them that the black doll varient would cause Al Sharpton and Henry Gates' ears to prick up and eyes to sparkle, delighted at the chance to shout RAAAAAACIST! from the nearest mountain tops. 
Sometimes, when we hear about things like the "Lil' Monkey" controversy, we just wish there were no monkeys around, period.  Get rid of all the primates at the Lincoln Park Zoo.  The ones with the red butts are gross to look at anyway.  Planet of the Apes is poorly made and irritating to watch, so let's just ban that. We hate seeing President Reagan in those old movies with Bonzo, so unpresidential, so those should be banned too.  We'll kind of miss King Kong, but can live without it.  Maybe they could remake it with a giant squirrel or something. 
Getting rid of all monkeys, from zoos, from cartoons, from movies, from banana advertisements, whatever, would solve so many problems it seems. 
And we, as gay men, tried thinking about how we would feel if we ever saw a doll sold at Costco dressed up in rainbow colors, clutching a pineapple (or some other fruit), with "Lil' Faggot" written on its sweatband. 
Are we bad people because we think that would be fabulous and hilarious and would probably buy the lot of them to give as Christmas presents?  "Lil' Faggot" would be roll-on-the-floor ridiculous, covetable, and collectible in every way.  We'd love it. 
But, it's obvious we as a minority have different perspectives on this kind of thing than black people do.  We also have a better sense of humor and irony, with much less opportunism in making wailing, rolling around the floor, messing our dydees issues about things. 
Yes, black people had a raw deal for many years and were called all sorts of ridiculous and awful names while enduring unimaginable violence, discrimination, and ridicule. 
Sounds a lot like growing up gay in Cleveland or Pittsburgh.  "Lil' Faggot" or "Lil' Sissy" would actually have been terms of endearment compared to what some of us got as little boys clearly destined for showtunes night at Sidetracks. There were so many jobs back in Ohio or Pennsylvania we just KNOW we didn't get because the old-school, Mad Men-styled employers didn't want a "faggot" on the team. The black community's got Emmett Till.  We've got Matthew Shephard. The only gay bar in Cleveland, The Grid, was located directly across the street from The Crazy Horse Saloon, a venue for female strippers and the drunk, something-to-prove, frat boys who patronized it. Try going out for a night to be yourself and let down your guard in the only place you could in a city that felt like it actively hated you…only to live in terror knowing you had to pass within the Crazy Horse's orbit to get there, or get home afterward, always aware there's frequently baseball bats in frat boys' cars…which might as well have had "Fag Basher" burned into them. 
This kind of stuff has been on our mind since the black community in California pushed Prop-8 through last November, and since black thugs from the Southside of Chicago started coming up to Boystown at night to beat and rob gay men at gunpoint in recent months.  The MSM treats every imagined slight against black people as if it is the very end of the world…while completely ignoring evil things the black community does, and does to the LGBTQ community in particular.  Black thugs pass their gay-bashing tricks down from generation to generation here in Chicago.  When we talk about the robbings going on in Boystown right now, we're told by guys who've lived here for 20 years that this comes in cycles…like wolves in the wild teaching the new litter of pups where the best hunting is…and it looks like a new crop of thugs has taken over the Boystown hunting ground from their older predecessors. It sure feels like there's a story here for journalists to go after…this hatred against gays in the black community that prompts them to GLEEFULLY vote for something like Prop-8 while teaching their younger brothers or proteges how best to gay bash and rob the LGBTQ community.  
But, will the MSM ever run a piece on this?  
Nope. 
Will they jump up and down, roll on the floor, and wail to the Heavens about dolls clearly made by oblivious manufacturers in Asia and stupidly approved by diversity-mandated purchasing agreements in corporate America?  
You bet your stuffed bananas they will. 
Ridiculous. 
As always. 
PS — the ironic thing about the "Lil' Monkey" dolls is that whenever some product is taken off shelves in the States, it's shipped overseas to Africa or the Pacific to be sold for pennies.  This happens with all the sports merchandise made up for sale the day after the Super Bowl…they make up GIANTS WIN! and BROWNS WIN! jerseys, shirts, air fresheners, whatever…knowing full well they're going to take a loss on 1/2 of what they print up, because only one of those teams will win.  The BROWNS WIN! materials forever end up being sold in Cote D'Ivoire or Ghana, somewhere that people have no idea what the shirts are talking about.  It's like an alternate universe in Botswana where the Chicago Cubs or Cleveland Indians win the World Series, according to shirts people are still wearing, all because these things have to be unloaded SOMEWHERE since they can't be sold in the US. 
That's EXACTLY what's going to happen to the Lil' Monkey dolls.  They'll be sold in Kenya or Zaire and no one will think anything's wrong with them.  No one will be offended by a doll, or see it as RAAAAAACIST!  They'll just buy a cheap doll for their kids with a little stuffed animal in it and the kids will play with it and never suffer any Sharpton-worthy emotional distress over it.
UPDATE:  
Today was also the beginning of the trial of a black man accused of raping, murdering, and mutilating the bodies of a white couple in Tennessee.   Christopher Newsom and Channon Christian were BOTH tied up, raped, murdered and in Newsom's case was covered with gasoline and set on fire.  Why?  Because they were white and their black attackers hated white people and so they raped and murdered them.
Where's Henry Gates, Al Sharpton, Eric Holder, Jesse Jackson, Spike Lee, John Lewis, James Clyburne and the rest of the race-baiting brigade when black people seek out white victims for hate crimes?  Where's the distinguished and loquacious Henry Gates when blacks from the Southside come up to Boystown in Chicago for some good, old-fashioned hate crimes and gay-bashing? 
Black people can be RAAAAACISTS! too.  Black people can commit hate crimes too.  
Christopher Newsom and Channon Christian should remind everyone of that. 
Because this sure as Hell is a lot more serious than some stupid, poorly made, and idiotically packaged doll with a monkey.