Mineral City Coffee Club
Dear HillBuzz,
My name is Patricia Melton (but you can call me Pattymelt, because everyone in town does, as it's easier to say, despite the fact I don't especially like those sorts of sandwiches) and I am the President-for-Life of the Mineral City Coffee Club, the preeminent Coffee Club in all of posteminent Central Ohio, where I also run a successful aquaculture farm, raise cat-babies of varying abilities and talents, endeavor to keep my husband Earl out of jam or model train related danger, and solve complicated local and international mysteries while occasionally accidentally reading other people's mail (by mistake, when it is sometimes delivered to my house already opened (I think the squirrels do that, as some of the mail smells slightly of pecans), or it falls onto my ironing board while I'm watching the TIVO my son Robby set up for me and the mail accidentally pops right open and falls onto the floor face-up so I'd have to be blind or stupid (or a Member of the United States Congress) not to read it.  And my vision is 20/20, thank you very much – as if I'd ever purposefully open anyone else's mail and then tell everyone at church about what terrible things they are up to, because that's not what church is for, Father Markey keeps telling me).
Read the rest of this entry »
Dear HillBuzz,
My name is Patricia Melton, and I am President-for-Life of the Mineral City Coffee Club, one of the leading coffee clubs in the nation (as voted in such fine publications as The Mineral City Penny Saver, The Cleveland Plain Dealer, The Melton Family Christmas Newsletter, and Vanity Fair). I also run the most sophisticated and awe-inspiring aquaculture farm in central Ohio (as voted in Aquaculture Monthly, Tasty Fish Magazine, The Melton Family Christmas Newsletter, and the 1986 Red Lobster Placemat Menu). I am the beleagured wife of a jam and model train obsessed husband named Earl (who gets into everything, like an overalls-wearing-jam-stealing-raccoon), and the proud mother of a son named Robby (who hung the sun, moon, and stars, and lives in Chicago now) and all sorts of cat-babies (who are all very smart too, as voted in such fine publications as Cat Fancy Magazine, Pet Age, The Melton Family Christmas Newsletter, and Highlights For Children).  I have a daughter as well named Ann-Louise, who is a constant source of disappointment and endless drain upon my soul (the less said about her, the better). She lives in New York, considers herself to be an actress, dates married men, pronounces certain words like mozzerella or Mexico in sentences with a manufactured foreign accent, and once rode the elevator with actor Seth Green from floor two to floor five at Tiffany's on Fifth Avenue (where she embarrassed herself). Ann-Louise is no longer allowed in Tiffany's, but for reasons, surprisingly, unrelated to actor Seth Green. 
Every morning, the Mineral City Coffee Club convenes in my well-appointed and beautifully-decorated kitchen (because I am the President, this is my prerogative, and it is one of the many presidential perks to limit my daily commute to the distance from my living room to my kitchen, which is approximately 40 feet, give or take detours required around any of Earl's damn trains). We discuss the relevant current events of the day, solve mysteries, monitor local politics, judge people, and evaluate American foreign policy and diplomatic efforts. 
The cat-babies watch and listen intently, perched all throughout the kitchen, some hiding in nooks and crannies, looking adorable as they try to blend in with the Hummel figurines and other bric-a-brac collected on many a Coffee Club adventure through the lower 48, as well as exotic foreign destinations such as Iceland or China (where we solved many an international mystery, thank you very much). The cat-babies aren't technically members of the Coffee Club, because they are cats, and cats don't have money for dues, or apposable thumbs to hold their mugs (a requirement of the Coffee Club, as it's a bylaw in the national charter). Earl isn't a member of the Coffee Club because he'd get jam all over everything.  My son Robby and his friends in Chicago are honorary club members, because they are good boys who mostly agree with everything we say and do. They are Coffee Club: the Next Generation, but instead meet in Boystown over Pilsners and solve all sorts of mysteries of their own something tells me I don't necessarily want to hear about.  
My daughter Ann-Louise is President and Sole Member of the Disappointment Club, which meets 24/7 somewhere in Manhattan, rolling out of bed no earlier than 2:45 in the afternoon, before making the Bulgarian doormen in her building come upstairs to help find her shoes (which, typically, are found in the freezer, filed between the Stoli Raspberry, the Absolut Citron, and a voodoo doll of Sarah Michelle Geller, my daughter's perceived arch-nemesis, and TV's own Buffy the Vampire Slayer). How any grown woman can spend so much time in New York doing so little that matters, but expecting the world to cater to her is just beyond me. 
"The role of Caroline Kennedy has already been filled," I remind Ann-Louise, stating the painfully obvious, knowing the moment she hangs up on me she'll be on the hunt for more Jimmy Choo this, or Catherine Malandrino that, before it's time to meet another hedge fund manager at Le Cirque for drinks (since, now that they've moved the restaurant to their new location and have a new Maitre'd, she's no longer banned for life anymore, for reasons completely related to actor Seth Green).  
I don't know how Jackie Kennedy put up with Caroline's antics for as long as she did.  That woman really was a long-suffering saint (and it takes one to know one, apparently). Thank goodness I've got Robby and a houseful of cat-babies, because between Ann-Louise and Earl, and all those aquaculture ponds and bridges on my property, sometimes I feel like I'm living at Hyannis Port.
Did you know cat-babies love the smell of, but not the taste of, various flavored coffees?  If you regularly attended Coffee Club meetings of your own, you'd know this, because every morning, we serve a different flavored coffee, most of which are bizarre and unappealing and a real stretch on some imagined international relations theme.  Don't blame me, because I don't brew the coffee.  I have more than enough on my plate, between keeping Earl out of things, keeping the cat-babies focused and motivated, judging people, and preparing a daily list of discussion items for our Club meetings.  My mortal nemesis Anne Millar brings the flavored coffees, in what I believe is secretly a decades-long methodical plot to slowly poison me by celebrating the flavors of my (after) life.  Today's coffee, for instance, was called Icelandic Meltdown, referring to the recent collapse of Iceland's economy because of all the Hope! and Change! young  Icelanders pumped into investment banking in a country almost wholly dependent on fisheries and cod prices, wholly unrelated to either investment banking or actor Seth Green.
And that's what Anne's coffee tasted like: a whole lot of lukewarm cod, a briny slurry of bitter regret, with a foamy, frothy nastiness that made me think of so many bubbles burst, and so many billions swirled down the toilet. Which, of course, perfectly captured many an Icelander's broken dreams, while quickly turning my stomach (just like an afternoon on a jostling Icelandic fishing trolley, battered on the angry viking seas, barreling towards doom).
A few years ago, my son Robby did his study abroad in Iceland (mapping lava flows with GPS devices, because he is so smart and is very accurate with satellite technology and maps), and the whole Coffee Club went to visit him (myself, Club Vice President Grace, Secretary Helen (who used to work at the State Department, until the incident), Treasurer Barbra, Membership Director Annabelle, and Eeyore Anne). The people in Iceland were very pleasant and all looked like they are related to one another, just like brothers and sisters who creepily get married, or the weirdly viking-esque mannequins they used to have at Higbee's department store in Cleveland before it closed and became an empty, rotting shell sitting on Public Square. Icelanders were also a strange mix of practical and gullible, as many of them believe soundly in the benefits of sensible renewable geothermal energy sources while also believing in elves and trolls hiding in rocks, sewers, and caves around Iceland, causing all of the island nation's various and sundry problems.  They build brightly painted miniature houses next to their real houses so the elves will live in those instead of the real house (something, rumor has it, Rahm Emanuel's wife does as well, because he's so little and creepy, and she doesn't want to be disturbed late at night when he comes home with secret service agents, for whatever reason he's going to movies with them).  Robby even shadowed a crew of elf investigators as they worked on a construction site, trying to determine if elves were the cause of various machines breaking down (Robby was there to GPS map the precise spots where no elves were present, which was in fact, all of Iceland). The Mineral City Coffee Club investigated The Case of the Icelandic Elf Sabotage (as featured in The Mineral City Penny Saver and Melton Family Christmas Newsletter), and determined the cause of the breakdowns to be wholly elf, pixie, goblin, gremlin, or troll un-related (instead, it turned out, the machines in question were made by General Motors, and were just shoddily manufactured, unreliable, weakened by one-side UAW contracts, and poor performers in the international marketplace).
But, Icelanders still insisted the elves were behind all of their problems, and hoped that bumping billions into international banking would change everything. Because, we all know how great Hope! and Change! end up being when employed as financial or political strategy. 
Hope sure doesn't work for me when I forget to lock the cabinets or refrigerator and leave Earl home alone with raspberry preserves and the delusion I'll come home to clean, sparklingly white, unblemished antique lace drapes in the living room. Change remains nonexistent whenever I delude myself into believing this, at last, will be the year my daughter stops using "Don't ask what your country can do for you, but what you can buy at Armani" as her personal mantra in a determined quest to simultaneously follow in Caroline Kennedy's footsteps, while ultimately challenging Sarah Michelle Geller to some sort of poorly thought out and overly elaborate late night Fast and the Furious style game of chicken on the alkaloid  flats of Death Valley. 
This morning, the Coffee Club ladies and I discussed Iceland's meltdown, while sipping Anne's vile Icelandic Meltdown international coffee (or, in my case, pouring that swill into the artificial ficus Earl's mother gave me one Christmas, because the woman is THAT CHEAP). Grace, my best friend, in her role as Club Vice President, directed our attention to the various charts and graphs she brought, showing just how ridiculous it was for a small and independent fishing nation to splurge so much of its national treasure on grandiose projects with little chance of practical success.  The pie charts were especially good, and edible, as Grace has, as of late, become quite the fan of Ace of Cakes on TV (and now uses her oven and various fondants the way most people use Kinko's and Xerox).  There was one chart, in particular, that I believe would have accurately described Iceland's foreshadowing of America's own coming financial disaster related to Obama's recent Trillions-of-Dollars-Spending-Spree, but Grace, unfortunately, used blueberry as her medium, and while the rest of us were distracted by something adorable three of the cat-babies were doing (Mister Sniffles, Mister Giggles, and Mister Waffles, who, all in a row, each put either their paws on their eyes, their mouth, or their ears, like those hear no evil, see no evil, eat no evil monkeys, and Anne started a squabble because she said the cat-babies were all racists, because thinking about, talking about, or saying anything looks like a monkey is racist, even if the cat-babies doing whatever looks like monkeys are actually black cat-babies, or at least a mixed black and white cat-baby, like Mr. Waffles is), that particular pie chart just vanished into thin air. I, of course, knowing better, immediately went down into the basement where Earl keeps most of his trains (he calls the basement "Earlsylvania", his own private domain where he claims I have no powers, and I remind him he has no sense or grasp of reality). There, I found an empty pie tin, and blueberry all over Earl's face. "The elves did it.  I don't know anything about any pie. The elves ate the pie and then framed me for it," he claimed, knowing full well I didn't believe him, because if the elves of Mineral City ate as much pie as Earl insisted, there sure would be a whole lot of bloated, diabetic elves not existing at all in Mineral City because they are imaginary. 
I don't spend all that much time in Earlsylvania, visiting my husband's miniature HO scale world in the basement typically only when I'm upset with him and need to hide some of his little people to feel better ("Why no, Earl, I didn't kidnap your miniature Cub Scout Troop Jamborie and hide them under the magazine rack. It must have been those elves, all hopped up on pie again, looking for mischief"). So, I hadn't been down there in months, and was shocked at all the changes to Earlsylvania in that time. 
Apparently, Earlsylvania's economy is tanking with the rest of the country, and Earl's "stimulus package" isn't working the wonders he'd hoped.  "I tried everything, but nothing's working," Earl sadly admitted, having dug up most of eastern Earlsylvania to build a whole new track setup, a futuristic magnet levitating monorail connecting Earsylvania to a giant poster of Los Angeles Earl won by throwing rings at a clown's face at the last Mineral City Hobo Festival.  Fake boulders, styrofoam mountains, and half completed miniature buildings and construction equipment were strewn about everywhere, while all the lights in Earlsylvania were dark, and none of the little trains were racing around making any of the racquet that normally drives me crazy and makes me hate life. 
"I tried fixing it, and poured all this money into it, but I only messed it all up.  Something's wrong and I can't fix it, no matter how much I spend on new things, and no matter if I build a monorail to take people to that poster of Los Angeles they don't really want to go to". 
Earl's got a wire crossed somewhere.  And, also, in his model train set, something's not quite right either. 
When I came back up from the basement with the empty tin Grace had proceeded with her report, accurately guessing correctly she'd never see her pie chart again, not after the "elves" got hold of it. The ladies were now talking about all the wasteful spending projects Ohio was engaging in, now that Obama rammed trillions of spending through Congress, with absolutely no one in either the House or Senate reading the full 1,400 page bill before voting on it. I shuddered, thinking what would happen if I ever said yes to something Earl or Ann-Louise proposed without sitting down and reading every last word of it.  We'd have a barn full of strawberry preserves or a mountain of department store credit card debt if I'd ever give carte blanche to those two (which, of course, Ann-Louise would dramatically pronounce, Cahhhhhhrt-uh Ba-llllllllll-aaaaaaaaanchhhhhhh, with relish, on top of her overabundance of snooty cheese. Oh, excuse me, fromage). 
Now, I don't know what things are like we're your from, but Ohio is known for boondoggles.  It's not as bad as Robby tells me Illinois is, because at least we have a decent governor here, but we also have the Teamsters, and you all know how they can be in terms of ensuring an endless stream of pork into the state.  On top of that, the Ohio Department of Transportation could only be more ineptly run if Earl and his model train engineers were put in charge of it. Most roads around here are built to last a year or two before needing to be torn up and replaced.  Most of Obama's trillions in spending heading towards Ohio will be spent on scams like that, or on things that are nice to have, but not necessary, such as hiking trails, refurbished state parks, or improvements to the Mineral City and Chagrin Falls Muppet Sanctuaries (including a new breeding program to bring the herds back up to pre-2005 levels, before infamous Muppet hunter and skinner Helen Jones-Kelley earned her reputation in these parts as "The Butcher of Fraggle Rock".  My cat-babies just hate her, and I tend to agree). 
After all that money is spent, the Coffee Club ladies and I believe Ohio will be in no better shape and employing no more additional workers than Earlsylvania, after the Great Monorail Debacle of 2009 (which follows the Epic Seaport Fail of 2008, the Embarrassment of an Infrastructure Program of 2007, and the Mineral City Spire of 2006, which Earl built completely from toothpicks and elves mysterious toppled in the middle of the night, after covering the superstructure with quince jam). 
Helen, our own Coffee Club Secretary of Great, who used to work at the State Department until the incident and is an expert on all things international, said most of Obama's spending reminds her of the hundreds of thousands of dollars Icelanders waste on either elf insurance measures, or by rerouting expensive road construction around certain rocks or trees they believe may be haunted by elves.  Helen said the Icelanders scamming the construction companies by staging "elf protests" or "goblin mischief" to delay, prolong, and force yearly reworking of major construction projects is no more ridiculous than what corrupt construction companies do with federal contracts in America. An "elf investigator" is no more absurd or useless on a construction project than many of the state and federal employees in the Department of Transportation. And Icelanders, Helen notes, speaking as an expert from her days at the State Department (cut short, as they were), aren't committing graft for graft's sake, but merely waste money playfully for the same reason Bijork wears a dress shaped like a swan to the Oscars (which, come to think of it, still doesn't explain why Michelle Obama wore a Wilma Flinstone-inspired coffee filter frock to the Inaugural ball, designed by the same man who makes clothes for RuPaul and other drag queens or transvestites, and is now the single most ridiculous thing I've ever seen a grown person (who is not Earl) ever wear in public). 
Icelandic money has cute pictures of puffins and fish and all sorts of colorful characters on it, so it's all a lot of fun to waste. 
American money is drab, boring, and much, much more serious and less fun to throw down the toilet or stuff into caves with little plastic Cub Scouts for magical elves to find. 
Spending projects that cost a lot of money and tear up our basement, wrecking everything around them, don't work for Earlsylvania any better than they'll work for Cleveland, Akron, Columbus, Toledo, Cincinnati, Mineral City, or any of the other great American cities of Ohio. 
This was the consensus of the Mineral City Coffee Club, at least. Now, maybe your own Coffee Club came to a different conclusion when discussing Iceland and model trains over pie graphs, or perhaps maybe you drink tea and never really think about any of this international stuff, as tea drinkers tend to be self-centered and myopic racists like that.  Maybe you're drinking other beverages like the kind my daughter Ann-Louise stores in her freezer or Caroline Kennedy keeps in her purse (with all the ums, ahs, and you knows that pour out of that one, I'm convinced there's some extra strength Nyquil involved somewhere). I don't really know what your problem is, and I am not here to fix it or teach you things, only to observe and judge. 
Patricia Melton (but you can call me Pattymelt, because everyone else does)
Mineral City, Ohio 
Dear HillBuzz,
My name is Patricia Melton and I am President-for-Life of the Mineral City Coffee Club in Mineral City, Ohio, which has joined forces with the Mineral City Ladies Guild (Republicans that were formerly my mortal enemies (and whom I thought were all a bunch of hateful vampires, but who I now kind of like, even if I still HAVEN'T ever seen any of them actually out in direct sunlight or eating anything with garlic in it)). We're all camped out today in my kitchen phone banking and prepping our ground game for the next two days. Republicans, Democrats, Independents, and even Earl and the cat-babies have officially teamed up to save America from Obama's crazy Kool-Aid socialism! My son Robby and all his friends from Team Hillary in Chicago are helping too, having traveled to various cities in Ohio and Pennsylvania to fight hard. My daughter Ann-Louise is in New York doing exactly what she always does: disappointing me greatly by finding new and ever more creative ways to kill a little more of my soul. "I like Obama's logo," she says. "It makes me think of Pepsi. I like Pepsi when I'm thirsty and I ask someone to buy me a Pepsi." And that's actually the least maddening thing she's said to me this week. "I'm glad Obama will stop coal mining. I'm tired of you sending me that at Christmas," is Ann-Louise's take on yesterday's news that Obama will dismantle America's coal industry (which generates 50% of America's electricity, including the juice that keeps the Empire State building glowing outside Ann-Louise's Manhattan apartment. "That building is tall and pretty". Not that she considers where all the pretty lights come from. "Magic", she'd probably say. No wonder she voted for Obama! And don't worry, she is indeed written out of my will).
Well, all of us in Mineral City care about the coal industry in this country (and not just because it is fun to fill up Christmas stockings with the stuff for those who deserve it most), so we sent out word to everyone we know about Obama's plans, and just about everyone in town has come running to help us mobilize Pennsylvania and Ohio for John McCain and Sarah Palin (because Hillary Clinton would fight to protect the jobs of our coal miners, and to safeguard this valuable American industry, and Mineral City is CLINTON COUNTRY and don't you forget it!). Hillary mugs in hand, we're standing strong beside our sister coffee club in Coal City, Pennsylvania, and with coffee clubs in Wyoming, West Virginia, Kentucky, Pennsylvania, Texas, Montana, Illinois, Virginia, North Dakota, Colorado, Indiana, New Mexico, Utah, Ohio, Alabama, and Arizona — all the states that produce coal, and employ hundreds of thousands of people in the energy industry. All those faceless people who work hard all day long so all things pretty, bright, and tall can sparkle in Manhattan, dazzling Obamacrats like Ann-Louise who never wonder where all the "pretty" comes from.
My son Robby is good at the Internets, and he looked up all about coal production in this country and gave us all a big report on it via the telephone (because Robby lives in Chicago but is in Pennsylvania right now with a troop of his friends working Philadelphia's suburbs for John McCain and Sarah Palin). We all sat around the table here in Mineral City and listened to it (Robby should have been a news reporter because everyone was listening so intently and understanding all of it, and unlike the reporters they have on TV, Robby didn't drink any Kool-Aid, so he told the truth after looking into all the facts, and didn't get any tingles up his leg or anything, because Robby doesn't do drugs, unlike the ones they've got over at MSNBC). Even people who don't normally listen to a damn thing or understand much about politics, like my husband Earl, paid attention, and I've half a mind to call the Pope because that's the biggest miracle we've seen around here since that dazzler of a rainbow we had when the rain stopped just in time for our last Wooly Bear Festival (I think God loves Wooly Bears as much as all of us in Mineral City do, so getting Earl to pay attention when it's important is like a big thank you from Upstairs for taking such good care of all the Wooly Bears and giving them a festival. You would have to probably live here in central Ohio to understand this, but just take our word for it that it's all pretty darn miraculous).
Because when it comes to Earl, if whatever's being said is not about model railroading in some way, covered in jam, or doesn't involve those pet rabbits of his he's so obsessed with (that don't do anything all day but just sit there eating carrots and judging you with those beedy glassy eyes), then normally his mind just wanders out who knows where (I can never be sure, of course, but I think when I talk to him he normally pretends he's a tiny person racing around inside one of those damn model trains of his in the basement, looping around endlessly in Z-scale, because that man's always got trains on the brain. I can't prove it, but I just KNOW IT). But, boy, Earl paid attention to this business about Obama wanting to shut down the coal industry (mainly, I think, because Earl's got some coal mines and a coal processing center down in his model train set in the basement and might actually be worried Obama would send goons down there to shutter his imaginary operation too. Earl's already scared Obama will send someone to shut down the gun shops and churches he bitterly clings to in his model railroad village, and there's just only so much Earl can take when socialism edges dangerously close to his model railroading). Robby spelled out all the facts about Obama's attacks on the coal industry so well that here and there throughout the room, even my little cat-babies were rapt with attention, sitting up on the countertops or spellbound on stacks of Earl's Train Fancy Magazine (which are everywhere, and I am constantly tripping on them because God forbid we throw out Train Fancy Volume 12 from 1985, the one with the mirror they used to look like a lake with tiny little swans a swimming all around it).
If some issue, like Obama's assault on the coal industry, gets through to Earl and the cat-babies, you just know it's catching fire. The way, ironically, that coal does. And the whole thing stinks the same too!
Now, none of us here in Mineral City work directly with the coal industry (except Earl, with his imaginary miniature connection to it), but all of us use electricity (Earl most of all, racing those damn trains around all day), and all of us know how important coal is to the economies of Pennsylvania, West Virginia, Kentucky, Virginia, and Ohio in particular. I run an aquaculture farm here in Mineral City, and though I don't sell any product to coal mining towns, I would hope they'd stand up for me if Obama ever said he wanted to bankrupt the aquaculture industry (as a personal vendetta against me, no doubt, because I know how Chicago Politics works). If Obama sent his goons for me, I'd hope people would stand up and fight as they tried to ruin my business and take away the services I provide with my hard work. I'd hope people would raise their voices and cry foul as Obama tried to send the people who work for me out into the unemployment lines.
So, if I'd want people to help me when Obama comes to take away my business and confiscate my money and impoverish my friends and neighbors, I sure as heck am going to use by big mouth to mobilize everyone I can to come running to stand up for everyone who depends on the coal industry in this country.  Republicans and Democrats can see eye to eye on this: if we don't stand up for what is right, then this crazy socialism will take over this country, and none of our businesses or jobs will ever be safe.
I'm working hand in hand with people I've repeatedly villainized and called vampires through the years, some of whom I've even squirted with holy water in hopes they'd melt. The Republican Ladies Guild is working hard in my kitchen today for McCain/Palin despite never understanding our support for Hillary Clinton before (and some of them call us nasty names like "Hildabeasts", and think we don't know). But, ALL OF US are working together now, vampires and Hildabeasts, because WE ARE ALL AMERICANS, and America needs us.
Because Obama would not stop at coal. Coal is just the beginning. Who knows where it would end.
Steel?
Manufacturing?
Lumber?
Model trains?
What other American industries would Obama want to shutter? What other jobs would Obama want to take away? How many thousands, or even millions, of Americans would Obama want to send to the unemployment lines, and make dependant on welfare?
These are hardworking men and women who have never asked for any handouts – only for opportunities to work hard – and Obama wants to take away their jobs, and cut America's energy production in half?
That's beyond socialism — that's insanity. And darn if I don't recognize crazy when I see it: my husband is a grown man obsessed with model trains who covers everything he eats with either jam or barbeque sauce, so I can spot crazy a mile away, let me tell you.
Down in the basement, Earl's got just about every kind of business and industry you can think of in that train set of his. I will never admit this to him, and never speak to you again if you let on to him, but his train set is mighty impressive in that it does make you think about how great America is by just looking at it (and it should be impressive, as I bet I could have retired by now if it wasn't for all Earl's spent on trains and tiny rocks, trees, and little people for that train set. Model trains are like Earl's heroin, which means jam's only his crack cocaine).
Obama probably never took enough interest in America to create representations of its people and industries in miniature scale like Earl did (not many people have, and that' probably because most people don't have wives as tolerant or understanding as I am. But, that's no fault of anyone's and is most likely to do with the fact that yes, indeed, I am a saint). But, if he did, just like Earl, Obama would see how interconnected everyone is. That coal mine not only employs the miners, but also employs all the little businesses that cater to serving the miners in all of those mining towns. The coal's transported by train and truck to processing plants — and all of that transport supports the trucking and railroad industries. Then, that coal is processed, which means factories are employing people. More transportation follows after that, as the processed coal is sent to wherever it is headed to be turned into fuel. And those coal power plants employ people to keep the electricity running — and that electricity powers all sorts of other businesses….and even ultimately powers Earl's miniature version of all of the above.
So, if Obama attacks the coal industry the way he's said he will, he's not only attacking people who make their living mining that coal, but all of the people along the way involved in coal production, processing, and energy production — and, ultimately, it affects even Earl, his model trains, and all of us right here in Mineral City.
We are all tied together in this country. No matter how much we have tried to pretend otherwise through the years, or arbitrarily decide we're different from each other just because we are Democrats and Republicans, we're actually more connected and dependant on each other than many of us have ever realized.
And you can see that in Earl's model train setup — all those industries and businesses are connected if you're standing up and looking over the whole scene. We need someone in charge who can see this, and who has the judgment to know attacking a big industry like coal production is going to have disastrous impact on the entire nation, and not just the states like Pennsylvania, Ohio, West Virginia, and others that would be utterly decimated by Obama's shuttering of a major industry they depend on.
That would be like Earl taking a giant sledge hammer to his model train setup (the way I've sometimes wanted to take a giant sledge hammer to Earl's model train setup, whenever he's spent all day down in the basement in Earlsylvania when I've needed him up in the real world in Mineral City doing things I tell him to do, and that he's supposed to do as I'm the boss around these parts. Earl might be Mayor or King or the great Messiah of Earlsylvania, but Pattymelt calls the shots once you hit that border between the basement and the kitchen. Those damn trains), and Earl wiping out the whole coal producing region.  All the power lines he's got setup would fail, and the rest of the whole train set wouldn't be able to run anymore (not such a bad thing if you ask me, for that train set, but terrible for America if Obama did that to our country).
So, this is why everyone in town is so fired up today — I've never seen this many people come out to volunteer, and we've got every truck around stacked up with yard signs and a whole army of folks going out to put yard signs all over the place. We've got every coach in town with the football and soccer and other teams helping. All the Coffee Club ladies are Generals out there, organizing volunteers, telling them where to go, who to talk to, and how to blanket every place from here to Columbus with support for McCain/Palin. Our team's putting ANOTHER DEMOCRAT FOR McCAIN signs everywhere…and the Ladies Guild have got their guys out there putting regular McCain/Palin signs out, including some great pink ones Robby sent me down from Chicago because everyone just loves Sarah Palin in Ohio (you betcha!).
I haven't seen a buzz this strong since the last Wooly Bear Festival we had when Dick Goddard came down to see how much of a fuss Mineral City can put on if we all come together and bust it out. And if you know anything about how excited people here get about Wooly Bears, then you know what sort of a turnout we're going to give McCain/Palin tomorrow.
That insanity Obama's launched against the coal industry this weekend really was the last straw for all of us. I'm sure the pundits on TV will make fun of all of us Mineral City country mice getting charged up, because they always claim that Obama's got the better ground game.
But, I just wanted to let you know that McCain/Palin's got the Mineral City Coffee Club AND the Mineral City Ladies Guild working hard for them, drafting all of our husbands, our children, our friends, our neighbors, people we don't even like, and people we barely know, into stopping Obama and his socialism.
And I know for a fact coffee clubs around the country are doing the same thing!
Patricia Melton,
President-for-Life of the Mineral City Coffee Club
Dear HillBuzz,
My name is Patricia Melton and I am President-for-Life of the Mineral City Coffee Club, one of many coffee clubs across the country that have never backed (or baked for) a Republican candidate, but are now backing John McCain and Sarah Palin. I don't know what people who drink tea are doing in this election, because I don't know any of those people (and don't want to), but people who like various kinds of flavored coffees and who gather together to discuss politics and world events in kitchens like mine here in Mineral City know what socialism is, and want no part of Obama or his socialism. Take that, Skeletor!
Because socialism means only drinking the kind of coffee Obama will tell us to drink, and I don't trust his judgment in flavored coffee (or anything else for that matter).  I bet he'd pick French Vanilla everyday, and it would be all watered down and nasty, the way it is when my mortal enemy Anne Millar makes the coffee (because I think she's trying to kill us all, or maybe just me, so she could stage a coup and takeover the Coffee Club.  I don't trust Anne any further than my husband Earl could throw her, if I'd tell him to). This is nothing against France or vanilla, or the actor French Stewart, but I need something stronger to start my day, and something more from a president. I also don't want a president who is a socialist who would make me drink weak coffee because his wife says my soul is broken. No thanks!
Read the rest of this entry »
Dear HillBuzz,
Well, as President for Life of the Mineral City Coffee Club, I made the executive decision to take the Club on the road to Chicago this week, to see my son Robby, stalk Oprah, ask her what, exactly, is the problem with having Sarah Palin on her daily yawnfest (the show I only like when she's giving expensive stuff away to all the suburban women in the audience from Winnetka in cashmere sweaters who grab and claw at one another fighting for Vosges chocolates or Scavo glass ashtrays, or whatever the Hell Oprah's cleaned out of her closest that week, like they couldn't afford that stuff on their own. Well, here's a tip, Garden Club, stop buying all those damn sweaters at Ann Taylor and maybe you could buy your own damn ferret powered foot massagers. You don't need more sweaters any more than my husband Earl needs any more damn model trains. And I don't give a fig what Steadman thinks about that), and do other important Coffee Club related things, as I'm not just the President of the Mineral City Coffee Club, but also the regional chair of Coffee Club DeMcCrats for McCain (we have new members join every day, including those who like tea – though those, more often than not, tend to be Independents). I take my position and responsibilities seriously, and since I've been up to Alaska with Earl on a moose hunt (back in '95, during Earl's brief but memorable fascination with all things Northern Exposure and, mostly, Janine Turner), I'm supremely confident in my Oprah-tracking abilities as well. If I could find a moose in Alaska, where it's all dark and everything looks the same, like a big bunch of trees with the occasional bush tossed in randomly (and not the idiot in Washington, thank goodness), I know I'll find an Oprah in Chicago. I mean, seriously, it's not like she's a needle in a haystack, people – and I can say that because it's been a long time since I've been a needle, or even a railroad spike, myself. When you have a husband that loves jam as much as my Earl does, it's hard to stay a needle, no matter how much you want to.
Oprah, on the other hand, is just being a prick, on purpose, which is quite the accomplishment for a woman, I might add. Especially one who claims she's all about female empowerment and helping other women succeed. Well, she chose Obama over Hillary Clinton in the primaries, which I didn't like but didn't get upset about, since both Oprah and Obama attended Jeremiah Wright's church for years and have a lot in common with that. Shared stupidity is a bonding experience. Any two people who could sit in that den of hate, absorbing clouds of absurdity for so long, happy as clams together, deserve each other.
Read the rest of this entry »
Dear HillBuzz,
Well, my son Robby and I were on the phone the other day talking about Alan Ball's new show on HBO, called True Vampires (it's the story about vampires living in the South who have "come out of the coffin" and are trying to pass the Vampire Rights Amendment and gain inheritance rights in the United States and other procedural stuff, the way all those Star Wars prequels were about space trade route disputes or magic spice or something, in between light saber fights and stupid CGI Jar Jar nonsense, only True Vampires is less boring and terrible than those movies, and Jar Jar Binks is worse than cancer, while this show True Vampires is good, so watch it). That one girl from X-Men, Emma Thompson, is in this show, and she plays a girl who is psychic and falls in love with a vampire, the way Buffy fell in love with Angel and poor Fran Wyman married The Gipper (though neither of them were technically psychic (that I know of), but my sister told me Fran could bend spoons with shear will and her icy stare (learned that on Falcon Crest, she did).
Oh, I still miss Buffy, and Lorenzo Lamas — there used to be a great forum board called The Buffy Cross & Stake which was the very first message board I ever posted on. It was wonderful, and was the first time I realized there are people out there on their computers somewhere in the pipes and tubes of the Internets talking about important things like Buffy and her vampire slaying. Well, in this HBO True Vampires show they mentioned Buffy and that's when I called my son Robby on the phone in Chicago and told him (because he's the one who taught me about computers and the Cross & Stake and how the Tab button just shifts stuff over and has nothing at all do to with diet soda). "They mentioned Buffy on True Vampires!", I said, and it made me so, so, happy. I miss Buffy the way I miss Hillary every day in this election. Buffy should still be on TV, kicking ass and taking names, and Hillary should be the Democratic nominee, kicking ass without taking names, since I can list all the people whose collected ass I want her to kick: Howard Dean, Donna Brazile, Nancy Pelosi, Harry Reid, Ted and Caroline Kennedy, Judas, Nancy Pelosi again, Judas some more, John and Elizabeth Edwards, that terrible Claire McCaskill, and a host of others. Hillary doesn't need any more names, because I have about 3 dozen for her, written in that fancy calligraphy I learned on the last cruise I took with my friends from Coffee Club (it's gorgeous, my "List of Terrible, Terrible People I Hate and Must Be Destroyed", like Santa's naughty list you see posted at the mall starting in October (since that's when fools these days think Christmas starts), only these are people who are terrible and not just naughty. TERRIBLE). When we get through with all those names on my list, we can consider some new names, terrible people all. There are enough to go around, I'm sure. And that's not even getting to the Obamas themselves.  
Well, I don't know how it came up, but my son Robby started to get sheepish when we were talking about vampires and said he had something to tell me and he made me promise not to get mad, and then also promise if I got mad I wouldn't fire up my husband Earl's biplane and try to fly myself up to Chicago to stop Robby from whatever it was he was up to that made me mad in the first place, because then the FAA would have to be involved again, and that's never good. Oh, I started to get nervous, because my Robby is always such a good boy, except when his sister Ann-Louise is around (she's a bad influence on him and the source of perpetual, constant, soul-killing disappointment in my life, and the lives of everyone I know, because they all agree with me, or they wouldn't be my friends to begin with), so I didn't know what to expect.
I started trying to think about the last time Robby was scared to tell me something because he thought I would be mad – it was when he was working up the nerve to tell me he was gay and he hemmed and hawed around it until I just said, "Well, welcome to fabulous, 'cause I already know, and I think it's great. Let's go tell your grandmother and ruin her day." I hated Earl's mother Louella. So close-minded and judgmental, and not in the harmless and endearing way I'm both of those things. If she was still alive, she'd be permanently on my EXTRA terrible list, but I wouldn't even bother to write her name in the gorgeous, fancy calligraphy I know. I'd just write it with my feet using broken crayons, not that I hold a grudge or anything (like I can hold crayolas between my toes). But, that woman used to come over to my house and rearrange all my furniture when I wasn't home, because she said it looked better that way. And then she'd tell me how filthy my kitchen was, and I'd remind her it was messy only because her son gets jam on everything, and that's where most of the jam is kept, in the kitchen, so the kitchen is always ground zero for jam-related disorder. That woman never listened. She's worse than Claire McCaskill – but, at least Louella never claimed children "bugged her" to do any of the terrible things she did. For close to 45 years I never thought there was anyone more terrible than Louella, so thank you Claire McCaskill for teaching me anything, indeed,  is possible, if your children bugged you enough.
And that's what worried me with Robby – anything was possible, especially if his sister bugged him.
He was scared to tell me something, and with the possible influence of his Anne-Louise, he could have been up to anything, including things that would break my heart and force me to run afoul of the FAA again. I knew it couldn't be drugs, or gambling, or anything like that, so maybe he'd joined a cult or something. AND THEN IT HIT ME — oh, Heavns no, what if…oh no…couldn't be…he loves Hillary as much as I do…NO…can't be…could it? He COULDN'T be voting for Obama.  Could he? He COULDN'T be in the Kool-Aid Gang.
"Now, don't be mad," he said, "and don't start yelling at me about vampires, or sending me boxes of garlic and holy water once a week, because you do that, but…"
Oh, my heart just beat and beat and beat and thumped and beat some more….
"I met someone. His name is Erik.  And he's…a Republican. I'm dating a Republican. From the Young Republicans group here in Chicago. My friends and I from Team Hillary here are working with the Young Republicans and Young Professionals for McCain and Momma, I never thought I'd say this, but I really like these people. They aren't vampires like you've always said. They're really nice, and they respect Hillary, and we're working together to stop SoetorObama and keep that Michelle out of the White House. And Erik's a great guy so don't badmouth him until you meet him. And after you've met him, don't badmouth him when he can hear you."
Oh…oh…my goodness, I about DIED. I didn't know what to do and before I realized it, I just burst out LAUGHING because I had been afraid to tell ROBBY something for all this time.
"Oh, baby, I had been scared to tell you, but I've been working with the local Republican Ladies Guild here in Mineral City, and I invited them to join Coffee Club and we've been having joint Hillary/McCain supporter events and bake sales and phone banks, and I always hated these women and would call them vampires and try to splash holy water on them when they thought it might be raining to see if I could get them to burn up or melt or something, and now these people are my FRIENDS too. The whole world's gone CRAZY. You're dating a Republican, and I'm having them over for coffee and plotting and scheming. And this time it's WITH THEM, and not against them, or their prize-winning geraniums."
Oh, Robby and I laughed and cried and laughed and cried and had such an eye-opening conversation we never in our lives thought we'd have: about non-evil, non-vampiric Republicans we don't hate.
It was like that cruise I took where I learned calligraphy, only without the calligraphy. It was caring and sharing and learning and was amazing, and it was all on dry land.  And then my husband Earl walked into the room and asked what the commotion was about and I told Earl that Robby was dating a Republican named Erik and Earl instinctively reached for a spaghetti pot and put it over his head and asked, "Does this mean you're going to start throwing things?", and I told him, no, that I was fine with Erik because I no longer think Republicans are vampires, the way I did until May 31st of this year.
That's the day vampires stopped being a political party in this country and became just the dusty things Buffy dispatched (or sometimes dated) and Alan Ball wrote constitutional law shows about.
Because, you see, on May 31st I went to Washington, DC with Robby and a bunch of his friends from Chicago and we screamed and yelled in a little gully outside the Rules and Bylaws Committee Meeting with a thousand other Hillary supporters for the Democratic Party to act Democratic and COUNT ALL VOTES. I stood there and listened to Stephanie Tubbs Jones and other speakers talking about what the Democratic Party SHOULD stand for, and realized all the terrible things I used to say exclusively about Republicans could be said about Democrats now too. I just never believed DEMOCRATS could act the way they did in 2008. I never DREAMED Democrats could fling such hate and nastiness at a member of their own party, the way they flung all those things at Hillary Clinton.
AND FLUNG THEM WITH GLEE.
All the dirty, underhanded, vile things I always insisted existed only in the shadowy realm of Republicanism were evidenced instead in MY OWN PARTY. On that terrible day at the end of May, Republicans stopped being vampires — and starting June 7th, after the Democrats forced Hillary Clinton to shut up and sit down, those Republicans started to be my FRIENDS. They may not have liked Hillary before, but they saw how she was treated, they saw how hard she fought for what she believed in, and while they might not have become supporters, they realized how much they RESPECTED HILLARY CLINTON.
While the Democratic Party disrespected her every chance it could.
Color me surprised, but suddenly Republicans weren't the bad guys anymore. Those were now the DEMOCRATS — or, at least, the far-left Dems who had taken over the party. 
As Robby and I realized talking with each other on the phone that night, having Republicans in our lives is like having foreign exchange students around. They speak English, have good manners, and look almost like everyone I've always been friends with (except they dress a little sharper and more expensively, I've noticed), but there is something different about them. I never was able to place it, but Robby hit on it for me.  This guy Erik he's seeing is like the Republicans I now know here in Mineral City — they are a little more ambitious than Democrats, a little more uptight, a little more concerned with how things look and how expensive they are, and a little more into the status and trappings and all that.
Robby explained that all the Hillary events he went to in Chicago were always held in local sports bars, with lots of laughter and an openness to anyone who was walking by and wanted to join the party. The Republican events are always at really posh places, where people more often wear blazers instead of tee shirts, and there's usually a cover to get in — instead of the free events Hillary people always had.
I don't know if I am explaining this well or not, but the Republicans are just a little different — but not different in a bad way. For YEARS I tarred all these people with the same ignorant brush I'd paint the religious crazies with, but this election, and the Obama campaign, made me realize how crazy some Democrats are.
If the far right is a bunch of soulless crazed vampires, then the far left is a pack of bezerk insane zombies. They are equally bad in different ways.  The religious zealots on the right are intolerant and insist on forcing their will on others, and that's why I've always hated them. The MoveOn.org crowd on the left (which have taken over the Democratic Party and Obamafied it) are intolerant and insist on forcing their will on others, and that's why I hate them.
I never paid much attention to the Moveon.Org thugs because I always thought the Centrists of the Democratic Party were in control, the way they were under Clinton. They were still in control in 2000, and Gore would have won if Donna Brazile hadn't kept Bill and Hillary from campaigning for Gore in Arkansas and Tennessee (if Gore had JUST won his own home state, Florida would have never mattered). And in 2004, we noticed Moveon.Org, but thought they were serving a purpose as a counter weight to those Swift Boat ads. But this year, MoveOn.Org had a real impact — and it was to shift the party away from the Centrists, all the way to the far left.
It's no longer the party I know and love…it's not the party Robby relates to either. It's something else, and neither of us want any part of it.
But, Robby and I also both agreed this whole nightmare's complete with its own natural expiration date — zombies only stay fresh for so long, and that's just until November 4th this year. That's when all the Kool-Aid they're embalmed with wears off, because McCain's going to win Ohio (where I live) and Pennsylvania (which I can almost see from my house) and Wisconsin (which I have heard of) too. And that means all of us centrists have a chance to take back the party starting November 5th.
Who knows what will happen to all our new friendships with Republicans. Robby said he was proud of me for letting people I once thought were vampires join the Coffee Club, and I told him I was proud of him for dating a Republican because in the past Robby had refused to date any man who wasn't a Democrat (wish my daughter had rules like that, or any rules at all, because she'll date anyone, as long as his car is nice). Now, we've both expanded our circle of friends, and Robby's dating someone who wears blazers. I hardly throw holy water at anyone these days. I still sprinkle bleach on those women's geraniums from time to time, but that's only because I want to win the semi-annual Mineral City Plant and Garden Show. Never said I was a saint, and I'm not running for Jesus.
Earl says to wake him up on November 5th once the world has stopped being crazy and we all go back to hating the people we usually hate because all of this has made his head hurt.
But, I don't think I can ever hate the moderate, centrists Republicans anymore. I feel a kinship with them, just as they are perplexed and confused by the friendship they've struck up with one of Hillary Clinton's minions, as they call me. Robby has a big picture of Hillary and him right on his nightstand and he said Erik sometimes says, "Goodnight Hillary" before they go to bed and Erik can't believe he's dating someone who has a picture with her in his room.
So, we've all made strange bedfellows.
And entirely new lists of Terrible, Terrible People, that we don't keep on our nightstands, but maintain in our hearts and in our heads, or in my case, in elegant, gorgeous calligraphy on a wall in the kitchen, ready for November 5th when we can start booting these clowns out of office and into obscurity, where they all belong.
Here's looking at you, McCaskill.
Patricia Melton,
President of the (now bipartisan) Mineral City Coffee Club
Mineral City, Ohio
My name is Patricia Melton, and, like most people, I am a lot of things: world traveler, Mineral City's premier aquaculturist, the best amateur detective in Central Ohio, loud and proud Hillary Clinton supporter, nosy neighbor, exasperated wife, and President-for-Life of the Mineral City Coffee Club (conveniently located in Mineral City, Ohio…duh!). But, most of all, I am a proud PFLAG Mom of my wonderful son Robby, a brilliant and handsome law student in Chicago who is the sun, moon, and stars in my little country world. I also have a daughter, Ann-Louise, but she's not special in any way and consistently disappoints me, on purpose I think, just because she can. If there's a way to embarrass herself, that girl will find it.
Today, Grace, our Coffee Club's Vice President (a heartbeat away from the Coffee Club's presidency, an awesome responsibility to be sure), came into our morning meeting today just fuming. FUMING, I say (when I type something all in caps like that, it means she was really FUMING, and not kind of or sort of fuming. That's what all caps means, in case no one told you. Some people aren't as good at the internets as I am, because Robby taught me). Grace stormed in, all red in the face, hair all a mess, and said, "Well, guess what he's gone and done now! Just guess what that man's gone and done now!"
Well, I don't know about you, because, frankly, I don't know you (even though you are probably very nice), but I sure love to guess things. I'm quite good at it, too, hence my status of amateur detective (maintained at amateur status, despite my obvious proficiency, for tax reasons, the same way little Kristi Yamaguchi was an amateur figure skater for years, when she was really a professional figure skater posing as an amateur figure skater, to solve mysteries or something). Ask anyone. I'm known in Mineral City, and as far away as Coal City and Steubenville, even Toledo or Pittsburgh, as a premiere guesser. But, Grace sure didn't give me a whole lot to work with (despite my living for a challenge).There are a lot of men in Mineral City, and a lot of raccoons too, and they all could have been up to just about anything. Typically, when I say, "Guess what he's done now!" a safe bet would be to say, "He's gotten jam all over the drapes!" or "He's left his model trains running all night and set fire to the basement again!", because my husband Earl is obsessed with jam and model trains and does stupid things regularly that involve some combination of both (and, just throw in one of my cat-babies, and you've got a perfect storm for Earl…he's such a bad influence on those cats, it's unbelievable. When Earl's minding the cats, they're just a collective bag full of nogoodnicks).
But, I wasn't the one telling people to "Guess what he's done now!", so it couldn't be about Earl. Grace's husband, John, sleeps most of the day (but he's not a vampire, because I solved that mystery long ago: he's just damn lazy), so I knew it couldn't be him that's "done something now". John never does anything worth mentioning, except, ironically, not doing anything worth mentioning, which I just mentioned. My next guess was Anne, since she's always up to something bad. In case you don't know, Anne's my mortal nemesis and the worst person in Mineral City (we voted on that); she's also often mistaken for a man (looks just like Andrea Mitchell, who, to me at least, looks just like Frankenstein, no offense to Frankenstein).
"Anne's been deported!", I shouted, exhilarated.
"Patty, I'm right here," Anne corrected.
"Thought I smelled sulfur and brimstone."
"No, that's the coffee brewing," Annabelle said.
Anne makes the world's worst coffee (we voted on that, too). But, none of the Coffee Club Ladies have time to make coffee every day for Coffee Club meetings (too busy solving mysteries and speculating on the private lives of neighbors), so that defaults to Anne. But, it's always some cockamamie coffee that starts off percolating in the most dusty and deranged corners of Anne's warped imagination, and it's always brewed with a noun, an adjective, and some hyperbole mixed in with a generous dollop of TERRIBLE. Today's flavor was Fantastic Philadelphia Floral Fantasia, a lukewarm brew supposed to invoke the horticultural hertiage of the City of Brotherly love (but it ended up being a hate crime on Arabica beans, and coffee drinkers everywhere).
Helen, who used to work for the State Department (until the incident), is a very analytical person, and asked Grace for more information (they teach you that at the State Department, to ask for more information, and it usually works). That prompted Grace to catch her breath, fuss with her glasses a moment and say, "It's Obama, just guess what that man's done now?". The anticipation was killing us, since Obama does a lot of crazy things, like implying his grandmother's a racist or saying stuff about all us "typical white people" that make no sense at all. And I won't even get into the business about his spiritual advisor saying all those hateful things about America, and about chickens. I talk about fish a lot, since I'm Mineral City's premiere aquaculturist, but I don't bring chickens into regular conversation, because that would make me look crazy. I'm just saying.
Grace explained, "Well, I was reading in the paper before I came over here that Obama's been ducking interviews with gay newspapers, for some time now." (First chickens, now ducks. The guy's unbelievable). "Why won't he talk to them? Why won't he talk to the gay community? AND, he still hasn't explained his connection to that Donnie McClurkin character, and why he'd allow someone like that to represent him anywhere."
"Oh, no he didn't!", Barbra exclaimed. (Barbra, though a treasure, talks mainly in stale catchphrases and other cliches, largely from the 90s. We love her anyway).
Well, I got as upset as Grace was real fast, because I'm a PFLAG mom and damn proud of it. Let me just tell you how things work around here in Mineral City, just so you know, and so someday your children will know. The Coffee Club Ladies and I have all been friends since grade school (mercifully, we've only known Anne since high school, when she moved up here from Florida, because, presumably, Florida didn't want her anymore and was ingenious enough to find a way to get rid of her, possibly with alligators involved somehow. If you are reading this, and are from Florida, and were involved in sending Anne packing, please get in touch with me and tell me how you did it, with as detailed instructions as possible, because I've been trying to send her backing for 50 years now, with nothing to show for it). We've meddled in each others' lives, solved local and international mysteries together, and have supported one another, and each other's families, through anything (and we've drank an ocean of various kinds of terrible flavored coffee). And I do mean we've supported each other through anything, as the best of friends. From Barbra's battle against breast cancer some time back, to Annabelle's husband losing his job (even though he didn't technically lose it, since he still knew where it was; he just wasn't allowed to go back there ever again), to Helen leaving the State Department (after the incident), and my own struggles after the Great Walleye Collapse of '82 (nearly lost the farm on that one, but the Coffee Club helped me research carp, which saved the day! Good thing there wasn't a typo just now, or that research would have seemed weird, I'm sure).
In high school, when my Robby started struggling with something he didn't want to talk about, and his mood started changing, and I just knew something was up, the Coffee Club Ladies and I sat him down and talked to him and he came ou
t to us right there, at one of our meetings. He was scared of our reaction at first, because, if you haven't noticed, we can be opinionated at times (this is where Earl would typically chime in and shout, incredulously, "At TIMES?", but he's busy downstairs with his damn trains and his rabbits, though he's here right now in spirit. I hate those rabbits. Always staring at me and not saying anything. Plotting things). But, every last one of the Coffee Club Ladies banded around Robby and gave him a giant, Mineral City special, a central Ohio group hug, and let him know that he'll always be our Robby, no matter what, and that we'd love him and support him in all that he does. As Barbra said that day, "We got your back." I can't even tell you what it's like to have friends like that, who in a single moment brought my son back to me. The moodiness and the distance just disappeared from then on, because the friendship and the support of the Coffee Club Ladies gave Robby what he needed to find confidence in himself, and he's just been wonderful ever since. The sun came out from behind dark clouds, and my son was just the same again.
So, it's very personal for me, and for the entire Coffee Club, including all members who've moved on to other parts of the world, those who are only here now in spirit, and those honorary members who we only know through the internets, when a candidate for office talks about gay rights. Because this affects my son, and we'd all do anything for Robby. Earlier this year, Robby had us all come up to Chicago to hear Tammy Baldwin, the first openly lesbian member of Congress, speak on behalf of Hillary Clinton's campaign, and it was an awesome experience, in a packed crowd. I was so proud of Hillary Clinton for having not just Tammy Baldwin, but also Barney Frank, supporting her, because both openly gay members of Congress know Hillary Clinton is the candidate who will deliver on gay rights. She was the first First Lady in American history to march in a gay pride parade, and she's marched every year in New York's parade as a United States Senator. Hillary Clinton has also promised to become the first sitting President of the United States to march in a Pride Parade (and let me just guarantee you, the whole Coffee Club, plus Robby, will be there to cheer her on).
Hillary Clinton speaks often and openly with the gay press. She talks about her parents, as they got older, and the friendship they had with their gay neighbors, who became part of their family and helped take care of Hillary's dad when he got sick. One of these gay men was with her dad, holding his hand, when he died after a very long and difficult illness. But, when that same man himself got sick and was in the hospital, his family chose not to allow his partner of 25 years to come to the hospital to be with him (and these two had been together since they served in Vietnam together!). Hillary Clinton was outraged by this, because this couple was not afforded the same rights and dignity of other couples, who'd be allowed to take care of each other when they were ill. Let me just tell you that no one on Earth could stop me from taking care of Earl if ever he was in the hospital, because the big, bad grizzly in me would be in full protect my Earl mode. But, if somehow authorities DID stop me, I'd completely die inside. I just know it – and I can't imagine anything more horrible in this world than sitting in a waiting room, by myself, wondering how my Earl was, and not being allowed to go anywhere near him. That's just not America. It's not right, and it's not how things ought to be. And Hillary Clinton gets that.
She doesn't promise miracles, because she's not running for Pope. She knows whatever leadership she takes will be challenged and potentially thwarted by Congress, depending on who's on board with what at the other end of Pennsylvania Avenue. But, I've listened to this woman talk about gay rights for years. When Bill Clinton won in 1992, Robby was in high school. He had just come out to us a few weeks before. I saw Hillary on that TV, had read about all she did in Arkansas to help people, and I told Robby to make sure he watched her because I knew she'd do things for gay rights in this country someday. I just knew it, and all the Coffee Club Ladies agreed (except Anne, of course, who doesn't count). Hillary Clinton's all about making things FAIR. That's the operative word. FAIR. Was it fair for her parents' friends to be separated at the hospital, when they'd spent the last 25 years together, because one man's family, said his partner couldn't see him? Was it fair for someone outside their relationship to make that call? Would it be fair for someone to do that to me, and separate me and Earl? NO! Would I want someone to ever do that to Robby, if he had a partner and they were in that situation. NO! Fair's fair here in Mineral City, and fair should be fair across this whole nation.
Hanging around with Donnie McClurkin and James Meeks up in Chicago and the rest of his band of merry weirdos does not make me think, for even a moment, that Barack Obama has any interest in doing what's fair or right, or doing anything for anyone but himself. He is the most politically calculating politician I have ever seen. And, quite obviously, he's betting support of gay issues, or even speaking to the gay press, would cost him more than it would benefit him, so he just ignores these journalists. Hillary Clinton, on the other hand, has fought for, and will fight for gay rights.
Grace, being as organized as she is, brought a bunch of clippings from various papers and read some quotes for us. In an interview with the Philadelphia Gay News, Hillary Clinton "made a pretty awesomely blunt promise to the gay community to be their ally if she becomes their president". In that interview, Grace explained, she addressed inequalities in the tax code and immigration and said she would eliminate all inequalities in federal law. Grace also read that Hillary Clinton makes it a point to talk about how much more intense the mistreatment of LGBT kids is and how we ALL need to do everything we can to protect our kids and give them ALL a chance to be productive and safe in childhood and adolescence. The best quote of all that Grace found was about US foreign policy in a Hillary Clinton Administration, where Hillary said, "There are a number of gross human-rights abuses that countries engage in with whom we have relations and we have to be really vigilant and outspoken in our total repudiation of those kinds of actions and do everything we can, including using our leverage on matters such as aid, to change the behavior so we can try to prevent such atrocities from happening." Hillary Clinton gets it.
So, after hearing all this, and thinking about how backwards Obama seems for ignoring the gay press and the gay community, I had to give my son Robby a call. I woke him up, because he sleeps in on Saturdays (the Coffee Club rises early to meet, in hopes Anne will oversleep). I put him on the speaker phone, so all his Coffee Club "aunties" could say hello to him from here in Mineral City. We told him all about what we were discussing, and I pictured him walking around his little apartment in Chicago, chock full of all his books, just walking around as he talks on the phone, the way he does (hopefully wearing the warm socks I sent him, because that apartment of his is so drafty).
Robby said to me, "She's just gotta win Momma. She's just got to win."
His voice got quiet as he said it, and for a minute I was talking to the quiet little boy I used to know, instead of the man he's become. His voice was filled with so much emotion, and the realization that Hillary Clinton's the best shot the gay community has at a fair deal in this country. SHE'S JUST GOT TO WIN.
So, let me tell you something, and you can tell anyone who asks I told you: HILLARY CLINTON HAS GOT TO WIN. This is bigger than me, bigger than Earl or the Coffee Club or anyone here in Mineral City. It's bigger than Ohio and the Midwest. It'
s about ALL of us. Because fair is fair, and America can never be all America is supposed to be if ANYONE in this nation's not given a fair deal. Talking to Robby this morning brought that all home to us, because winning the upcoming primaries means winning for Robby and so many millions out there like him. So, the Mineral City Coffee Club made a pact this morning, to rededicate ourselves to winning this for Hillary.
We're phone banking into Pennsylvania, North Carolina, and Indiana today. I've got a different Club Member in a different room here at my house, all on their laptops, making calls using the calling tools on HillaryClinton.com. I've even got Earl helping later today, but I never let him talk to people on the phone (because he'll end up talking about trains, most likely, and some people are offended by trains (too noisy)). Instead, I'll have him down in the basement on my old computer posting about Hillary on train aficionado websites in Indiana, Pennsylvania, North Carolina, and even Guam (you'd be surprised, Earl assures me, how many people in Guam are fans of model trains, probably because Guam has no railroads). Tomorrow, we're all headed into Indiana to do some canvassing and visit people door to door, to tell them why we support Hillary Clinton for President.
Robby's meeting with a bunch of his friends in Chicago today. They're making calls too, writing letters to the editor, posting things on the web, heading to Indiana as well (they'll hit the Western part, we'll hit Indiana from the East, and we'll talk to every last Hoosier if we have to, to win this for Hillary!).
If all us country mice here in Mineral City are mobilized like this, and Robby's got his own little Hillary Clinton Club going, what are you doing today to help win this for Hillary Clinton, to help win this for Robby, to help win this for all the people you know out there who deserve a President who will give them a fair deal? The Coffee Club motto's something I borrowed from Chelsea Clinton recently. It replaced our old motto: "The Coffee May Be Terrible, But The Company Is 99% Delightful" (that missing 1% is Anne's contributions).
Our new motto is: "If We Work Hard, We Will Win."
Who's with us on this?
Patricia Melton, Mineral City, Ohio
Dear HillBuzz,
My name is Patricia Melton, and I am President-for-Life of the Mineral City Coffee Club, one of the finest and longest serving coffee clubs in central Ohio (our club also met Al Roker once, when he came through town for our Wooly Bear Festival. That's a nonsequitor, really, but still exciting and tangentially related to what I was saying). Unfortunately, we're not one of the most exclusive coffee clubs in central Ohio (that would be the uppity Columbus Columbian Coffee Society, which looks its collective nose down at us Mineral City country mice, just because the old governor's wife used to belong there, and even though it serves Folgers and thinks no one knows, but I know it's Folgers. And I don't care what those old commericals used to say, I can always tell it's Folgers, even though you aren't SUPPOSED to be able to tell its Folgers. I can tell it's Folgers, because Folgers tastes like mud).
The Mineral City Coffee Club is not exclusive because it lets Anne, my mortal nemesis, come every day to our meetings, mainly, I think, because she brings the coffee – which is consistently terrible(so sometimes, I get jealous of that Columbus Columbian Coffee Society's Folger's Cup O'Mud, because a big cup of cold mud is a dream compared to some of the things Anne slops out of an old Strawberry Shortcake thermos with her crooked, harpy's smile). Anne's coffee is never just coffee, just like it's never any good: it always has a convoluted and overly-complicated theme, because Anne's engaged in a longstanding effort to be as fancy as Starbucks and as lousy as mud. "Oh, today's coffee is a special-brewed treat! It's Guava Guamanian Island Blend, and it's a South Pacific delight!" Give it a rest, Anne of Guamanian Gables: if not for us, then for the sake of all the good people in Guam, who want nothing to do with your South Pacific delights (more like South Pacific frights, I told Earl).
But, Anne infuriates me for reasons apart from her coffee making skills, or lack-thereof. She's also a little black rain cloud whose Eyore-like mission in life is to bring everybody else down, just because she can, but also whenever it suits her political agenda. Now, the Mineral City Coffee Club has never made a political endorsement before, because we all firmly believe coffee clubs should stay above the political fray and not endorse one candidate or the other, unles it's a Republican, in which case we don't endorse anyone but still make lots of voodoo dolls. But, the moment Hillary Clinton entered this race, I called an immediate emergency meeting of the Coffee Club and we voted UNANIMOUSLY to not only endorse Hillary Clinton, but volunteer for her campaign as well. "Patty, it's not unanimous unless everyone agrees, and I don't agree because I support Barack Obama because he supports hope, and hope is like a snowflake kissed by angels riding unicorns through the snowly realm of Hopeganistan." "Shut up and drink your coffee, Anne. Drink all your coffee. BECAUSE NO ONE ELSE WANTS TO. And angels don't ride unicorns! They've got wings, so why would they ride anything?" Obama supporters come up with the most ridiculous stuff. Angels riding unicorns is about the dumbest thing I've heard anyone say since "Change We Can Believe in".
But, our Coffee Club delegate tally was unanimous because Anne's vote doesn't count, since Anne's originally from Florida, and Barack Obama says people in Florida's votes don't count. So, until Barack Obama changes his tune on that, you're square out of luck, Anne. So, take that, Skeletor! And the unicorn you rode in on!
So, that Obama-inspired Floridian disenfranchisement, means we UNANIMOUSLY supported Hillary Clinton for President. Grace, Helen, Annabelle, Barbara, Erma, Emma and I, with Anne tagging along, raining on the parade. My husband Earl supports Hillary Clinton too, because he says she can "kick butt" in Washington. I don't talk like that, because I never say the b-word, but Earl does (because he's crude like that…loveable, but crude), and I guess I say the word too, if it's the "but" with one "t" and not two "t's". But, Earl meant the kind with two "t's", even if he'd spell it with one "t", since Earl's a terrible speller (and he loves model trains). That's pretty much all you ever need to know about my Earl.
Our Coffee Club meetings, normally reserved for discussing recent movies that are terrible or people in town we don't like, or planning for the upcoming Wooly Bear Festival, have been completely taken over by this Democratic primary race. And Anne, Eyore that she is, is always talking about polls, to discourage us. Poor Annabelle, our impressionable and delicate Treasurer, who always gets discouraged when Anne brutally stomps into a meeting going on about this or that poll that claims Obama is ahead, or cathing up, or is the favorite choice of Canadians living in Ecuador. Anne even claimed Obama invented the Internets, because a poll said so. Some of these polls are more ridiculous than others, and the media ballyhoos them more than Anne, if that's even possible. Anne, just so you know, would fit in quite well with the likes of Chris Matthews, Tim Russert, and Keith Olbermann. What makes matters worse is that she looks JUST LIKE NBC's Andrea Mitchell. I used to think that was an insult to Mrs. Allen Greenspan, but now I think those two deserve each other. I'd love for Mitchell to have some of Anne's coffee. She should suffer with the rest of us! No, even Mitchell doesn't deserve that.
"Well, your girl's slipping in Pennsylvania and this thing is all going to be over soon, so she should just quit right now and go home, or go back to the Senate." SURRENDER DOROTHY! SURRENDER DOROTHY! That's all I can think of when Anne, or one of Obama's harpies on TV call for Hillary Clinton to just give up. SURRENDER DOROTHY! The Wizard of Oz is Earl's favorite movie (even though the flying monkeys always scare him silly and he puts a pillow up to his eyes and thinks I don't notice. Just like he thinks I don't notice he hasn't washed any of the dishes I asked him to take care of, because he's letting them "soak"…for five days), so I've seen SURRENDER DOROTHY scrawled across the skies above fields of Hopium more times than I can count. Just as I've heard calls for SURRENDER HILLARY! more times than I can stand to hear. But, when Anne started up on her Oprahbama pollster nonsense, Annabelle fell for it and got that forelorn look she so easily gets (because she's a gentle woman, with a kind spirit, who believes passionately in Hillary Clinton – though she gets befuddled easily and pays too much attention to the Obama-supporting media and its bias), so I knew I had to stand up for Hillary (not that she doesn't do a great job on her own: the woman's MY HERO).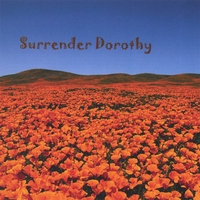 "Listen Anne, you harpy, you can scream SURRENDER HILLARY! all you want, but the Mineral City Coffee Club is not going to listen. Let me tell it like it is, just so you know, and so your fellow Obamaniacs all know, we're not buying what you are selling, and certainly
not at the bargain-basement discount price of STUPID. If Obama was so far ahead, then why is he spending more money in Pennsylvania than any presidential candidate in history? Why did he just make the largest advertising buy that Pennsylvania's ever seen? If Hillary's finished, if she just needs to get out of the race because her cause is so hopeless, then why is Obama piling it on so strong? Why does he need to win so badly if this nomination is really his?"
"Well, Patty, he's raised far more money and wants to spread his message of hope and change across Pennsylvania, because he is a benevolent leader who wants everyone to know about hope and change and how they will fit into the Obama Nation when he becomes our Lord and Leader. It's all about his dream of hope and change…"
"What did you say about soap for mange? No, Anne, sorry, I don't know of any soap that can get rid of your mange."
"That's not what I said, and you know it."
"I don't care what you said, because it was a load of canned hooey, well past its expiration date, and dented all on its side. The fact is this, Anne. Neither Clinton nor Obama will get to the Convention with enough delegates to win. Obama's only shot at this is to depress Clinton supporters. He needs bullies like you to stomp around and make people like Annabelle cry and stay home, giving up a cause they believe in because a bunch of screwy pollsters unfairly sampled to skew the results toward Obama. That's the only kind of CHANGE Obama is really about: changing results to suit himself. He wants you to change your mind about this race. He wants you to think that Pennsylvania, Indiana, North Carolina, Guam, West Virginia, Kentucky, Montana, South Dakota, Oregon, and Puerto Rico shouldn't count, or should only count if he wins. Why have all these primaries scheduled through June if you don't want those people to vote? That's the dumbest thing I have ever heard of. Even dumber coming from DEMOCRATS, after what happened to Al Gore in Florida."
"She can't possibly win, Patty. This is Obama's nation."
"You're an abomination. And that SURRENDER! stuff is what your cousin said to Dorothy, Anne, and a nice bucket of cold water got dropped on her, but good." (Anne's second cousin, twice-removed, was Margaret Hamilton, from Cleveland, so this part's technically true. I like to remind Anne she's related to the Wicked Witch of the West, and she likes to remind me my husband Earl spends all day playing with model trains in the basement, but that's just because Earl took Anne to prom and I stole him from her before the first dance! I've still got her corsage, too! I plan on wearing it to her funeral some day, and being as happy as a clam).
"Listen, ladies," I said to the Coffee Club. "I don't give a fig about polls. We've been through this so many times already. The polls said Hillary Clinton was going to lose New Hampshire. Then, the polls said she was going to lose Nevada. Then, she was supposed to lose California, New Jersey, and Massachusetts. And on that one, Obama had Teddy Kennedy, John Kerry, and Deval Patrick hocking hope for him all over Massachusetts (hopefully, Kerry or Patrick drove), and all those polls were as wrong as Kennedy in a speedo. The polls said Obama was going to win Ohio and Texas, and despite every dirty trick in the book, Obama lost again. So, the polls don't count for much, and the pollsters apparently can't count, much!"
I've said it before, and I'll say it again, or type it at least. The only poles I care about are the ones holding up our tent at the next Wooly Bear Festival. Thank goodness for those poles, or we wouldn't have a tent, and, as any child can tell you, the annual Mineral City Wooly Bear Festival wouldn't be half as good without a tent. That's where we keep all the snacks!
The only other poll that really matters is the one taken on primary election day — and that's the poll Hillary Clinton always wins!
So, take that, Skeletor! And give some to Obama too!
Patricia Melton, Mineral City, Ohio
My name is Patricia Melton and, among other things, I am President-for-Life of the Mineral City Coffee Club. I am also an accomplished aquaculturist, champion Mousetrap player, and official host of the annual Mineral City Wooly Bear Festival (don't be jealous, because I worked really hard to achieve all this). I'm married to a man name Earl who's obsessed with model trains and Train Fancy Magazine, which may or may not be the same thing, depending on how you look at it, since the magazine he is obsessed with is all about model trains. He's not obsessed with magazines, as far as I know. It's the trains that he likes. He also really loves jam. I'm the mother of two: a wonderful son named Robby who's in law school in Chicago and who volunteers for Hillary Clinton and makes me so very proud every day I'm alive. And then I have a daughter. Her name is Ann-Louise. The less I say about her, the better. She gave me all my gray hair.
Every day, I host the Mineral City Coffee Club in my spacious and well-appointed kitchen (decorated it myself). We are a well-read, politically involved group of women, of a certain age, who discuss world events, the 2008 presidential race, current movies, and what people in town should or should not be doing with their hair and/or lives. We also sometimes do arts and crafts, but only when Earl's not around, because he just makes a big mess of things (as much as I hate hearing about those darn trains of his, I love that they keep him busy for hours and hours down in the basement. I'd kiss whoever invented those model trains, but that person's most likely dead by now, so that would be gross). Grace, the Coffee Club's Vice President, brought up a point of discussion at today's meeting that really made my blood boil. Not literally, because I don't believe blood can really boil (it's too red), but just in the sense that I got incredibly mad. Annabelle, the Club's Treasurer, had to tell me at one point to calm down and have some more coffee. Each day, we have a different flavored coffee, prepared, inexplicably, by my mortal nemesis, Anne, who comes to the Coffee Club meetings for the sole expressed purpose of arguing with people and dampening any and all spirits. She also tells lies and never apologizes when caught in any of the more stupid ones. She's the Andrea Mitchell of Mineral City, basically, and I think she smells funny, too.
Today's flavored coffee was Bubble Gum Breeze, and it was the most vile concoction I've ever tried. It was just disgusting. "Really," I said, "this is the most vile concoction I've ever tried. It's just disgusting. Who on Earth dreamed this up, a cartoon character?" Anne got all defensive about that, for no reason, and said, "My son Rory loves bubble gum, and I had bubble gum flavoring, and I think it's refreshing and youthful and it's the perfect change from what we normally do. Rory just bugged me and bugged me to invent Bubble Gum Coffee, so I did."
That's the most stupid thing I have ever heard, and Anne says a lot of really stupid things (about the only astute thing she says all day is, "Well, looks like it's time to go." You're right, Anne. It is time to go. It is always time for you to go!). What grown adult lets a child "bug" them into doing anything, especially making horrific coffee to bring to Coffee Club? There's a reason children are children, and it's because they are so short, and young, and aren't good at making decisions (except for the short and young part, I realize I've just described Earl). That's why grown-ups make the decisions, kids have recess, and Earl's got a basement full of model trains.
This is the thing Grace said that just made me so mad. Grace told me people like Bob Casey, Claire McCaskill, Caroline Kennedy, and Amy Klobuchar (or whatever her name is…Klob-U-Char sounds like a killer robot of some kind, from a B-movie. Beware the Klob-U-Char!), say they support Barack Obama for president because their "kids bugged them to". These are United States Senators (except Caroline Kennedy, who's not a Senator, and not really anything except the former president's daughter, who used to have a pony named Macaroni. I don't know what it is she does all day, but her kids probably are in charge of that, too. Maybe she makes macaroni for people, who knows) whose children tell them what to do. Didn't the voters elect them to represent their respective states, using some modicum of intelligence and professional judgment? Nobody elected Caroline Kennedy to anything, so I don't think she should have a say, or a pony. And I don't think the people of Missouri sent Claire McCaskill to Washington to fill Harry Truman's old seat because they wanted her children to "bug her" to do things. Margaret Truman never bugged Harry to do anything – she kept herself busy writing mystery books. Claire McCaskill's kids should write mysteries too, and let McCaskill make her own decisions as a Senator, free from bugging.
My daughter Ann-Louise bugs me all the time for crazy things. She's 30 years old and has bugged me to do a lot of stupid things through the years, without really thinking. She used to be all about Pound Puppies and she wanted Pound Puppies everywhere, and bugged me to buy all sorts of Pound Puppies and put a giant Pound Puppy on top the house and put Pound Paper wallpaper all over the bathroom walls, and whatever. Until she liked Pillow People better one day. Those were pillows that were shaped like people, and they were stupid. Creepy, too. But, Ann-Louise bugged me and bugged me for those (of course, Earl bought them for her, and then couldn't look at them because they had eyes and he couldn't fall asleep because the pillows were always staring at him. Served him right). And then Ann-Louise was all about Rick Astley, and it was Rick Astley this and Rick Astley that, and she wanted Rick Astley to come to the annual Wooly Bear Festival, and bugged me and bugged me to get Rick Astley to move to Mineral City and work on our aquaculture farm. I don't know where Rick Astley is right now, but I still don't think he's qualified to work on my aquaculture farm. Aquaculture is a serious business and, as good a singer as Rick Astley was, and presumably is, he's just not cut out for fish farming in Mineral City. After her "Never Gonna Give You Up" phase was given up, Ann-Louise was all about Milli Vanilli, and she bugged me and bugged me to take her to the Milli Vanilli concert, and let her put her hair in dreds, even though I could tell they were just lip-synching (because, at the time, my favorite show was called Puttin' On The Hits, and it was all about lip-synching), but Ann-Louise kept bugging me, insisting Milli Vanilli was bigger than the Beatles and she just had to go to the concert because Milli Vanilli was changing the world, while blaming it on the rain, and if I didn't take her to that concer I was going to ruin her life forever. "You're not old enough yet for me to ruin your life forever. Just wait until you are 18!". I sincerely love my daughter, but sometimes she's just so foolish. And she ruined her own life without anyone's help!
But, she was a kid back then, and I cut her that slack (today she's 30, so if she'd ever bug me about Milli Vanilli again, I'd just call her stupid). Kids are foolish, and that's why they don't make the decisions on whether or not to shell out $200 to go to a concert to watch people lip-synching (when you can just stay home and watch Puttin' On The Hits for free, or teach your cats to lip-synch, like I did). This is what the Coffee Club and I eneded up talking about for a good part of the day today. Why on Earth would Bob Casey, Claire McCaskill, Amy Klob-U-Char, and Caroline Kennedy admit their kids "bugged them" into endorsing Obama?

Even though I don't support Obama, I believe everyone has a right to support whomever he or she pleases, except my family, who must vote for whomever I say. Everyone else should make up their own mind. I would completely respect Casey, McCaskill, etc., if they gave some substantive reason for supporting Obama. Any reason, besides "my kids bugged me". What strikes me, and scares me actually, is that I have seriously never heard anyone give a solid, intelligent reason for supporting Obama. It's always, "my kids bugged me" or "he talks about hope, and I like hope". No one can name a single thing he's ever accomplished. The kids don't know that either, but they don't care. They like his logo and his slogans and they think he'd be fun to hang out with.
I have enough fun people in my life to hang out with. And then there's Anne. So, in a leader, I am looking for someone who has actually done things, accomplished things, and has a record of achievement. And no child is going to "bug me" to support someone with a resume so thin he'd never get hired for a job, if we were interviewing for a CEO and not the president. Kids don't even know what a CEO is, and don't really care, because American Idol's probably on tonight somewhere.
Kids can be passionate, I know. They love to text and email and blog and bug their parents. They burn up the phone lines to zealously vote for their favorite on American Idol and, more often than not, they pick someone terrible to win. Judging by the success rate of who comes off that show and who goes on to big music careers, the youth of America does a pretty lousy job of picking American Idols, so why on Earth does anyone think they'd do a better job selecting a president?
I don't know about you, but I fully intend to do some bugging of my own the next time Bob Casey, Claire McCaskill, and Amy Klob-U-Char are up for re-election. The Coffee Club Ladies are going to bug everyone we know to raise money for their opponents in the Democratic primaries, because surely they are needed more at home than in the Senate, if there's so much bugging going on in the McCaskill house. All that bugging means kids need more attention, and since McCaskill doesn't take her job in the Senate seriously anyway, perhaps in 2012 she'll have more time at home to do whatever her kids tell her to do.
What if they bug McCaskill to vote for an unfair trade deal with China that costs thousands of US workers their jobs, because that's what all the cool kids are supporting, and they just bug and bug and bug McCaskill to sell us out to China? "Please, mom, please, please, please!". Where does her decision-making abilities begin? Why on Earth is this woman in the Senate? Surely, Missouri deserves better, and Harry Truman would be ashamed.
That just bugs me.
Patricia Melton, President, The Mineral City Coffee Club
My name is Patricia Melton and I love road trips. Just love 'em. I'm also the President-for-Life of the Mineral City Coffee Club (because all Mineral City Coffee Club meetings and other related functions are held in my kitchen or, in the case of a larger event, my barn (but it's a nice barn). Sometimes I have small gatherings on my porch, if the weather's nice). My son Robby lives in Chicago and volunteers for Hillary there, making phone calls and doing all sorts of things, like blogging or going to lots of events (I'm not sure what all he does, but I know he's very good at it, unlike my daughter Ann-Louise, who is a continuous disappointment). Robby told me that Chelsea Clinton was going to be in town this past Sunday and I said to the Coffee Club ladies, "Girls, we're headed to Chicago!". "Why," asked Anne, my mortal nemesis, the constant thorn in my side, the Chris Matthews to my Taylor Marsh. "Shoot!", I thought, after talking about the Chicago trip, since I didn't realize Anne was standing there. I wanted to announce the trip when she was in the bathroom because I didn't want her to come along, just like I do when we are about to do anything fun that I don't want Anne to rain on. But, I realized, maybe I could "accidentally" leave Anne in Chicago if she came along, in which case everything would even out. Chicago's got a lot of very nice things, so it can afford to keep Anne. Mineral City doesn't have much, and Anne ruins what little we've got. That's how things balance out. And, besides, I reckon, Oprah's got plenty of room. Let Anne live there. Let Oprah have her. They deserve each other.